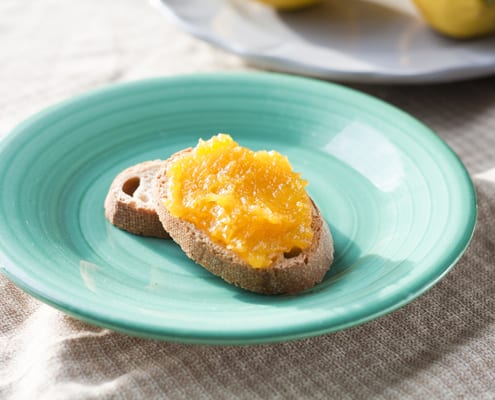 It's fall and it's all about the pumpkin. Different types of pumpkin, various dishes. I'm sure you are used to berry jams and marmalades, but what about pumpkin jam? Give it a go, it's flavorful, delicious and has such a lovely color!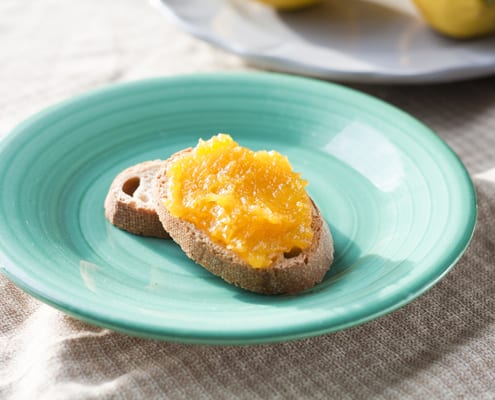 This jam is easy to make, as pumpkins are vegetables that absorb sugar quickly, so it doesn't require long cooking. It cannot be stored for a long time, so I suggest you make it in smaller batches and it's also necessary to keep it refrigerated all the time. I used butternut squash, I like it best in sweet dishes. You can add some carrots or apples to it when cooking the jam and I suggest adding some kind of citrus, either orange or lemon. Pumpkins have a very low acidity level and citrus juice will not only enhance their flavor, but also help with canning. Use spices like cinnamon, nutmeg, cloves, ginger. I always add vanilla to my jams.

Pumpkin Jam
Lovely seasonal preserves!
Ingredients
35.2 oz (1 kg) butternut squash
17.6-24.6 oz (500-700 g) sugar
1 vanilla bean pod
2 lemons
2 tsp cinnamon
½ tsp ginger
pinch of nutmeg
Instructions
Peel the butternut and cut into cubes.
Put it together with sugar and spices into a pot, on low heat. Add juice from 2 lemons and zest from 1 lemon. Cook for around 40 minutes, until it thickens and becomes jelly-like.
Pour hot jam into sterilized jars, turn them upside down, then turn back up after five minutes. Let cool to room temperature and refrigerate.
To sterilize jars: place jars and lids into a large pot filled with water and boil for ten minutes. Then arrange them onto a baking tray and heat in oven for 10-15 minutes, on low heat.
See Also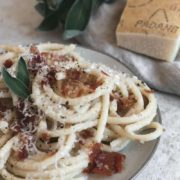 Tamara Novakoviç
Tamara Novakovic is a passionate self-taught cook, food blogger, freelance food writer and photographer behind bite-my-cake.blogspot.com. Her life journey has led her through Faculty of Humanities in Zagreb, Croatia to discovering passion for making cakes. She is currently a weekly food columnist for Croatian newspaper V magazine and food magazine Repete.