Potatoes and Pumpkin Puff Pastry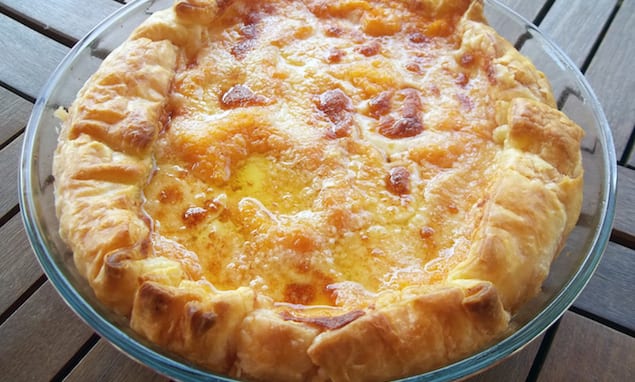 With puff pastry you can simply create tasty and original dishes. This seasonal recipe with delicious pumpkin, releases all the flavors of autumn as it is tucked away in a flaky tart.
By Veronica Lavenia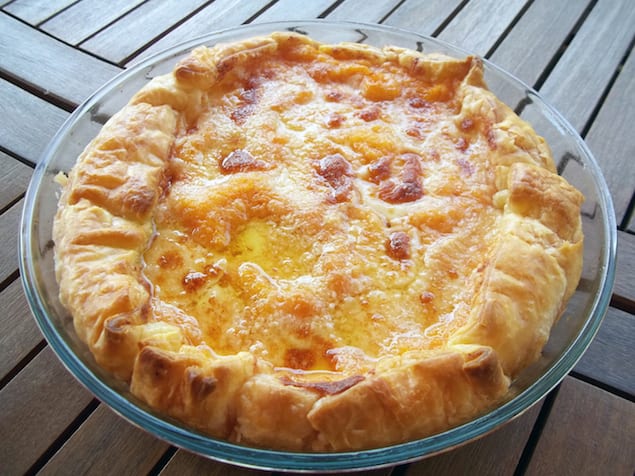 With puff pastry you can simply create tasty and original dishes. This seasonal recipe with delicious pumpkin, releases all the flavors of its ingredients if it is served hot. Cold is just as good and it becomes a nutritious idea to enjoy at work on lunch break.

Potatoes and Pumpkin Puff Pastry
This seasonal recipe with pumpkin, releases all the flavors of autumn as it is tucked away in a simple flaky tart.
Ingredients
500 g (1 Ib/2 oz) pumpkin
250 g (9 oz) potatoes
salt to taste
pepper to taste
100 g (3½ ounces-½ cup)Parmigiano cheese
1 sheet (or about one 14 ounce package) puff pastry
Instructions
Cut potatoes and pumpkin into squares and cooked in steam in separate pots.
Once cooked, sieved potatoes and pumpkin. Season with Parmigiano cheese, salt and pepper to taste.
Roll out puff pastry and place it on the baking sheet.
Pour the mixture of potatoes and pumpkin.
Bake at 180° C (350°F/gas 4) for 30-35 minutes.
Veronica Lavenia
Veronica is a born and raised Italian. She inherited her love for travel, passion for cooking and natural, sustainable, healthy slow food from her parents. Her works have appeared in 'Vegetarian Living', 'Veggie Magazine', 'Lifestyle food', 'Australian Good Food & Travel Guide', 'Chickpea' and 'Free from Heaven', among others. She is the author of "Panini: the simple tastes of Italian style bread"; 'The Rustic Italian bakery", "The Vegetarian Italian Kitchen" and "A Modern Italian table", published by New Holland Publishers Australia.