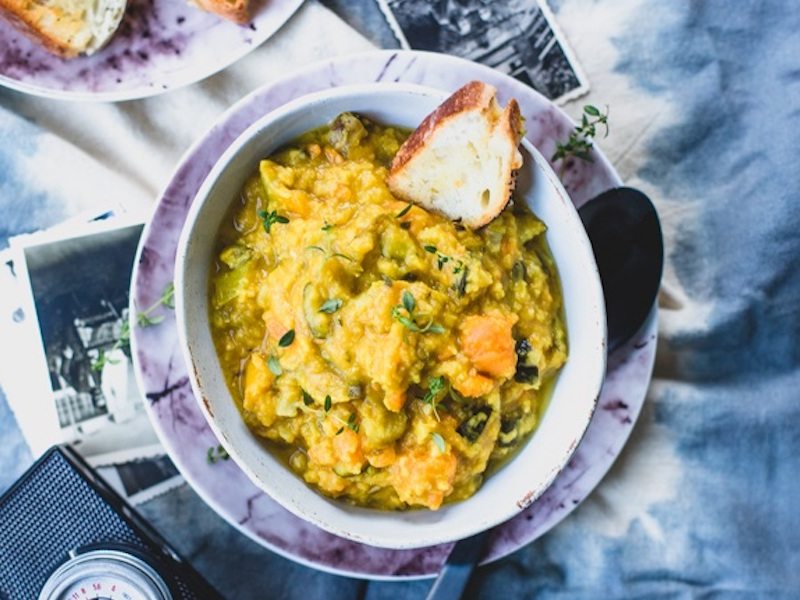 This Polish lentil stew, or Grochowka, is very similar to dhal and just as hearty and delicious.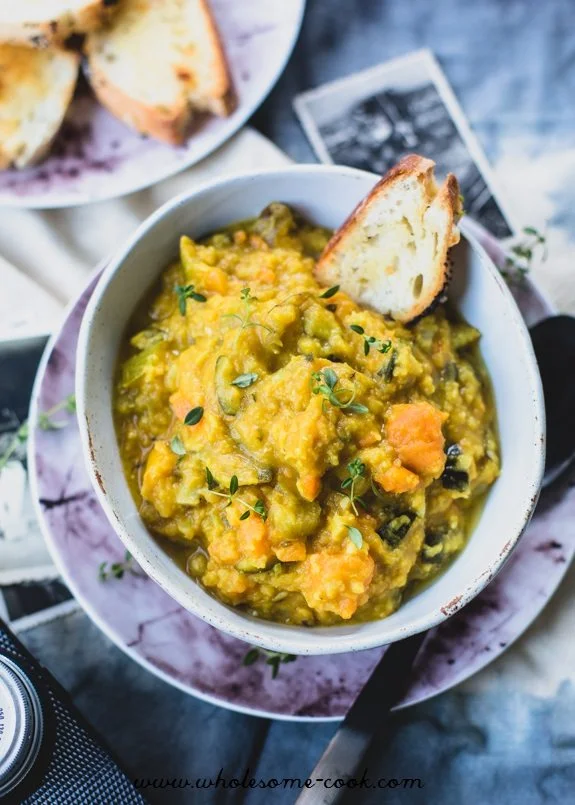 Simple but nourishing meals are my current go-to's. One from our menu last week is a soup called Grochowka, which can be best described in English as lentil dhal. But the flavour is more earthy, in a Europe in fall kind of way and not at all curry-like, compared to an Indian-style dhal.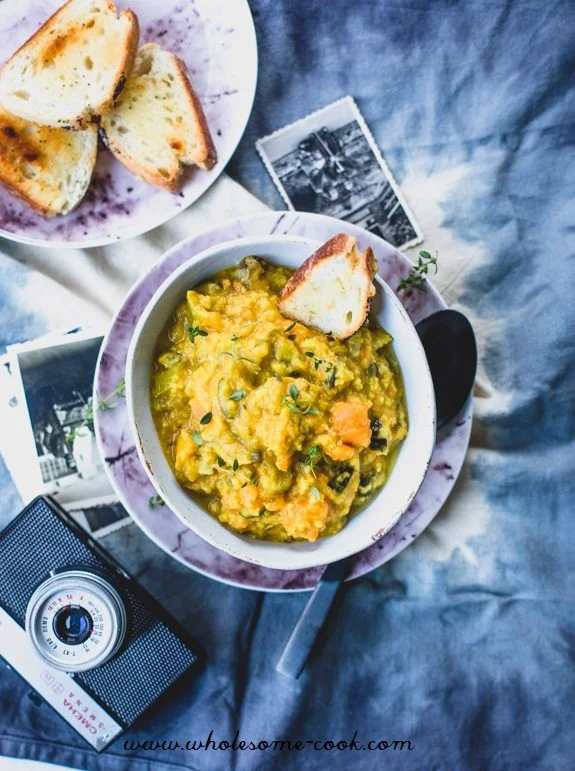 Our Grochowka, was made with the leftover Christmas ham bone and skin, the fat rendered into the soup gave it a richer flavour, but you can simply add some fried cold-smoked speck at the end of cooking for a similar effect. We simply didn't want the bone and skin to go to waste with so much flavour still there.
Although the Polish version is a lot thinner and generally enjoyed with bread, this particular version is the consistency of your regular pea and ham. It will thicken in the fridge, if there are leftovers, but a cup or two of water can be added to thin it out again. I quite like it thick though as it goes really well with a base of brown rice.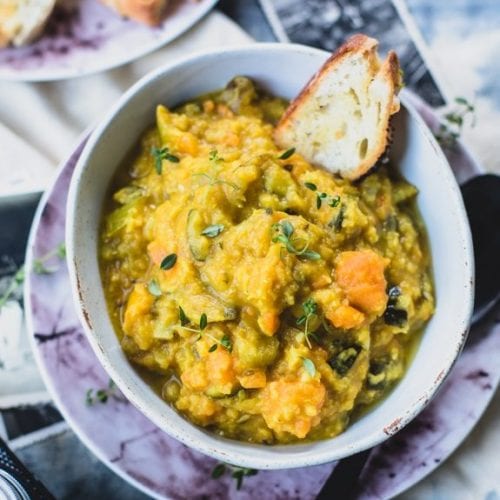 Polish Lentil Stew
Martyna Angell
This Polish lentil stew, or Grochowka, is very similar to dhal and just as hearty and delicious.
Ingredients
300

g

dried split red lentils

1

large carrot peeled and cubed

1/4

small celeriac peeled and cubed

1

small parsnip peeled and cubed

2

large potatoes cubed

1

small leek sliced thinly

2

dried bay leaves

6

whole allspice berries

2

large garlic cloves or 4-5 small ones

peeled and crushed

2

tablespoons

dried marjoram

80

g

cold-smoked speck diced

optional or 3 tablespoons extra virgin olive oil

a few sprigs fresh thyme
Instructions
Place all ingredients except for the garlic, marjoram and speck in a large pot and cover with water. Bring to the boil, stirring occasionally, then cover, reduce heat to simmer and cook for 30 minutes or until the lentils are tender. Add more water if you prefer the dhal to be thinner.

Turn off the heat, add crushed garlic, marjoram and stir through. If using, fry off the speck until crispy. Drizzle the rendered fat and crispy pieces or olive oil over the soup.

Serve on its own or with some bread, quinoa or rice.
Martyna Angell
Martyna is a Polish-born Australian recipe developer and food blogger. Her creativity and passion for good food shines through in many of the delicious and easy to prepare meals which she cooks, styles and photographs for her blog, Wholesome Cook. Fresh cream-filled eclairs are her only weakness.