This is a tasty treat-of-a-refreshing beverage and once you're finished drinking it, you get to enjoy the rosé-soaked fruit.
By Julia Mueller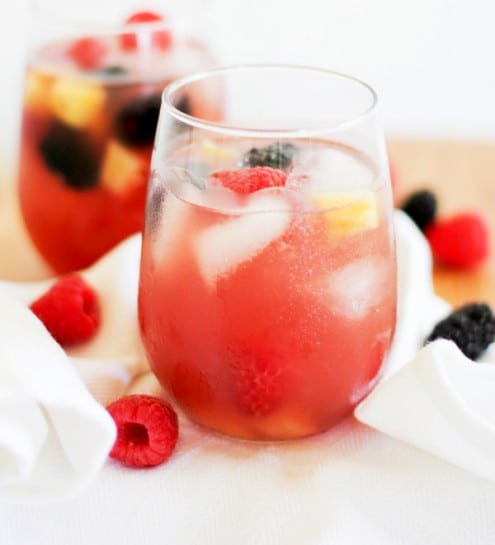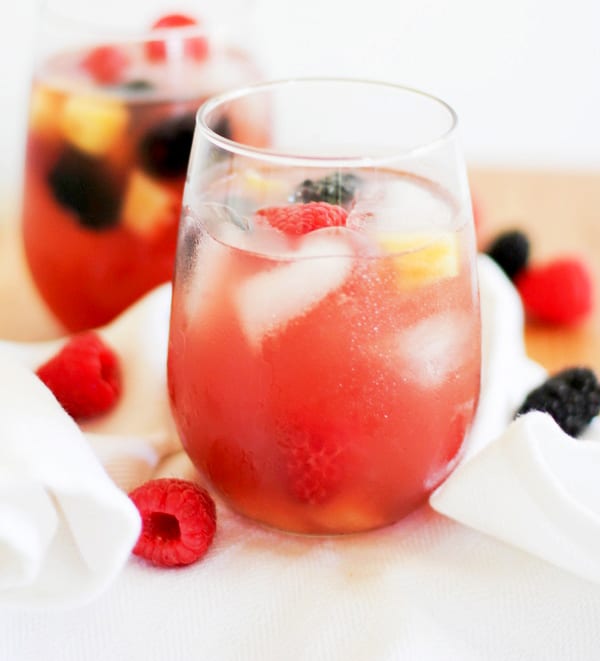 Pineapple Rosé Sangria
This is a tasty treat-of-a-refreshing beverage and once you're finished drinking it, you get to enjoy the rosé-soaked fruit.
Ingredients
1 bottle Rosé
2 cups 100% pineapple juice
1 pint raspberries
1 pint blackberries
1 cup pineapple, chopped
Instructions
Add all ingredients to a large pitcher and serve in pretty glasses over ice.
Notes
You may mash the fruit if you'd like, but I prefer to leave it whole.