A Photo Tour of Montana's Trail House: Brooklyn, NY
In their rustic space in Bushwick, Montana's Trail House creates famed cocktails, "mountain" sodas, and nose-to-tail dishes all made with locally farmed ingredients. Take a visual tour and try not to drool.
By Nicholas Doyle
Check out their full menu here.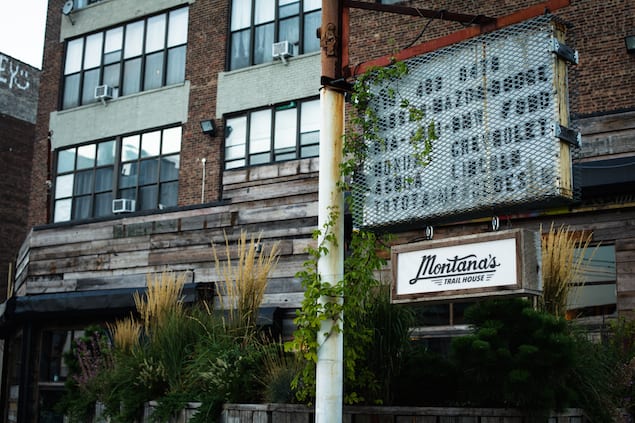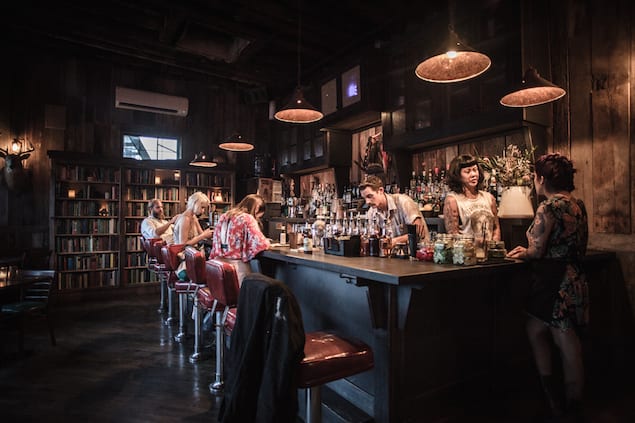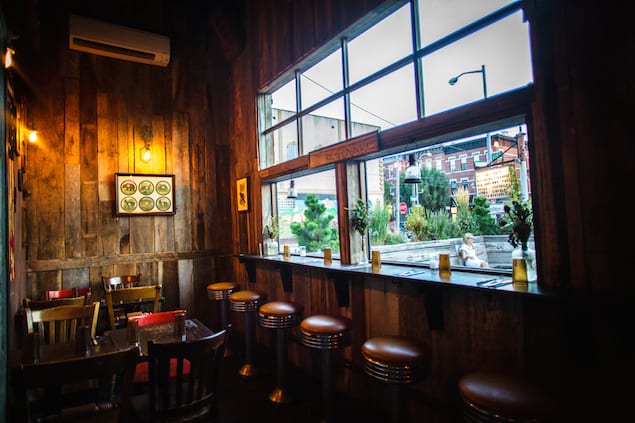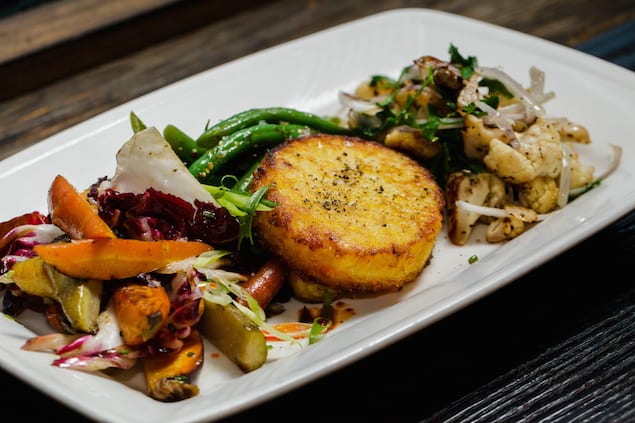 Autumn Harvest Plate featuring seasonal vegetables and a Johnny cake.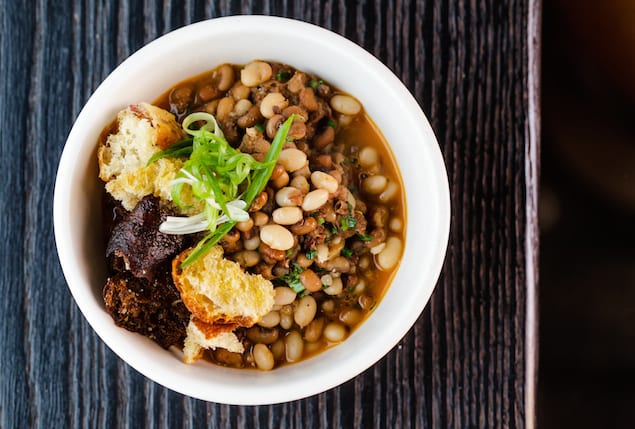 Trail House Beans with brisket ends, country ham, and bread.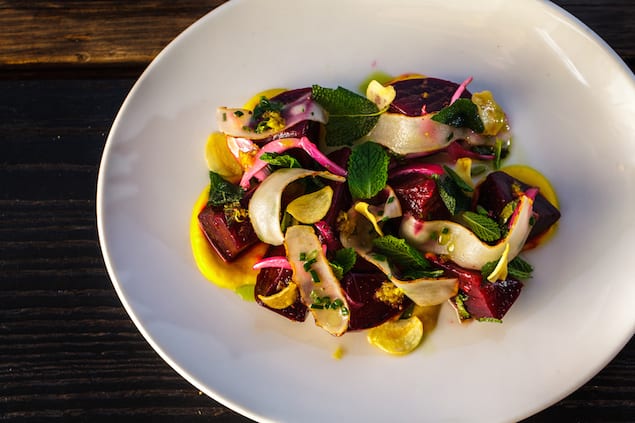 Slow roasted beets with squash puree, sunchoke, and sage gremolotta.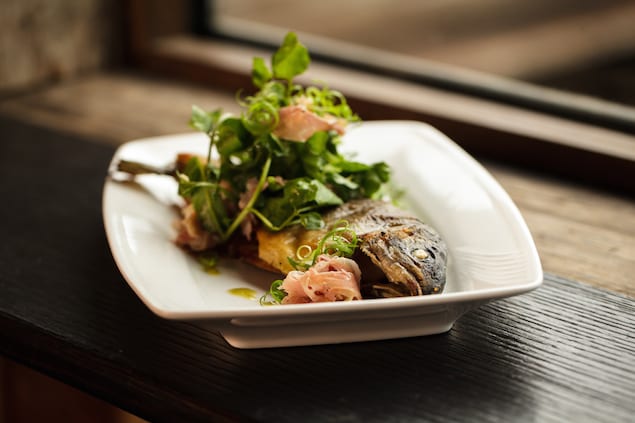 Barnyard trout with country ham and watercress.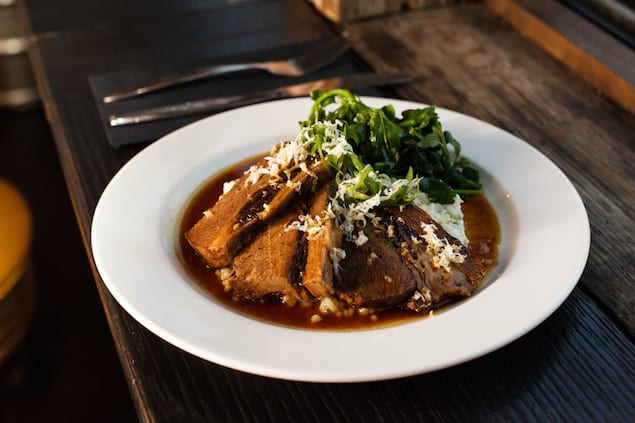 Root Beer Braised Brisket: Anson Mills rice grits, mustard greens, horseradish.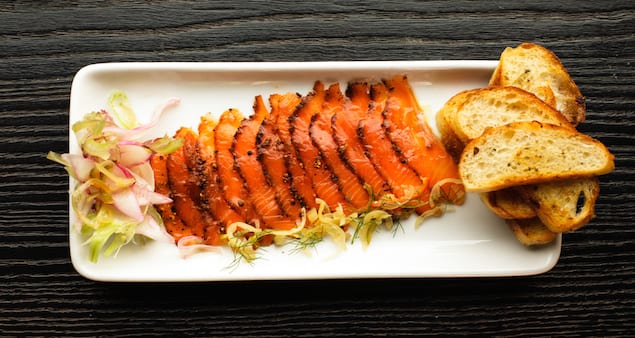 Salmon pastrami with potato bread.
See Also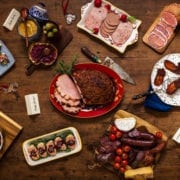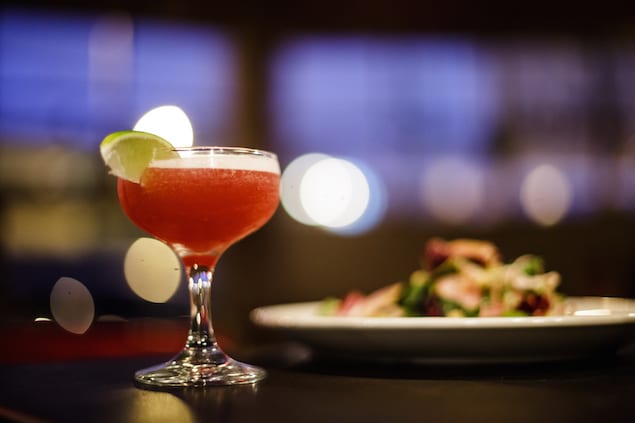 Night Tripper: Tequila, Yellow Charteuse, House-Made Cinnamon-Vanilla Cranberry Grenadine, Lime and Trail House Charred Cedar & Sage Bitters Shaken & Served up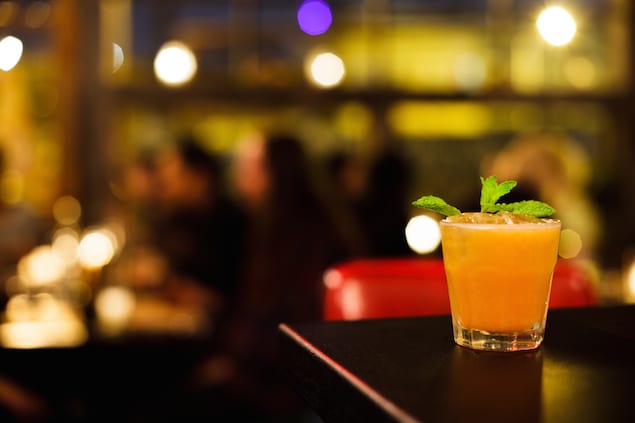 Granny Witch: Rum, Lime, Honey, with Mint & House-Made Apple Butter Shaken & Served on the rocks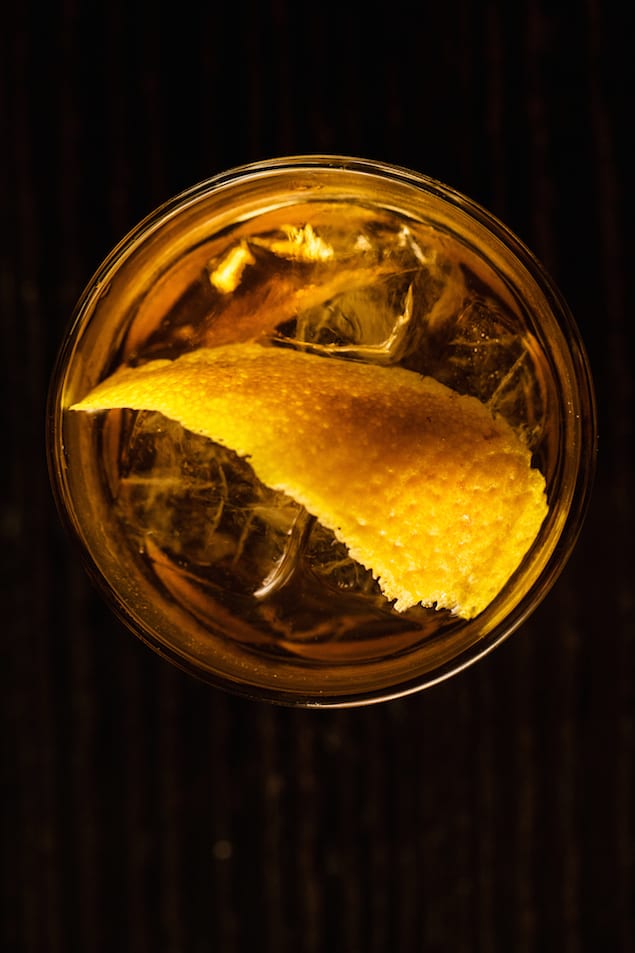 Natural Twenty: Brown Butter Bourbon, Rhum Clement Creol Shrubb, Whiskey Barrel Aged Bitters Stirred & Served on the rocks
Montana's Trail House
445 Troutman
Brooklyn, New York
917 966 1666

Nicholas Doyle
Brooklyn based Food Photographer with a love for sharing local, sustainable and delicious food.