Top winemakers in California and Italy tell how their dads have influenced their lives and even their work today. Plus, they each suggest a bottle to share with Dad this Father's Day. Most are affordable and fall under $50, but there is one "splurge" bottle for those looking for an extra special gesture to thank their guy.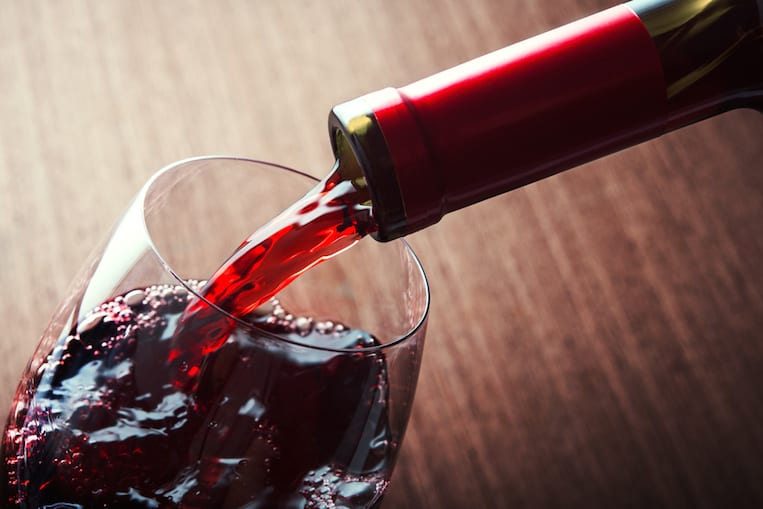 Shutterstock: Dima Sobko
Head High Wines
"The lesson I learned as I become more experienced was to stop trying to impose myself on the land and instead let the land impose itself on me." -Sam Spencer
My quieter, thoughtful Dad, and many others' fathers, have influenced their children to take a step back and listen to our surroundings, rather than loudly rushing forward. Working alongside a strong force in our environment, rather than against it, one is likely to be more productive in achieving their goals. This is an idea that Winemaker Sam Spencer has also taken to heart when it comes to his creations at Head High Wines.
The winery is located in the costal area of Sonoma in Northern California. Constantly influenced by the winds, water and weather that emerges from the sea, the winery's name comes from a surfing term that refers to a wave that matches the height of the surfer. A true surfer knows that riding such a wave takes skill and  working with the force of the water, and not contrary to it, is the best option. Likewise, Sam, also a surfer, has taken the same approach to winemaking. The winery produces bottles that respect its natural terrior, but also pushes the wine drinker to new and exciting levels or pairings.
Sam Spencer, winemaker of Head High Wines on Father's Day: "I appreciate the simplicity of the message from LeRoy Pollock to his son Jackson as excerpted from American Letters: Jackson Pollock and Family 1927-1947: "The secret of success is concentrating interest in life, interest in sports and good times, interest in your studies, interest in your fellow students, interest in the small things of nature, insects, birds, flowers, leaves, etc. In other words to be fully awake to everything about you & the more you learn the more you can appreciate & get a full measure of joy & happiness out of life. I do not think a young fellow should be too serious, he should be full of the Dickens some times to create a balance."
Head High Red Blend 2013
This juicy blend of Malbec, Merlot, Cabernet Sauvignon, Zinfandel, and Grenache, is well-balanced, but not boring. With its powerful tannins that are foiled by spice and complemented with a full body, this is a true food wine that would be ideal with meat. Cook Dad a protein-filled dinner on the grill, including an acidic and spicy arugula salad side and serve it all with a glass or two of this wine. $30
Head High Pinot Noir 2013
Musky on the nose, this wine from the Sonoma Coast brings a fun funk to the glass, but with a bit of a lighter body than the previous wine. Black cherry fruits, vanilla, and spices take the dry wine to an easy-sipping level that can be enjoyed alongside a casual flatbread pizza, bold cheese, or grilled poultry.  $35

CrossBarn Winery
Owner Paul Hobbs grew up on his family's fruit farm in upstate New York. At a young age, he helped his father convert the land into a bountiful vineyard. After years of guidance from his Dad, Paul came to understand the relationship between the grapes and the land and entered into a successful career in winemaking. CrossBarn Winery is one of Paul's projects, with vines along Sonoma's coast and in the Russian River and Napa Valleys. Named after the CrossBarn that him and his siblings used to play in when they were out helping their father, Paul's California winery offers moderately priced bottles. Paul describes the label's philosophy as being a reflection and presentation of the ideals that he learned from his father and farm life, and that is a respect and love for the land that they collaborate with. Alongside Paul Hobbs, Greg Urmini, the winemaker for CrossBarn, carries those ideas and sentiments to create balanced wines with immediate enjoyment.
Greg Urmini, Winemaker at CrossBarn Winery on Father's Day: "My father is not much of a talker; he led more by action and example. His hard work ethic was instilled in me at an early age. I remember working on the weekends as a kid helping him make fresh pastas in his shop early on Saturday mornings. His constant presence, love and support of my interests, studies and goals from my childhood to today made me who I am professionally, and as a husband and father."
CrossBarn 2012 Cabernet Sauvignon
Hailing from a great growing season in the Napa Valley, this 2012 vintage is bold on the nose with notes of leather, cedar, and warm spices. The warm baking spices will continue onto the tongue for a long-finishing wine. The wine is a bottle we could see giving to Dad this year to drink now or even suggesting he put it away for a special occasion. It will only continue to improve with time. With a velvety mouth-feel, the wine would be ideal with roasted vegetables, a steak, or meaty sandwich. $50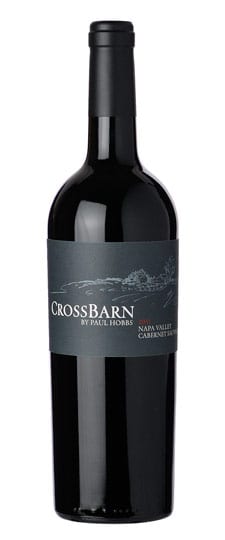 Masi Agricola
Located in the Venetian region of Italy, Masi has been creating fine wines for seven generations. Current generation owner, Raffaele Boscaini, admits that their unique business style and wines that exemplify the local regions come from his father Sandro's encouragement. His father has always said, "Son, in your life try to do something that you like and gives you satisfaction. It does not matter if it's a mistake, as long as you do it your way. Don't do what everyone else does already!"
And if you are wondering what bottle they will be drinking to celebrate Fatherhood this June, "Nothing special for the occasion, unlike Christmas or Easter when we go down to the winery cellars together to choose some interesting bottles. We don't think about things more than necessary. My father always says that the best bottle in the collection is the one that we have open at the moment!."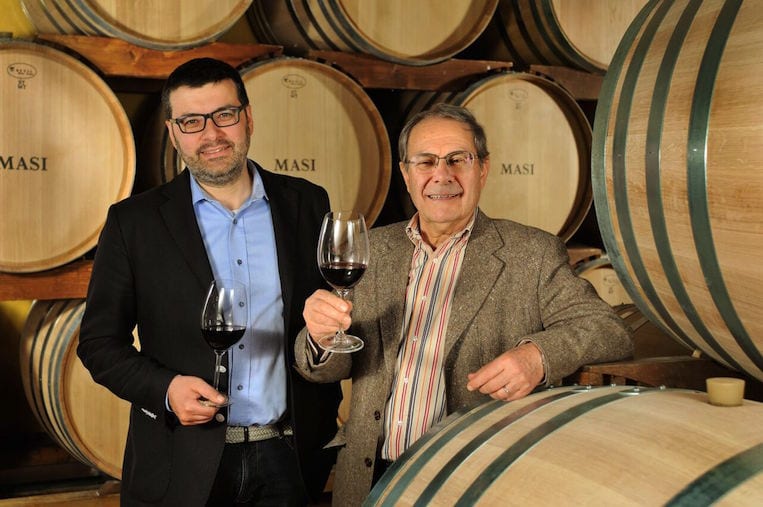 Masi Agricola's 2010 Costasera Amarone
This wine is our splurge for Dad, but it is so worth it! The iconic Verona vineyards have produced a bottle with beautiful notes of coffee and balsamic. This is a bold wine that could continue to age for years, as well. Be sure to let this bottle breathe before serving alongside heavy or gamey foods like lamb. $62.99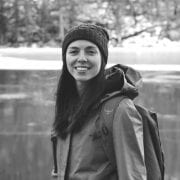 Annelise McAuliffe
Mandatory family outings to the Detroit farmers' market and nightly home-cooked meals cultivated Annelise's respect and curiosity for food. A graduate of The Culinary Institute of America, she spends her free time in New York City recipe testing, eating breakfast all day, and dreaming up international culinary adventures.