Partner Post: Perfection Takes Time — Rum Raisin Cinnamon Rolls
Good things come to those who wait. Good things like cinnamon rolls studded with rum-soaked raisins.
By Michelle Keith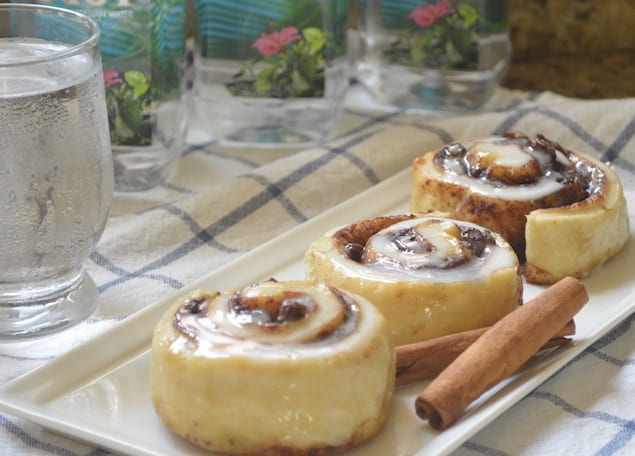 There are some things that you can't rush. The best things come with time; for instance: maturity, wisdom and patience, fine wine, diamonds and your grandmother's spicy tomato sauce that simmers all day, or bread that has been kneaded by hand and risen and baked in a low oven, permeating the air with it's comforting aroma of vanilla and cinnamon. Bread that has bean studded with rum soaked raisins, and drizzled with a cinnamon vanilla glaze.
This bread takes time, but it's well worth it.
Because perfection takes time.
Set aside a rainy day for this. Cozy up with a cup of warm tea while you wait patiently for your dough to rise, curl up with a good book and grow your wisdom and patience while making the most delicious cinnamon raisin rolls you'll ever sink your teeth into.
But, before you begin, you have to soak your raisins. 24 hours before, at least.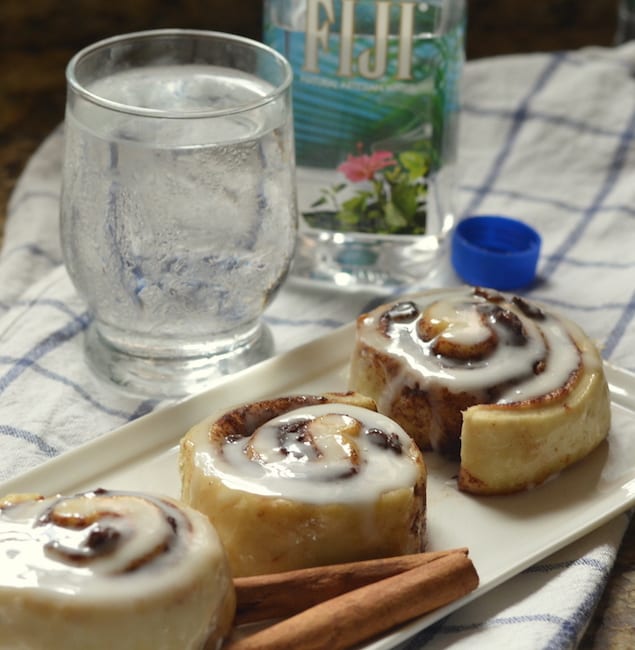 In rum, of course so that they can be rum raisins. Don't worry, the booze bakes out…
See Also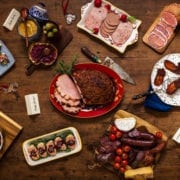 Bread baking takes time, so do some of the finer things in life, for instance, Fiji water. Did you know that FIJI Water trickles down through the layers of volcanic rock over time and gathers minerals and electrolytes along the way that create a soft smooth taste – the same way slow cooking and baking often brings out the most amazing flavors and scents of almost any ingredient. The time involved in bread baking, waiting for yeast to proof and rise, kneading and shaping loaves is time consuming, but the end results in satisfaction of a job well done.
Get this and many other Perfection Takes Time Recipes here or visit FIJI Water's homepage.
This post is part of "Perfection Takes Time", a partnership between Honest Cooking and FIJI Water.
Michelle Keith
Michelle Keith is a South Florida native and the author of "The Village Cook". A self taught chef, her experience cooking and baking spans over 30 years. In addition to her food blog, she has also been featured in numerous websites, and writes recipes for her local community newsletter. She also is the editor of "The Domestic Mama", a blog about motherhood and family life. She currently resides in South Florida.