Nothing beats soup on a cold wintery night. And what's better than soup? A soup with lots of vegetables and a kick of spice.
By Shuchi Mittal
Stew or "Ishtew" is a coconut milk based meaty broth usually eaten with steamed rice cakes (appams) in the southern part of India. Warm, comforting and wholesome, you'll rarely find yourself stopping at just one appam. I felt for that same comforting goodness and decided to try my version of it. I went vegetarian (as we were celebrating the Hindu festival of Shivaratri today) and added some tomato for a tang(not usually a typical ingredient for the stew). With mouthfuls of soft Paneer (indian cottage cheese), a crunch of carrots and edamame and a lasting edge from the chili, this soup hit the spot. Better still, I served it up in home-made bread bowls from left over Naan dough that I had in the fridge! You could use any buns, or even just dip plain old bread in it, but I just had to mention the bowls. They were my proud moment for the day.

Paneer, Edamame & Carrot Stew
A South Indian Stew in a North Indian Blanket
Ingredients
½ cup baby carrots, chopped
¼ cup shelled edamame
½ cup Paneer cubes
1 tablespoon tomato paste
¼ cup thick coconut milk
½ onion, sliced lengthwise
1 clove of garlic, crushed
1 tablespoon fresh coriander, chopped
1 tablespoon fresh mint, chopped
2 cloves, crushed
1 bay leaf
2 small red chilis, chopped or ¾ teaspoon chili flakes
1 teaspoon coriander powder
½ teaspoon garam masala
½ teaspoon paprika
1 tablespoon olive oil
Salt & pepper
Instructions
Heat oil in a pan. Add the bay leaf, cloves, garlic and onion and sauté till onions turn brown.
Add the tomato paste along with ½ cup water and all the dry spices. Cook covered on medium flame for 3-5 minutes.
Now add the carrots, edamame and paneer cubes along with ½ the chopped mint & coriander and cover and cook for another 3-5 minutes.
Remove cover, pour the coconut milk and let it simmer for a few minutes on medium-low flame.
Remove from heat, garnish with some lemon and fresh coriander and serve.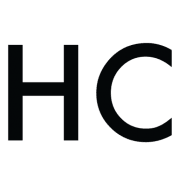 Shuchi Mittal
Shuchi cooks with the heart of a poet. Banker turned chef, she runs the 29. Private Kitchen in NYC focusing on social tasting events, dining experiences and small-scale private events. Using simple & wholesome ingredients, she likes to re-invent homemade Indian flavors into modern tapas & small plates. Her dream? To cook, feed, write, and eventually open her own communal dining cafe - with a published recipe book on the stands.