Love cozy, comforting French food? Check out our ten favorite foods to order at a French bistro.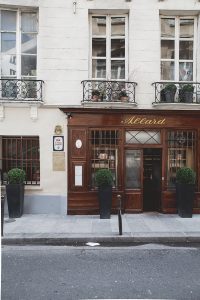 Paris is famous for its cozy bistros serving menus laden with classic French comfort food. To celebrate this haute cuisine no matter where you are in the world, renowned chef Alain Ducasse has put out a new cookbook titled Bistro: Classic French Comfort Food. Besides being French, Alain is an expert on the subject, sharing recipes from his five bistro restaurants. Here are our 10 favorite foods to order at a French bistro and they are all in the new cookbook so you can recreate them at home too.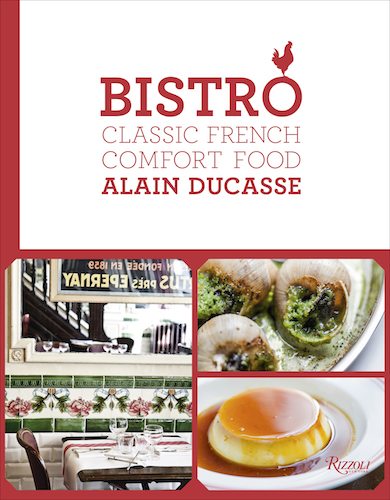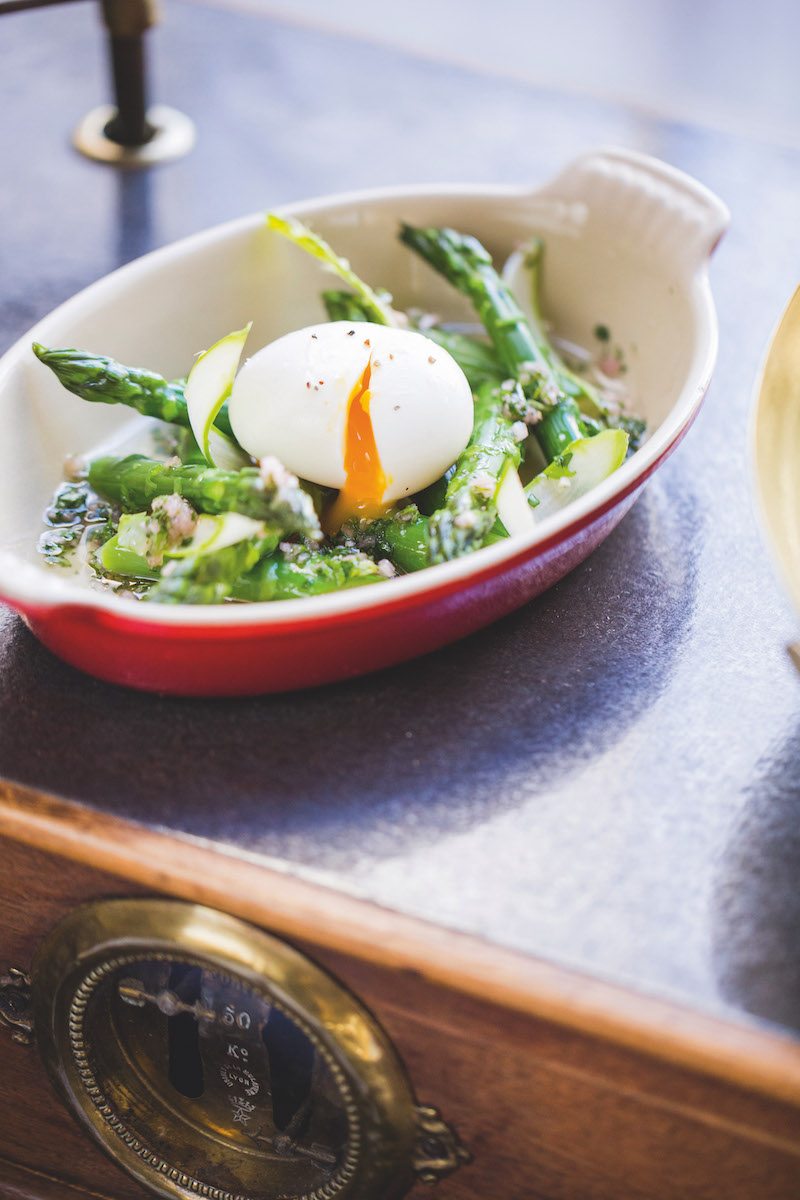 Poached Green Provence Asparagus
This warm salad is perfect for spring and still rather hearty. Serve with a poached egg on top and drizzled with vinaigrette. It's surprisingly rich for a vegetable side.
Frog's Legs with Purslane Sauce
Frog legs are one of our favorite dishes to order at any French restaurant. The recipe in the book teaches readers how to perfectly fry them in your home kitchen.
Sautéed Porcini
Butter, herbs, garlic and white wine are the simple ingrients that make up this dish and also make our mouth water just by thinking about it.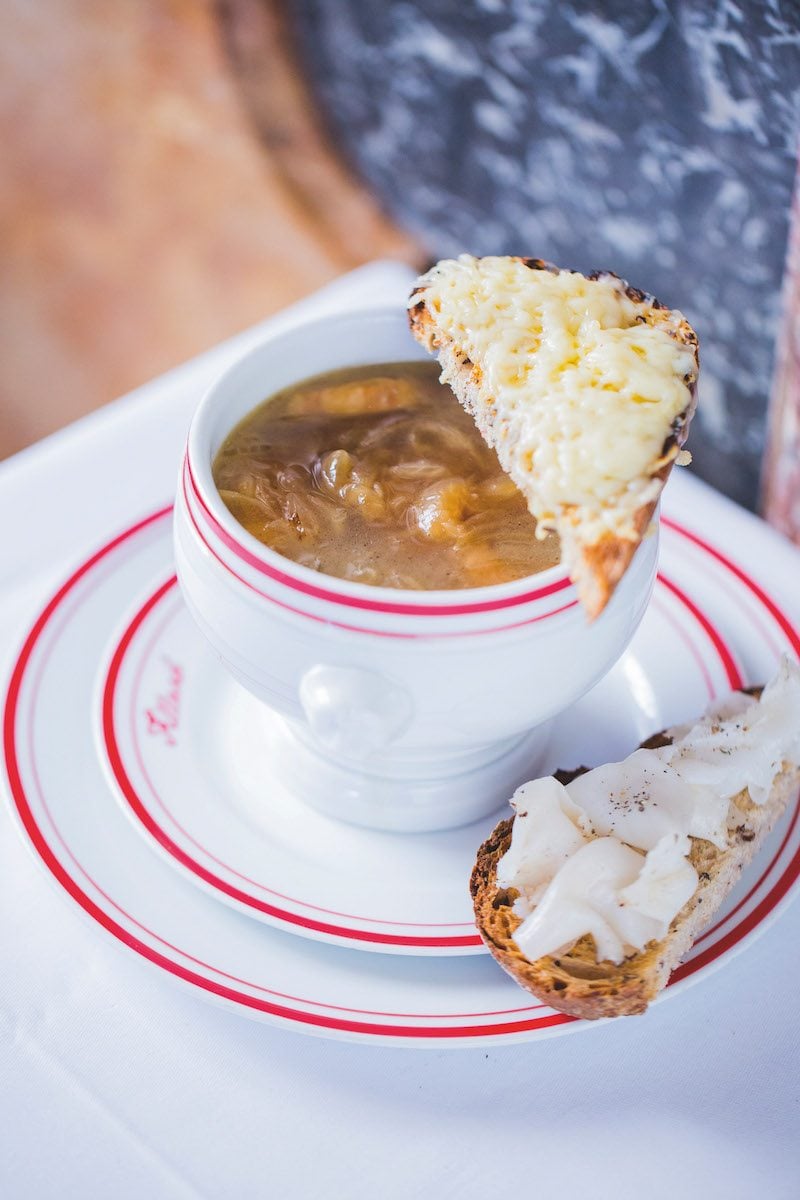 Onion Soup
Onion soup is the French onion soup that we think of… only in France they don't have to call it 'French'. It's a classic dish that is warm, cozy, and loaded with cheese.
Grilled salmon with Spring Vegetables and Béarnaise Sauce
It's the béarnaise sauce that really makes this dish for us. This béarnaise is made with shallots clarified butter and vinegar to be the perfect balance of creamy, but also bright and acidic.
Rack of Lamb with Flageolet Beans
This French bean is similar to kidney beans, but is a light green in color. Making the lamb uses simple ingredients, but it comes out so, so good.
Cassoulet
Cassoulet is a classic French dish that we have recently come to love. It is loaded with meat and beans and often takes all day to cook. It's a perfect dish to treat yourself to when you're eating out or to tackle at home when you just want to spend a day in the kitchen.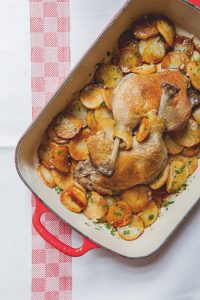 Duck Confit with Sarlat Potatoes
Is there anything more French than duck confit? The potatoes this duck is served with are sliced thin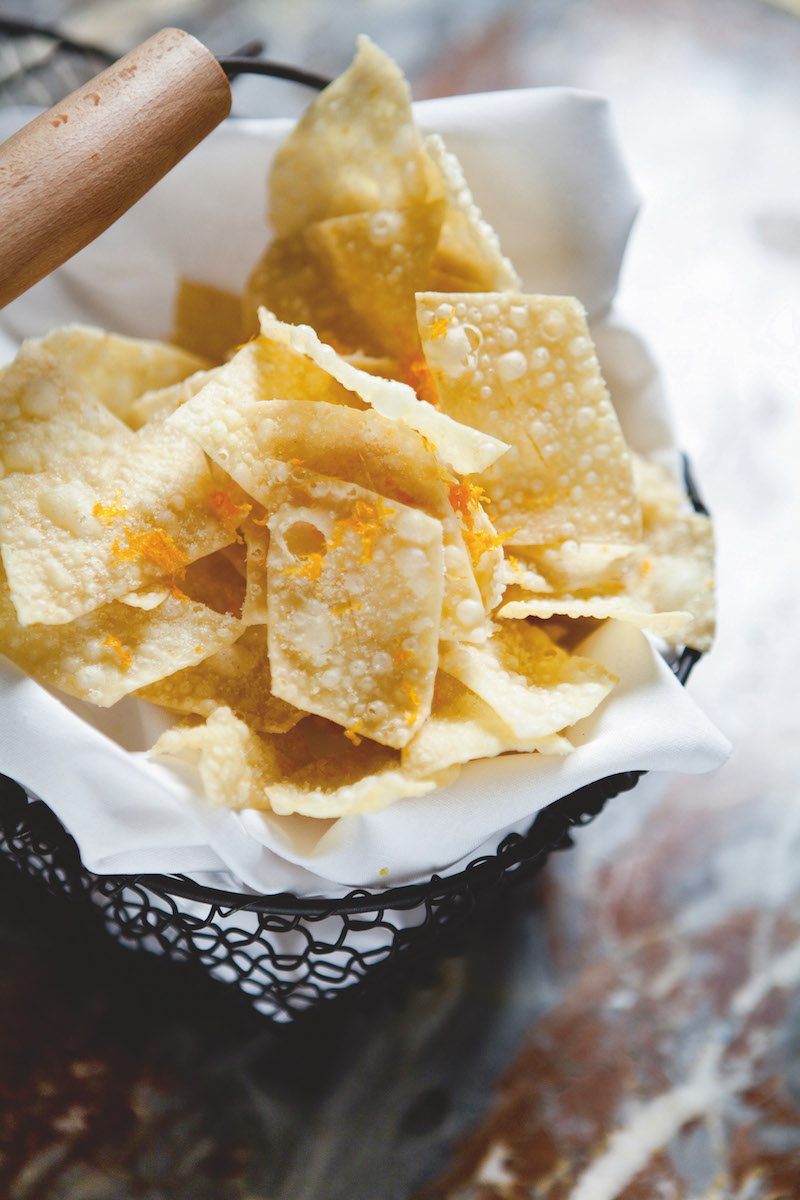 Bugnes
If you haven't seen bugnes before, they might remind you of sopapilla at first glance. This French dessert is also called angel wings and is made of fried pastry dough served with a dusting of citrus sugar.
Rum Savarin with Lightly Whipped Chantilly Cream
This yeast cake is impressive-looking and is a delight for the tastebuds as it is soaked in a rum syrup and served with whipped cream.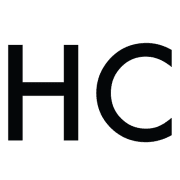 Honest Cooking
The Honest Cooking editorial team handpicks inspiring culinary stories to share with you that we think are beautiful. We strive to create an inspiring place for culinary exploration, salivating recipes, interesting personalities and stories.