UrbanSpace's Garment District has, once again, set up shop on Broadway. It runs until June 14 and has a smorgasbord of vendors and food trucks to choose from. Each vendor is unique and has a story to tell, so stop by while you can!
By Andrew Asistin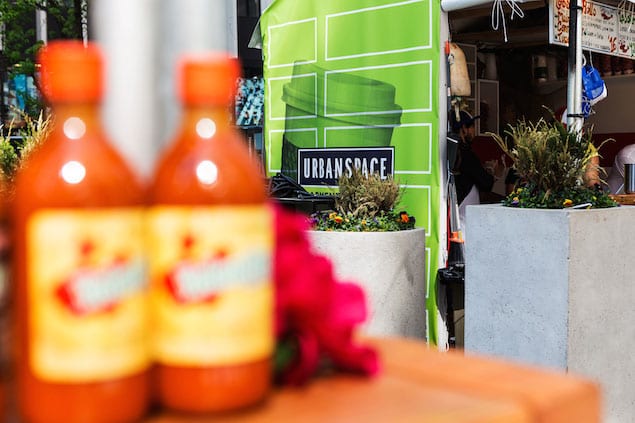 UrbanSpace's Garment District event is in full swing. Vendors from all over the city have set up shop near Broadway, awaiting the rush of hungry customers, eager to sample what they have to offer. The food encompasses a broad spectrum of flavors, aromas and textures, all from a various sources. Notable vendors include Domo Taco; a food truck with a unique spin on Japanese-Mexican fusion. Get there early or you'll miss out on their signature Japanese Nacho Tots! Sigmund's, the East Village staple, is showing off their eclectic, yet delicious, mix of pretzels and sandwiches. Their Churro Pretzel is the perfect afternoon snack! Need something for your sweet tooth? Gelato Ti Amo has you covered. They've got a great mix of gelato and sorbet to please any palette.
There are specific vendors that stood out to us when we visited Garment District, so we went back to sample their food again. Oh, and ask them a few questions.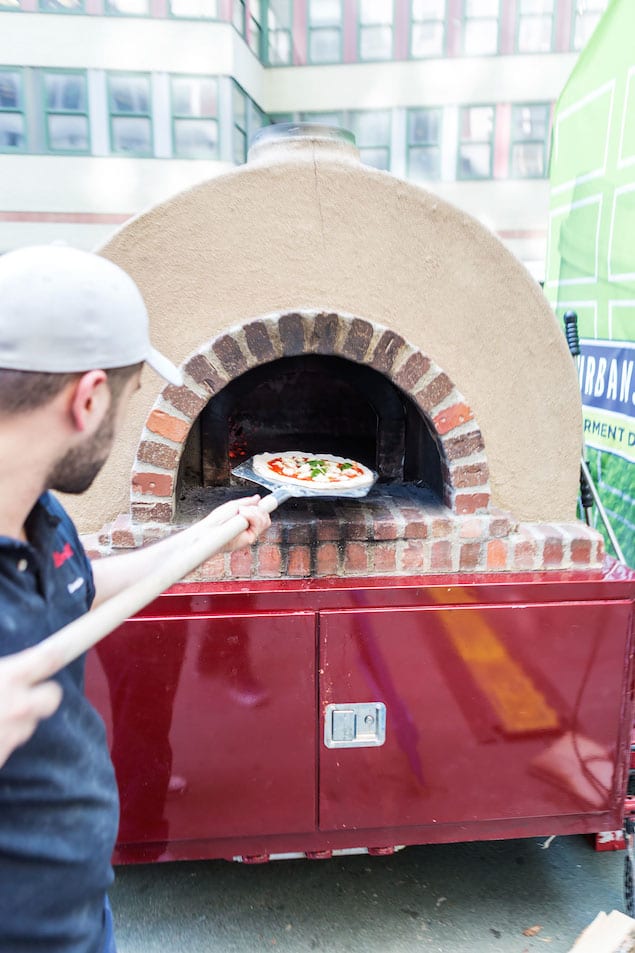 Ponti Rossi, an Italian food truck, caught our eye by bringing an authentic wood-fired oven to their booth. Pizzas and breads are cooked fresh, to-order. Daily. Now that is commitment. It's something you need to experience for yourself.
Hailing from the town whose name would eventually become synonymous with his food truck, owner Alessandro Capuano was born and raised in Ponti Rossi, Napoli. Amidst all the excellent restaurants in New York, Alessandro realized the options for casual, quick, authentic Italian fare in the food truck scene were scarce. So, after a brief return to Naples, he decided to come back, marry the love of his life, and give New York a taste of what he was used to back home. The food sold from the truck completely reflects his hometown. He goes out of his way to make sure his food is as authentic as possible. He wants Ponti Rossi to be a bridge that connects New York to REAL Italian food. Everything on the menu is made from scratch with fresh, and often imported ingredients. This is what makes Ponti Rossi stand out among the crowd.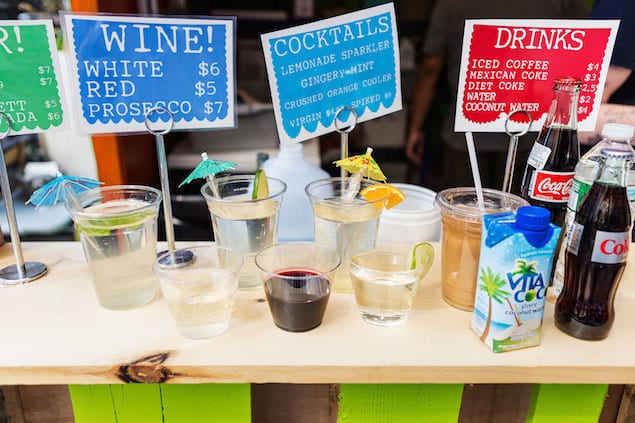 Arancini Bros, despite having a small booth, is always crowded. They're the first, and only, business in New York City to specialize in Arancini; Sicilian rice balls that have been breaded and fried. Yum. Often they'll run out of certain flavors since they're so popular, so be sure to show up early!
To the talented members of Arancini Bros, arancini is a blank slate, capable of taking on any flavor profile; savory or sweet. They want to deliver true depth and range of a simple, yet versatile, Italian dish. Based in Brooklyn (shoutout to Bushwick!) Arancini Bros is expanding, quickly. The nimble and flexible nature of the arancini is starting to catch on like a wildfire. And they aim to spread that fire worldwide. Innovations like Nutella Arancini are a good way to fuel the flames! Taking what is essentially a rice pudding and substituting a sweet component for the normal savory one, seems like a match made in heaven. It looks like a simple food gimmick, but the flavors really pop in this one. In their own words, it's "plain-smart." Passion, innovation and a touch of old-world simplicity. This is a winning combination.
See Also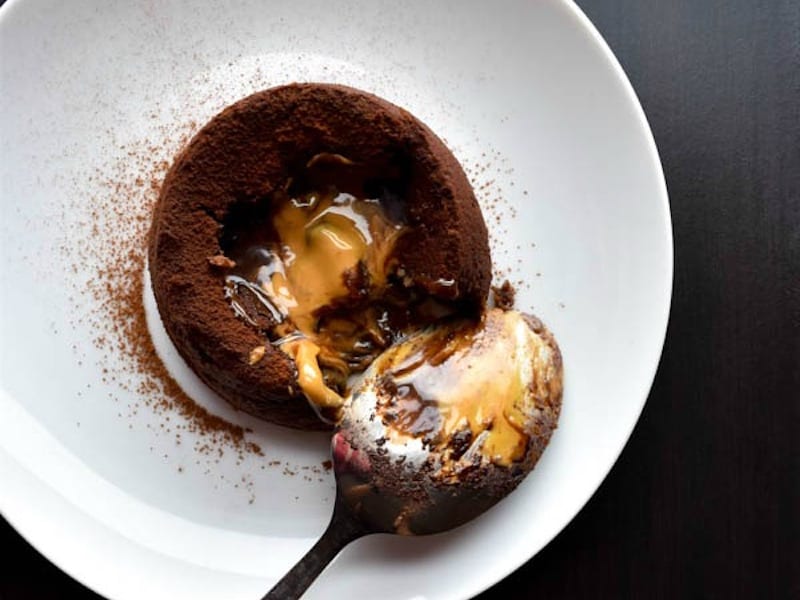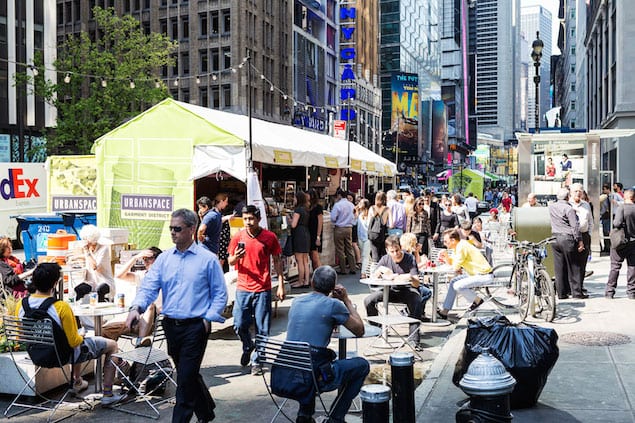 Macaron Parlour is the mad scientist of the dessert world. They have a unique menu of macarons that range from the traditional buttercream filling, to popular flavors like red velvet. Then there are the REALLY unique ones like Maple Bacon or Cheetos. Adventurous foodies, this is where you shine. That's what makes them stand out; they're not here to play it safe with their flavors.
Owner Simon Tung and his wife Christina are the brains behind Macaron Parlour. Christina boasts a classical baking background from Ecole Gregoire-Ferrandi in Paris. Simon learned the basics from her, but got more fine tuning with M.O.F. Stephane Glacier. Talk about serious baking skills! Even with over 40 different flavors to choose from, the dynamic duo aren't slowing down. They're always testing out new flavor combinations and maintaining that level of creativity that led them to open up shop in the first place. Permanently rooted in their two locations in the East Village and Upper West Side, they're constantly busy, despite not having a mobile food truck or cart. Their popularity seems to constantly be on the rise, garnering attention and a few requests for flavors along the way. The strangest request they've received? Spam Macarons. Thankfully, they haven't done that one.
All photos courtesy of Ethan Covey
UrbanSpace Garment District
1450 Broadway (between 38th and 42nd Streets at 41st and Broadway)
New York, NY
#UrbanSpaceGarment
Open daily May 4 – June 14, 11AM – 9PM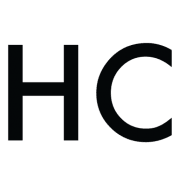 Andrew Asistin
Combining a love of writing and food, Andrew's culinary journey has walked many paths. From university, to the Culinary Institute of America, to the restaurants of NYC. Now finally settled in as an editorial intern at Alimentari, the next step of his journey can begin.