For lovers of Macarons, Ladurée on Madison Avenue in New York City has been a go to destination since its opening in 2011. This week, the French company opened up their new US flagship location, in Soho, and we decided to stop by for some first impressions.
By Kalle Bergman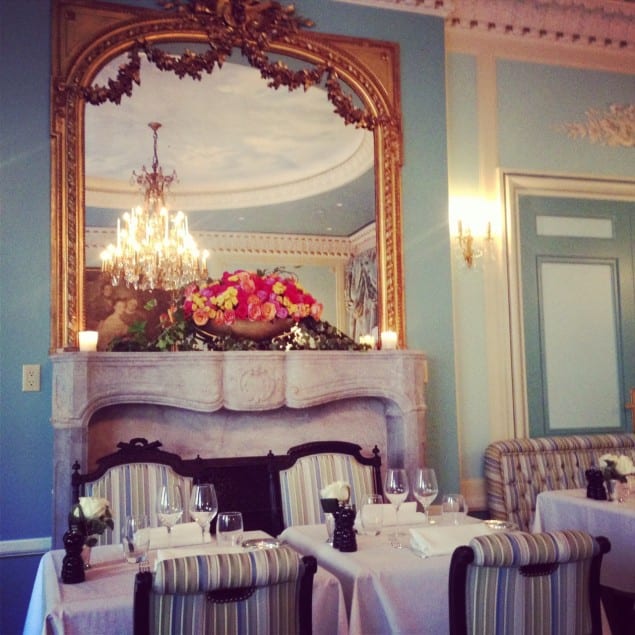 My French co-luncher said "- I feel like I'm back in Paris". And it does. Granted, Ladurée's Soho flagship is completely new, and you can even still smell the paintjob – but this opulent restaurant brings an air of old Europe to Soho. Gold, marble, silk, chiffon, velvet – this certainly isn't your contemporary architectural dream. It's over the top, and for some probably too much. This particular food writer? I absolutely love it.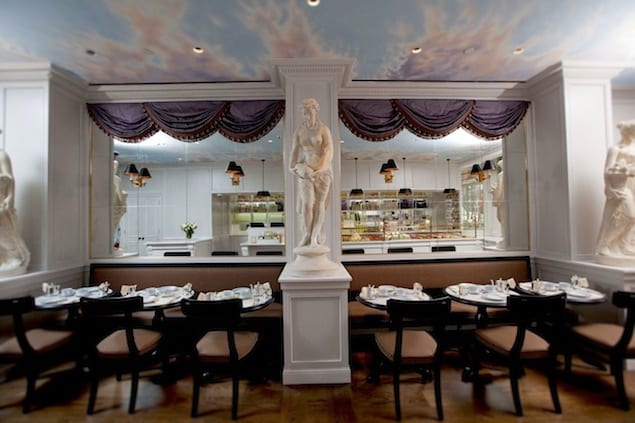 As opposed to the Madison Avenue branch, the West Broadway location offers a full menu – serving everything from the classic macarons and pastries, to a complete brasserie selection and a weekend brunch. On the lunch menu, well known French classics like seared foie gras mix with club sandwiches, smoked salmon and sliders. It might not be the most creative menu in town – it reads a little like a luxury hotel menu – but the dishes we tried were competently prepared and full of flavor, and the French classics are treated with the proper amount of respect.
The previously mentioned politically incorrect piece of birds liver comes perfectly seared, with caramelized apples and a pumpkin puree to balance the fattiness of the foie. A quickly smoked piece of salmon has an almost uncooked center (thank you), and the smoked notes pair perfectly with the hints of the sea. A tournedos is cooked according to request, and served with foie gras and a generous shave of truffles – decadent, and delicious. The dessert card takes up three pages – and is filled with cakes, cookies and macarons. And for anyone who loves French pastries, well, simply take your pick and enjoy the ride.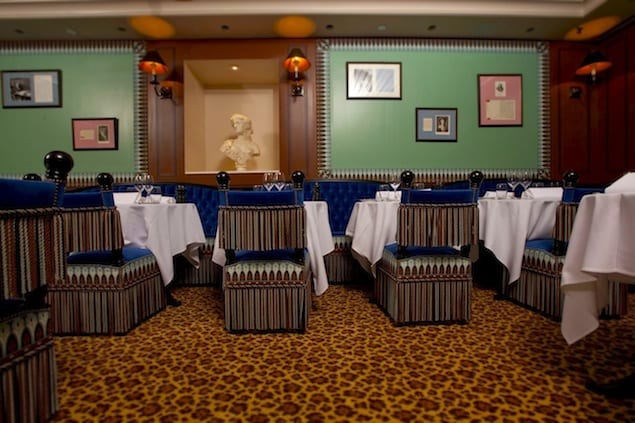 Pricewise, Ladurée is actually surprisingly welcoming. Champagne by the glass starts at $18, most mains are under $25 (except for the decadent tournedos which tops the chart at a reasonable $41). Desserts are around $10. Judging the service on week one is unfair, but the staff was very welcoming, warm and smiling, even when under pressure.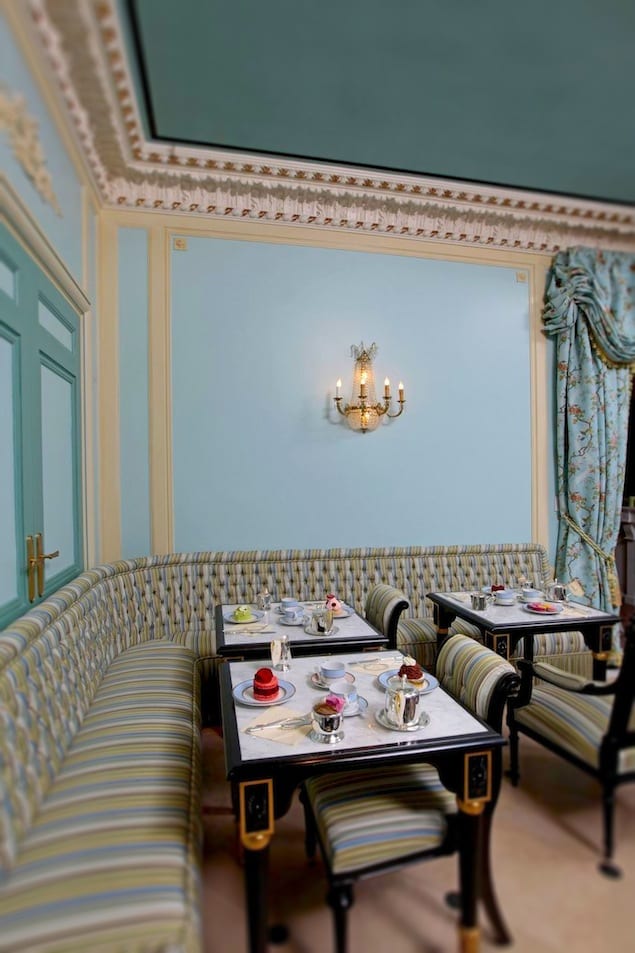 Given the popularity of the Ladurée brand, this new branch will most likely be packed the coming months. And judging from our first visit, this would be well deserved.
Ladurée
396 West Broadway
New York
NY 10012, United States
1 855 LADUREE
ladureeusa@laduree.com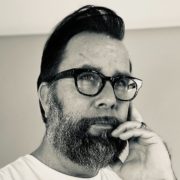 Kalle Bergman
Kalle Bergman is a food writer and media entrepreneur who is the founder of Honest Cooking and PAIR Magazine. As a food writer, his writing has been regularly featured in publications like Gourmet, Los Angeles Times, Huffington Post and Serious Eats. He is obsessed with simple food, more often than not from his native Scandinavia.