Jonah Miller and Nate Adler's new cookbook, The New Spanish: Bites, Feasts, and Drinks, is not pages of your usual recipes for sangria and the boring tapas. Dive into it's colorful pages and discover new Spanish words, dishes and flavors that must be tried.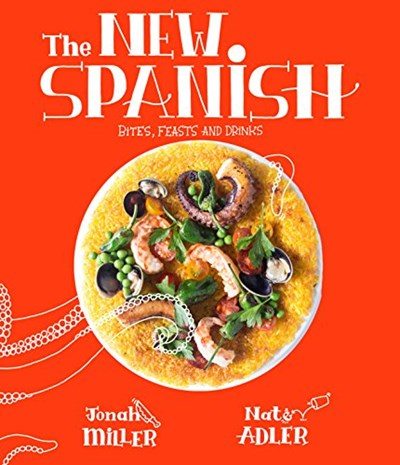 Native New Yorkers and Union Square Hospitality alumnus, Jonah and Nate, joined forces to open the well-loved Huertas in the East Village. Their restaurant is inspired by the flavors of Northern Spain and they have decided to put their knowledge into a stunning new cookbook.
The New Spanish elevates Spanish tapas and brings to life dishes we didn't even know existed. From pinxtos to cocktails, here are a few dishes from the book you must try.
The New Spanish by Jonah Miller and Nate Adler © 2018 Kyle Books, photographs © Ramsay de Give and Illustrations © Hugo Yoshikawa No images may be used, in print or electronically, without written consent from the publisher.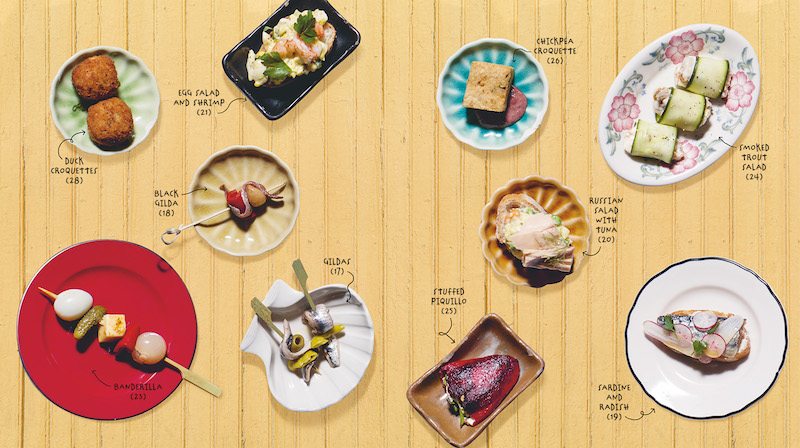 Gilda
We've never had these before, but now we crave them and order them at every tapas spot that has them. They are so easy to make at home too! Gildas are considered pinxtos or part of the skewered bite category. Stick with anchovies, pickled peppers, manzanilla olives, or confit garlic.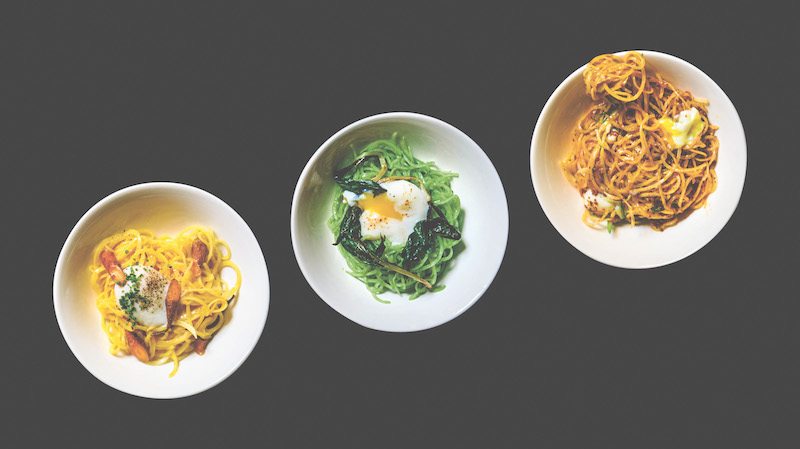 Huevos Rotos
Traditionally, huevos rotos is a delicious pile of French fries with chorizo and fried eggs. The book offers recipes for a variety of rotos made with a ramp salsa, marinated carrots and more. It's a new favorite bar food for us.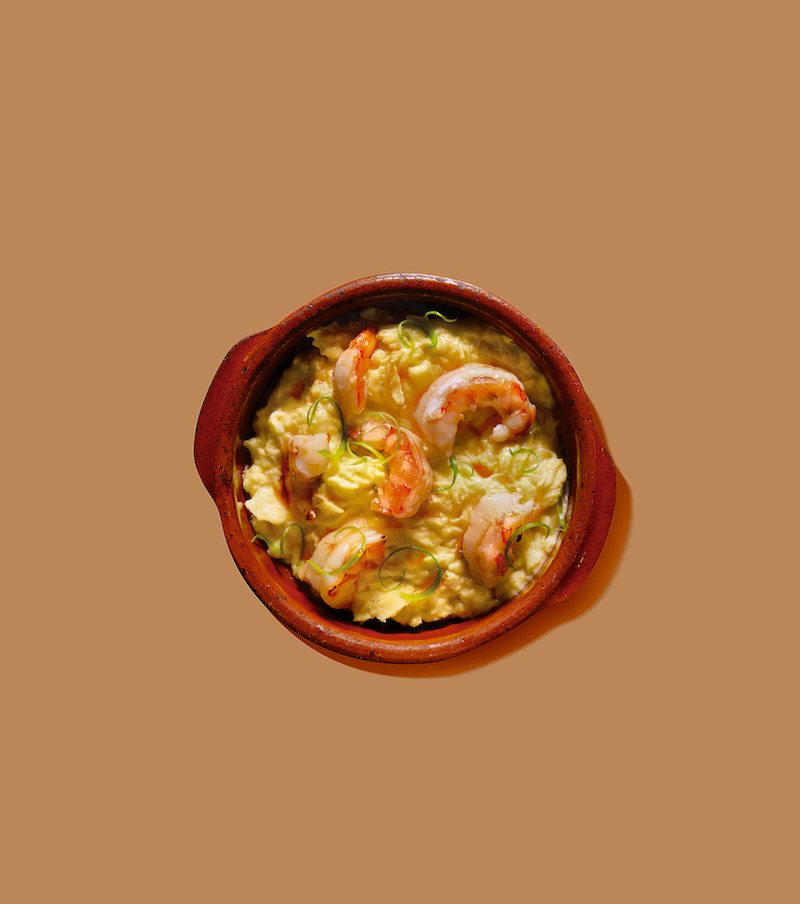 Revueltos
Clearly Spanish cuisine has made eggs quite glamorous. Revueltos is a dish of scrambled eggs with shrimp, peas or mushrooms folded in. It's quite glamorous and buttery and finishes with crème fraîche and served with crusty bread.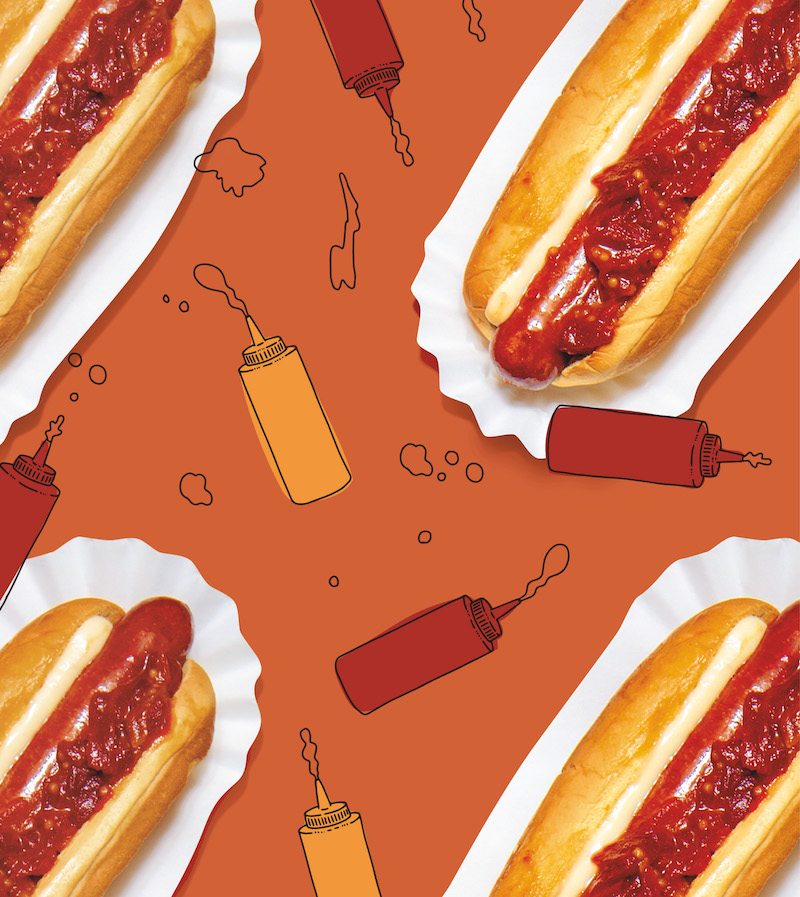 The Basque Dog
This is not your usual hot dog. Find a chistorra or chorizo Spanish sausage and serve it with potato rolls, aioli, and a special homemade piquillo mostarda.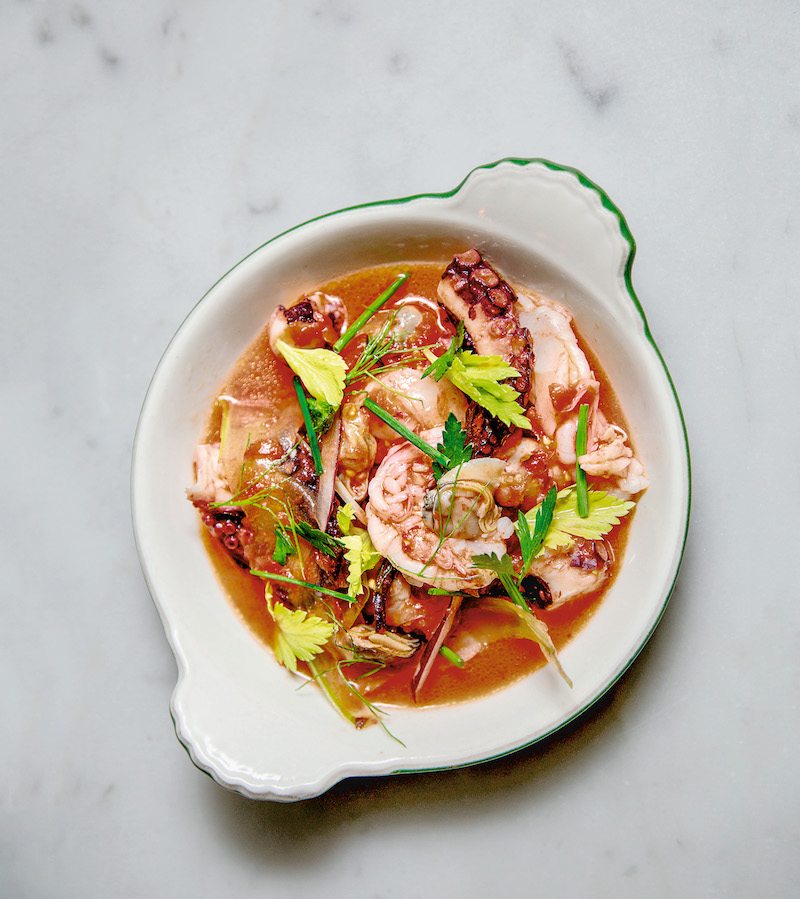 Salpicón
This seafood salad served with a tomato-clam vinaigrette is about to become a summer favorite. It's a cool dish loaded with seafood, garlic, white wine, and tomatoes. We love it.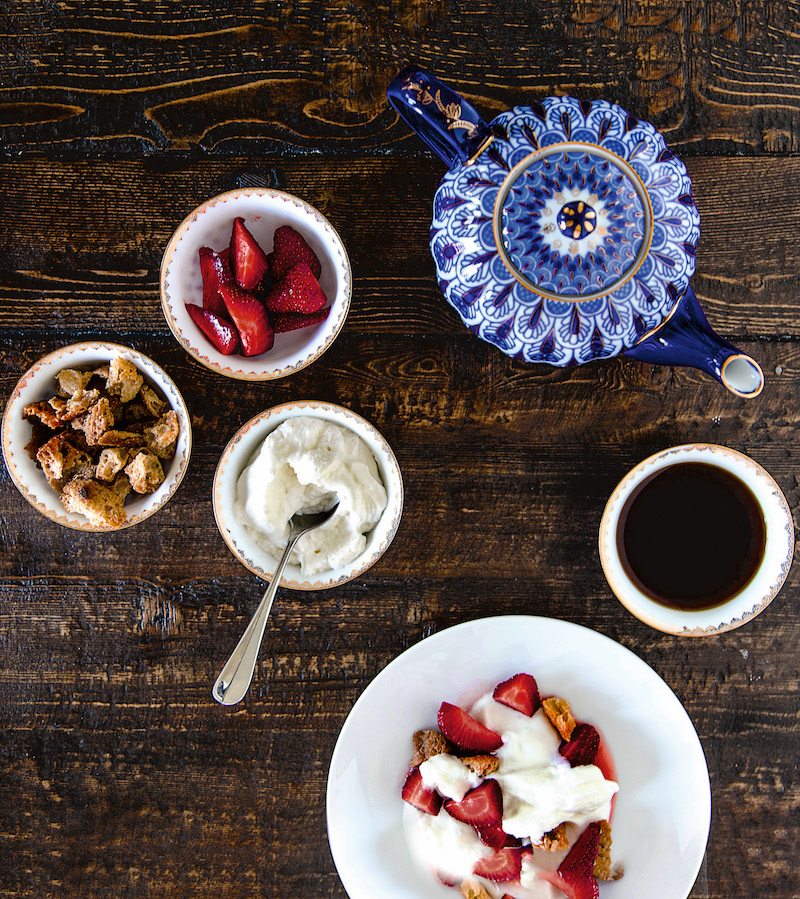 Sweet Migas
This simple dessert uses leftover baguettes, heavy cream and fresh strawberries for a fun, Spanish take on shortcake.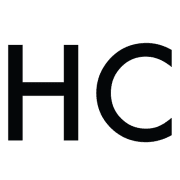 Honest Cooking
The Honest Cooking editorial team handpicks inspiring culinary stories to share with you that we think are beautiful. We strive to create an inspiring place for culinary exploration, salivating recipes, interesting personalities and stories.