We all know of Virginia's ham or peanuts, but how about their wine and whiskey? Weave through the Blue Ridge mountains along a delicious path of food and drink.
The Blue Ridge "Whiskey Wine Loop" is a beautiful intriguing travel route through the Northern Blue Ridge Mountains of Virginia. Running around the northern half of the Shenandoah National Park, it includes points to stop and visit numerous culinary treasures, especially Virginia Wineries, a whiskey distillery, eateries, and other interesting foodie destinations.
Find a downloadable map here.
Wineries
A scenic stop along the loop, Chester Gap is family-owned and producing a small selection of white, red, and sweet wines.
One of the area's larger wineries, Rappahannock is a recognized vineyard that also puts on a variety of events, including live music performances, that should not be missed.
This quaint winery is one that you will want to bring a picnic basket and your dog to. If you're ready for a driving break, head to Desert Rose to stretch your legs, gaze at their horses and relax, young and old alike. Oh, and be sure to have a taste of their wines, too!
More wineries along the route…
Gadino Cellars
Sharp Rock Vineyards
DuCard Vineyards
Wisteria Farm & Vineyard
Whiskey
Stop by Copper Fox for a free tour to learn more about making whiskey in the picturesque apple region of Virginia. Taste their whiskies and notice how they incorporate little touches and flavors of the surrounding lands in the bottle.
Dining
This casual pub-like restaurant is located in a restored home from the 1800's. Classic, revamped favorites as well as farm dinners featuring local producers are what attracts diners near and far.
From brunch to dinner, this Sperryville restaurant serves delicious dishes for a weary traveler. With a pizzeria, restaurant, and store featuring local products, there is something for everyone from road trip snack to a fine meal.
Tip
The Shenandoah National Park is at the heart of the Blue Ridge Whiskey Wine Loop. Be sure to make time for a hike in the park.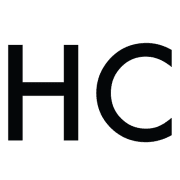 Honest Cooking
The Honest Cooking editorial team handpicks inspiring culinary stories to share with you that we think are beautiful. We strive to create an inspiring place for culinary exploration, salivating recipes, interesting personalities and stories.