Did you know bats pollinate agave flowers? Well now you do! Celebrate National Tequila Day with this bat-friendly spirit in a refreshing new cocktail recipe.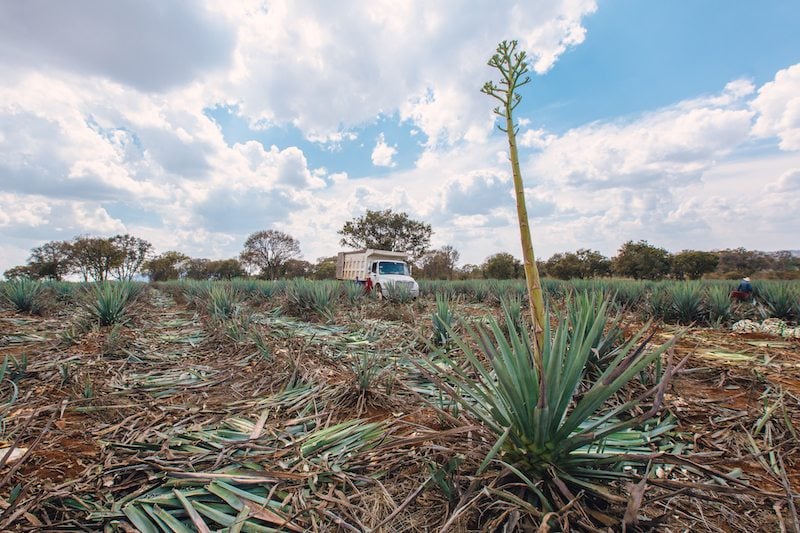 Today is National Tequila Day, which means there is no better time to enjoy this sumptuous spirit and get your knowledge on by learning a bit more about bats. As the natural pollinators of blue agave, bats play a critical role in tequila production, and Tequila Ocho – which just received the 2017 Sustainable Spirit Award from Tales of the Cocktail® – is playing a critical role in protecting them. Cultivated from 100% blue agave sourced entirely from individual estates in the Jalisco highlands, Tequila Ocho is the only vintage-designated tequila based on a terroir-driven philosophy much the same as fine winemaking. Single-estate Tequila Ocho is owned and farmed by the Camarena family. They have direct control over its production from farm to bottle and are dedicated to preserving their raw materials for the future.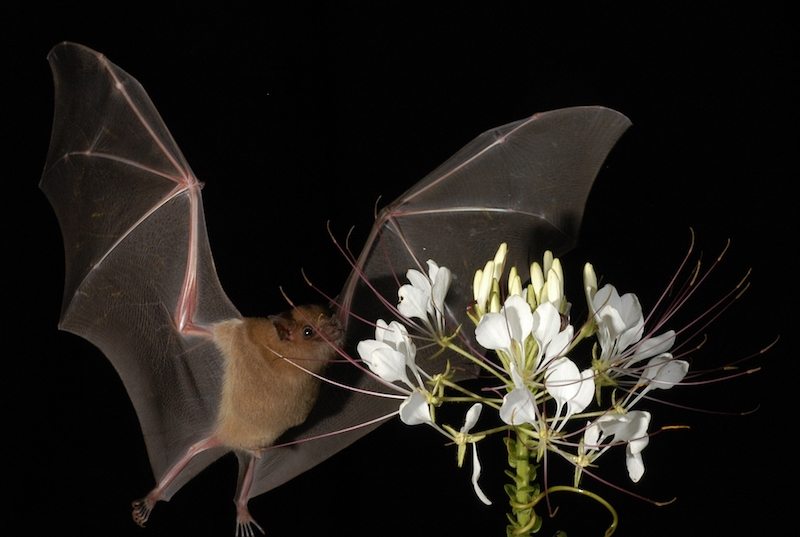 Tequila Ocho is sustainably managed and one of just three tequila producers taking part in a bat-friendly pilot estate program, which permits a minimum 5% of their agave plants to fully flower. Blue agave stores sugars for around eight years before producing one large single bloom, known in Spanish as quiote. Bats thrive on these short-lived flowers, pollinating an estimated 180 species of agave (among other plants) throughout Mexico. The challenge for growers and producers is that the agave plant can't be utilized to make tequila after it blooms. To extract maximum sugar, and to meet market demand for agave, tequila producers have reduced the flowering cycle. The end result is that bats are deprived of a critical food source and shift their migratory patterns accordingly – away from the tequila region, seriously threatening blue agave's genetic diversity as well as the local ecosystem. The bat-friendly program was created to revive Mexico's threatened species.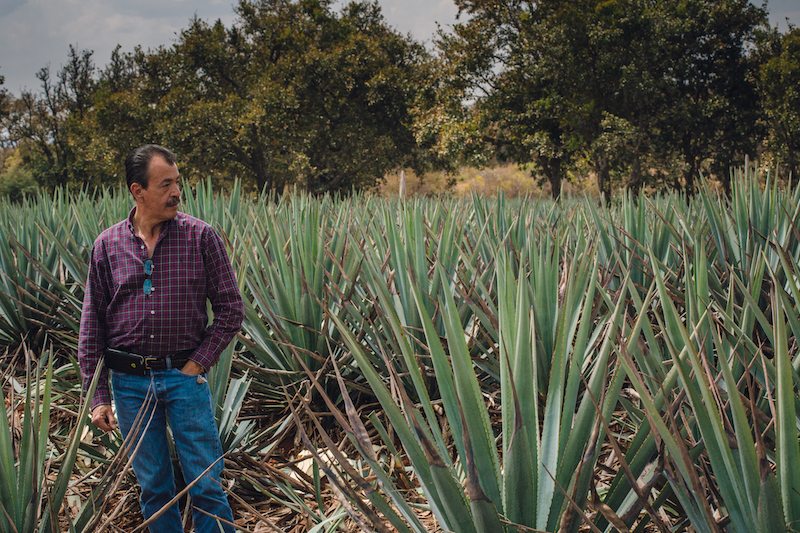 "Healthy bats depend on allowing some of our plants to reach full maturity and not harvesting before flowering. We benefit from biodiversity and more complex genetic material that will sustain our agave for generations to come," explains Carlos Camarena, Tequila Ocho's Master Distiller. "Bats may be an un-loved animal, but it is amazing how opinions change when we realize their natural connection to our most beloved export, tequila. We're in a unique position as farmers and tequila-makers to monitor these ecofriendly practices firsthand."
The first vintage release of bat-friendly Tequila Ocho from the 2016 Puerta del Aire estate will feature a hologram bat label in recognition of its environmental contribution and to raise awareness. You can find additional information about it here. To help inspire your celebration today, check out the refreshing Jerez to Jalisco cocktail created by Chris Caro off The Rieger in Kansas City.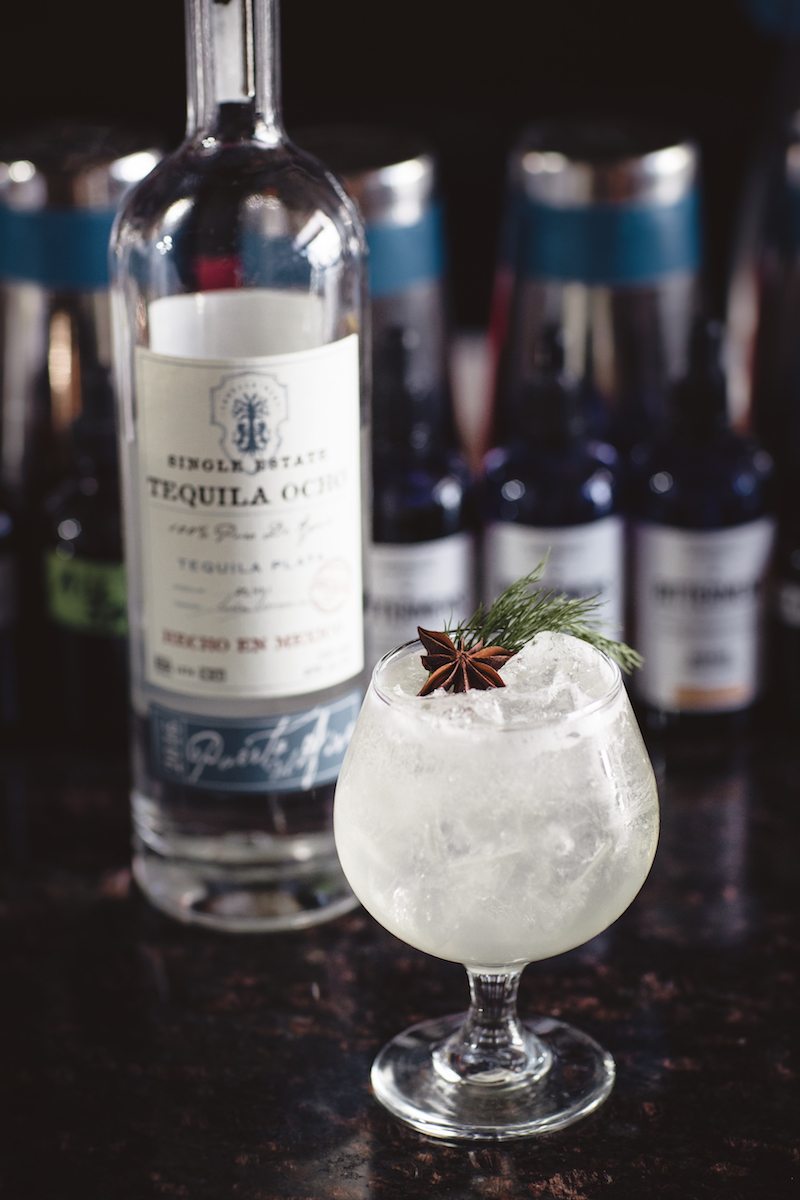 Jerez to Jalisco
Light and refreshing, subtle vegetal notes of fennel and celery accentuated by bronze fennel and toasted anise garnish.
Ingredients
1.5 oz Tequila Ocho Puerta del Aire Plata
1 oz Homemade Pineapple-fennel shrub
.5 oz Fino sherry
Celery bitters
Instructions
At the bar: Carbonated and individually bottled.
To recreate at home: Shake all ingredients, pour over ice, top with sparkling water to recreate the fizz.