An easy cheesy spiced frittata loaded with vegetables like mushrooms, bell peppers, carrots, peas, onions, tomatoes and spinach and served with chutney.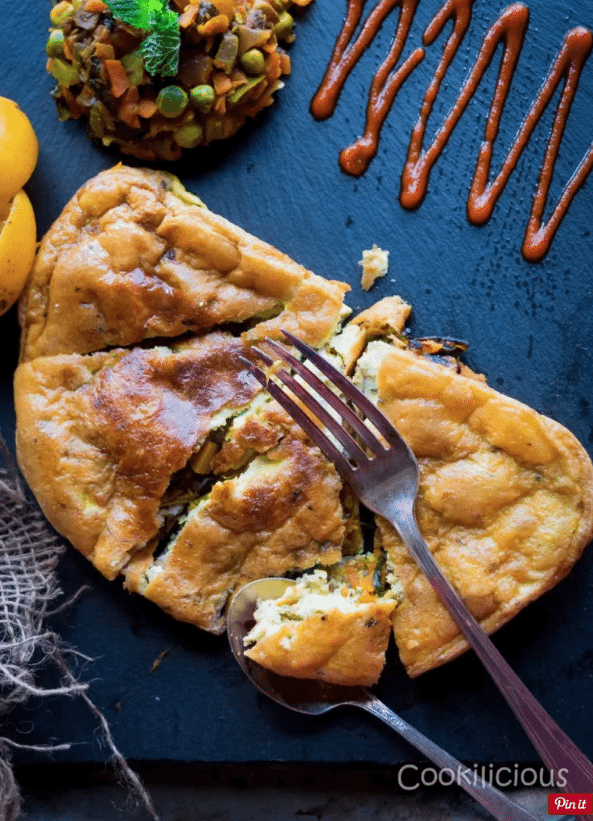 This recipe was a result of my exhaustive pantry cleaning/organizing! While organizing it, I came across one long forgotten serving plate, an antique ladle, 2 trays and my Frittata pan! I was elated as I had forgotten that they existed in my kitchen and here they were, longingly staring back at me, telling me to use them!
My fridge was loaded with lots of veggies that week as I had planned to prepare salad. I decided to use some of it for my frittata. I wanted to try out a new flavor for this recipe and that is when it
struck to me that I had purchased a packet of Moroccan spice. Since I had ever used that spice, I decided that it was time. I quickly went ahead with the prep. There were lots of veggies to be chopped.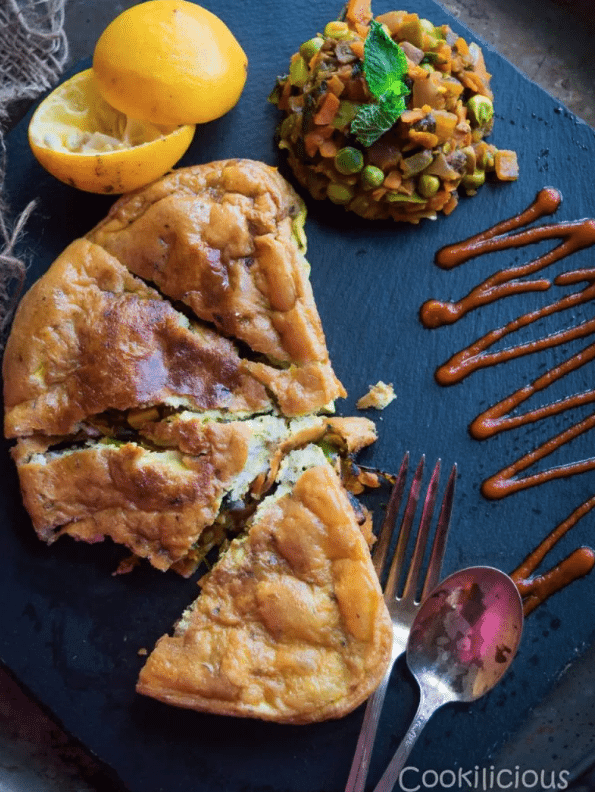 Print
Moroccan-Spiced Veggie Frittata
Author:

Priya Lakshminarayan

Prep Time:

10 minutes

Cook Time:

10 minutes

Total Time:

20 minutes
1 tbsp

olive oil

1 tbsp

minced ginger

2 tbsp

minced garlic

5

eggs
veggies (as you desire)
Instructions
Heat oil in a pan. Add and fry minced ginger, garlic and green chillies on medium heat. Fry till the garlic turns golden. Be careful to not burn it. Then add the chopped onions and saute till they turn translucent. Next add chopped tomatoes and salt, cook it till they turn soft and mushy. Next add the other veggies like chopped carrots, bell pepper, spinach, green peas and mushrooms. Feel free to add any more you want. Saute all the veggies covered until cooked. Then add the Moroccan spice, turmeric powder and roasted cumin powder.
Mix and saute for another minute. Adjust salt and pepper as per your taste. Lastly, garnish with chopped cilantro. Take it o the heat and keep the pas aside for now.
Beat eggs in a bowl, season it with salt, thyme and dried basil leaves. Whisk it well. Heat a frittata pan and coat with cooking spray. Pour the beaten eggs in the pan on both sides. On one side, add a generous spoon of the cooked veggie mixture, top it with grated cheese and Moroccan spice. Give it a minute and then flip the pan to close it. Continue to cook the frittata for another minute. Carefully take it out of the pan. Frittata always tastes best when its served hot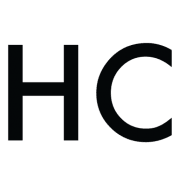 Priya Lakshminarayan
An Indian vegetarian/vegan food blogger from Florida who loves to cook, host, develop new recipes, style food and photograph it too. When not cooking/blogging, loves to travel and do DIY crafts.