A delightful recipe of boiled baby potatoes with mint and garlic, spruced up with fresh peppers and sprouts.
By Anina Meyer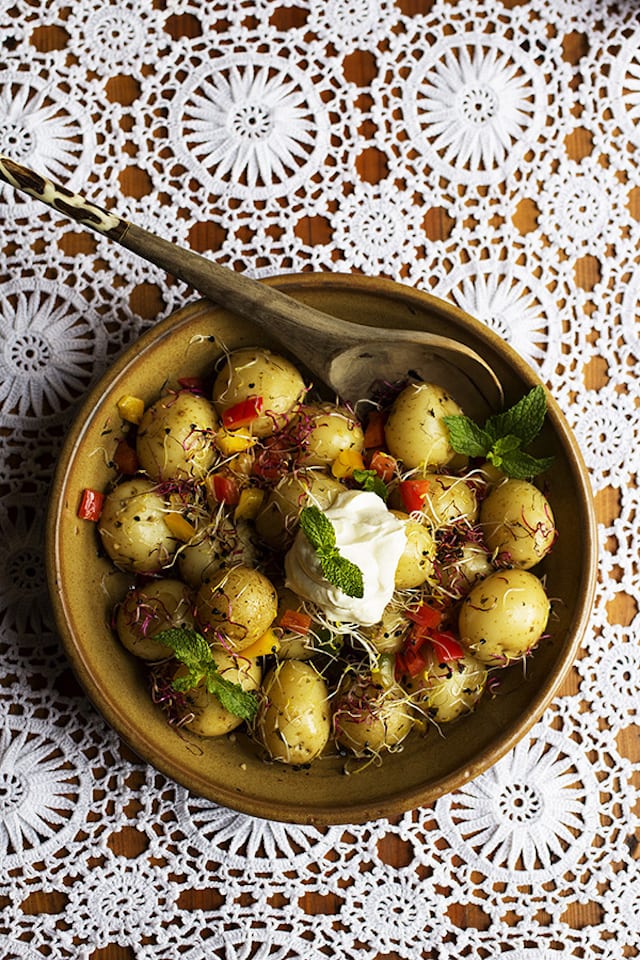 I have a confession to make. I really, really, really love potatoes.
Yes, I know that potatoes has been banished by the banting community – which by the way worked incredibly well for me in the past. I just couldn't with all the fat anymore, so now I'm trying to get my brain wrapped around the 'whole foods' idea.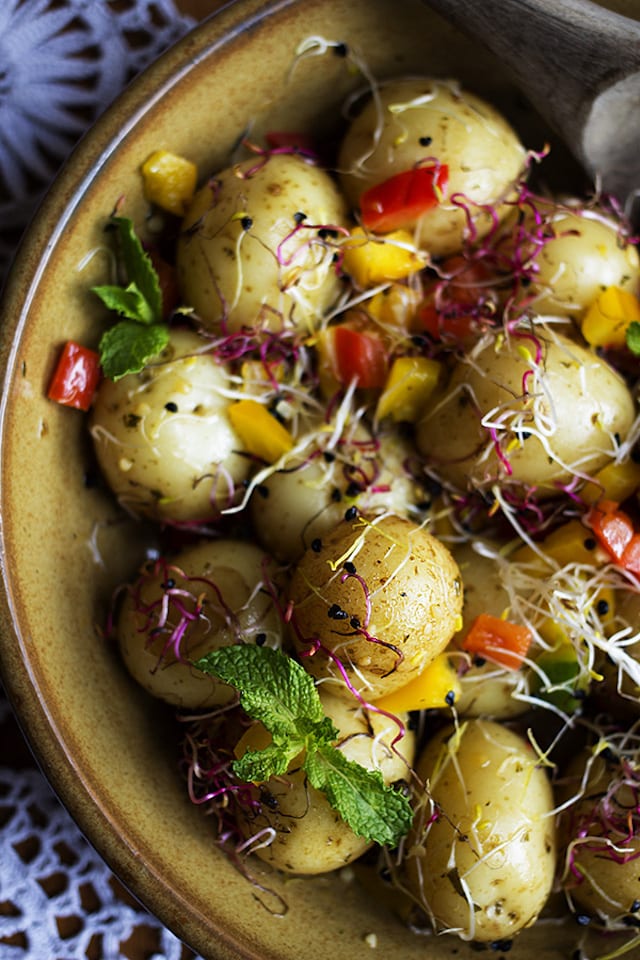 I choose my ingredients based on the amount of processing it had to endure – and let's face it. Potatoes are as good as it gets…
I decided to boil my potatoes until soft, added a few spoons of butter and crushed garlic to the hot pan. Leave to cool and mix with freshly chopped peppers and sprouts – and finish it off with fresh mint and a creamy creme fraiche.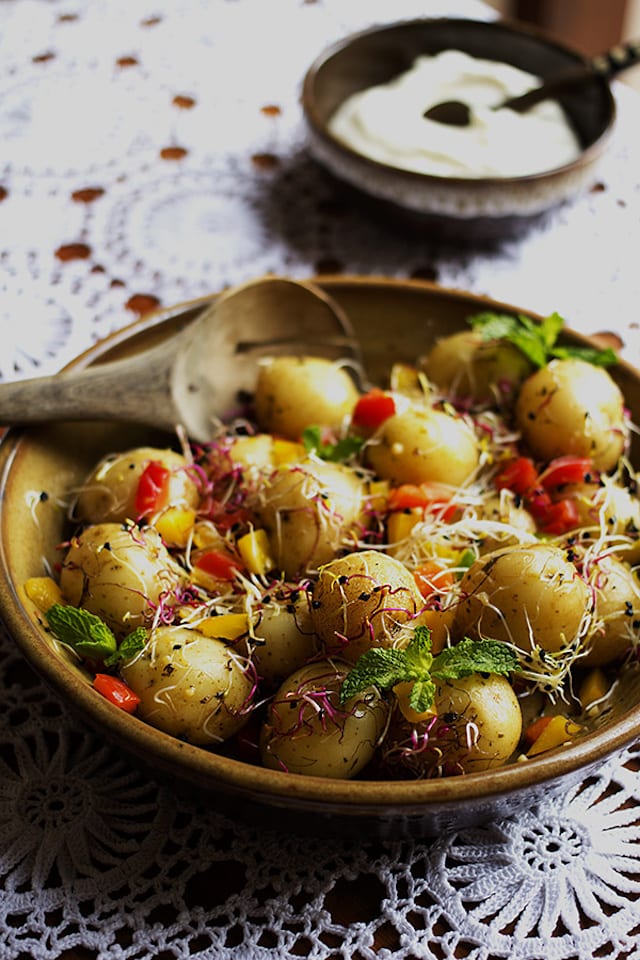 A delightful, hearty bowl of potatoes.
I'm all for getting dinner on the table in a flash. These flavoursome baby potatoes are great to serve as a side to any meal, really. It is best served right after execution, so be sure to have all the ingredients prepped and ready to roll as soon as the family has stormed to the dinner table.
It would be especially good with this Lemon, Cinnamon and Rosemary Roast Chicken. Enjoy!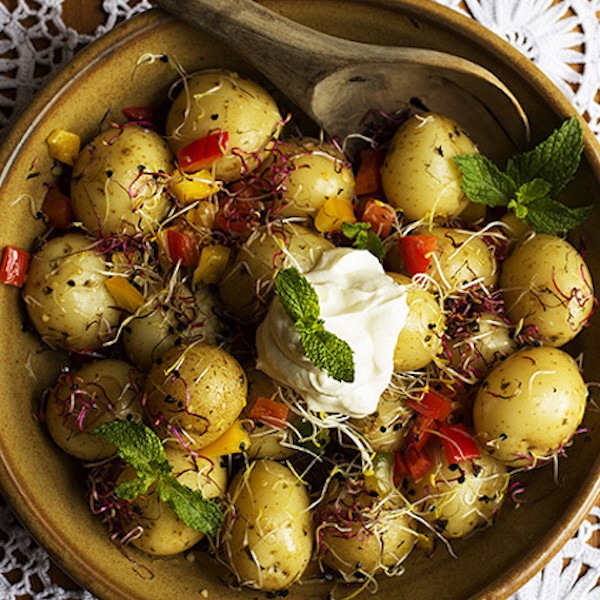 Mint, Garlic, Peppers, Sprouts and Baby Potato Salad
Anina Meyer
Ingredients
700

gr

washed baby potatoes

skin on

salt water to boil

4

tablespoons

butter

2

teaspoons

crushed garlic

a handful of fresh mint

chopped

a small red pepper

finely chopped

a small yellow pepper

finely chopped

a cup of onion sprouts

creme fraiche to serve

fresh mint to garnish
Instructions
Boil the potatoes in the salt water until soft.

Drain and return the potatoes to the pot.

Add butter and garlic, and on low heat, saute the potatoes for a minute or two. Remove from pot and allow to cool.

Add the mint, peppers and sprouts and give it a good mix.

Serve cold with creme fraiche and garnish with fresh mint.
Anina Meyer
Having a dynamic, free and crazy personality, this shows in my cooking. I love sharing whole food recipes, honest food with easy accessible ingredients and mouthwatering photos. I am a recipe developer, food stylist and food photographer and owner of Aninas-recipes.com, my personal food and recipe portal.