If 'coziness' had a smell, the sweet and spicy aroma baking these cakes will fill your home with would probably be it.
By Bria Helgerson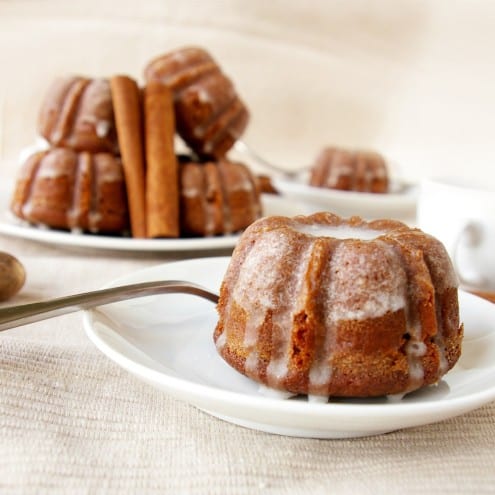 Mini Gingerbread Bundt Cakes with Cinnamon Glaze
If 'coziness' had a smell, the sweet and spicy aroma baking these cakes will fill your home with would probably be it.
Author:
Bria Helgerson, adapted from La Cuisine d'Helene
Ingredients
Gingerbread Cakes
2¼ cups all purpose flour
½ teaspoon baking soda
½ teaspoon salt
½ teaspoon allspice
½ teaspoon ground cloves
½ teaspoon ground nutmeg
1 teaspoon cocoa powder
1 teaspoon ground cinnamon
2 teaspoons ground ginger
1 stick (8 tablespoons) unsalted butter, melted then brought to room temperature
¾ cup dark molasses
¾ cup sugar
1 large egg
½ cup buttermilk
½ cup whole milk
Cinnamon Glaze
1 cup powdered sugar
3-4 tablespoons milk (this will depended on how thick or thin you want your glaze)
¼ teaspoon cinnamon
Instructions
Gingerbread Cakes
Butter and flour a 12-cup mini bundt pan and preheat your oven to 350 degrees Fahrenheit.
In a medium bowl whisk together the flour, baking soda, salt, allspice, cloves, nutmeg, cocoa powder, cinnamon, and ginger.
In the bowl of a stand mixer fitted with the paddle attachment, beat together the molasses, sugar, and butter until well combined. Add the egg, and beat until combined.
Slowly beat in the milk and buttermilk. It will look like it has curdled, but don't worry, this is supposed to happen. It will fix itself when you add the dry ingredients.
In a few additions, beat in the flour mixture, scraping down the sides of the bowl between each addition. Mix until just combined.
Fill each bundt pan cup about ¾ the way full and smooth out the tops just a bit. Bake on the middle rack of the oven for 30 minutes, or until a toothpick inserted into the center of the cakes comes out clean.
Let cool in pan for about 20 minutes, then turn out onto a baking rack and cool completely.
Cinnamon Glaze
Mix powdered sugar and milk together with a fork until smooth and desired thickness. Add cinnamon and mix to combine.
Dip the tops of each bundt cake in the glaze and let dry on a cooling rack.
If you are freezing the cakes, do so before you glaze them. Cakes can be stored at room temperature or in the refrigerator for a few days. They may get a bit soggy though, they will still taste great.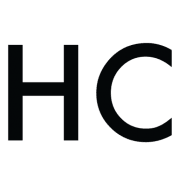 Bria Helgerson
Bria Helgerson is a Chicago based food blogger and pastry school student. Lover of all things sweet and savory, she cooks, bakes, and blogs as she navigates her culinary life at her website These Peas Are Hollow.