One of the dishes you must eat in your lifetime is Skagen toast.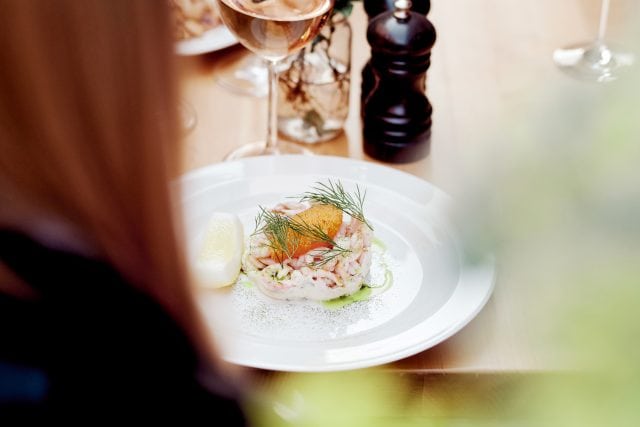 Famous all around Sweden, I do not care whether you say it is for tourists or locals alike, I love it and I have to have it every single time I visit Scandinavia.
For an upscale version, you can not go pass Hillenberg Restaurant but chef Niklas Ekstedt.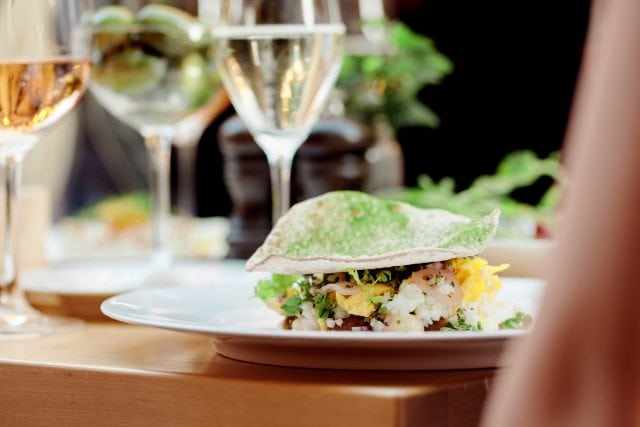 I love his cooking shows, his strong but friendly personality and LOVE the Skagen Toast in all its glory.
The restaurant is conveniently located next to the famous food hall, östermalm hall but why not enjoy Hillenberg when the service is  great and atmosphere relaxing without having to fight off other foodies? I prefer to think I am posh and dine in Hillenberg.
Here is the latest recipe from Michelle's Chefs Collective – Skagen Toast by Chef Niklas Ekstedt's Hillenberg Restaurant
HILLENBERG
Hillenberg Skagen toast
8 slices of toast
1 kg pealed shrimps
45 g whitefish roe
1 lemon
Dill for garnish
Dill mayonnaise
2 egg yolks
2 tbs red wine vinegar
1 tsp Dijon mustard
5 dl rapeseed oil
100g dill
20g grated horseradish
salt
The mayonnaise: Whisk egg yolks, red wine vinegar, Dijon mustard and add oil in a thin stream as you whisks. Put in chopped dill and grated horseradish, taste with salt.
Pipe the mayonnaise as a circle, put on the shrimps and finish with whitefish roe and a lemon wedge. Garnish with dill.
Butter-fry the toast golden brown on both sides.
Michelle Tchea
Michelle Tchea is a 4-time bestselling author. Her books include, Building a Perfect Meal, My Little SoHo Kitchen, Signature Dishes (Australia's Best) and Chefs Collective. Her work can be found in other leading luxury travel and food magazines including Travel+Leisure Asia, SMILE, NUVO Magazine and The Telegraph