At Evert's Boathouse in Gröndemad Per Karlsson and his brother Lars provide visitors with a chance to experience the nature and food of West Sweden.
By Lydia Odergren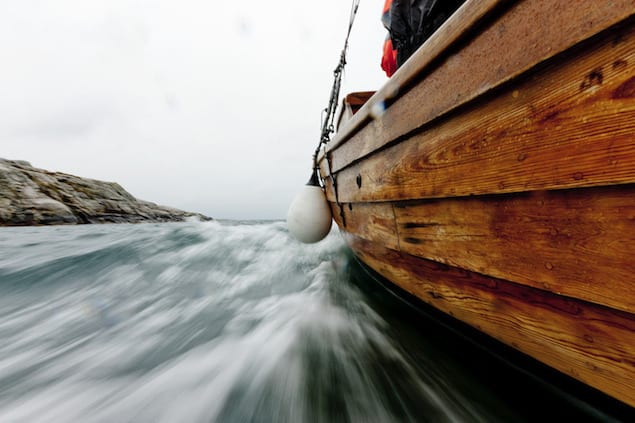 Photo by Henrik Trygg
Evert's Boathouse was built in the 19th century and has recently been refurbished with several unique objects and details. The boathouse is located in Gröndemad, close to Grebbestad in West Sweden, and is the starting point for all excursions they offer.
Evert's Boathouse provides their visitors with fantastic experiences, both when it comes to nature and cuisine. Grebbestad is famous for their delicious seafood and you can try everything from lobster and oyster safaris to fishing excursions from Evert's Boathouse. The Boathouse will also cook what you fish during your excursion, so that you can end your exciting day with fresh lobster and a dip in the hot tub – if you please. Another option is to enjoy the seafood on the boat while you experience the west coast archipelago.
Evert's Boathouse activities are all approved by "Naturens Bästa" (literally translated as Natures Best), a stamp that ensures that the activities are eco-friendly. They were one of the first ones working with the sea to get approved. Their whole business idea is based on being eco-friendly and they are very aware of how to handle oysters and lobsters correctly.
Per Karlsson owns Evert's Boathouse together with his brother Lars Karlsson. They grew up together in Grebbestad and are passionate about showing visitors all that West Sweden has to offer. Per is also crowned the food ambassador of Bohuslän, and aids in show casing Sweden's many culinary aspects.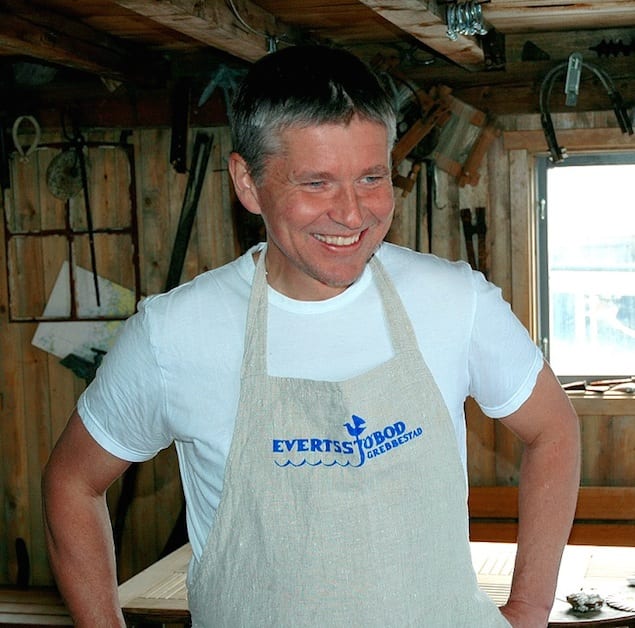 Photo by: Mikael Almse
Per used to be a carpenter and owned a furniture store for many years with his brother Lars. They then sold the furniture and bought the boathouse together, for their own use. Per took a sabbatical year and enjoyed fishing lobsters and oysters. He found that the sea was the only place he could truly relax. Then idea then came to them, that it would be great to bring guests with them out on the sea! The brothers were the first ones to offer lobster safari and now they have been doing to for 10 years. Half of Sweden's lobster comes from Grebbestad and about 90% of its oysters!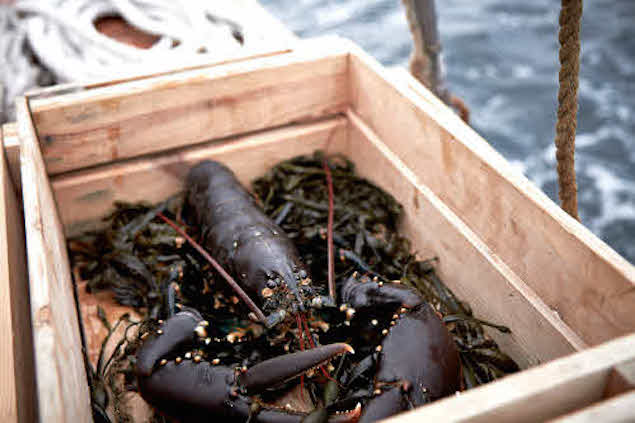 Photo by: Jonas Ingman
Per himself strongly recommends the oyster safari as it is a truly unique experience, whether you are an oyster expert or a beginner! The oysters in West Sweden are especially delicious as they grow slowly in the cold, clean, water. Also, if you are interested in other types of shellfish Evert's boathouse offers clams, lobsters, crayfish and shrimp safaris throughout the year.
Find more info on a trip to Evert's here.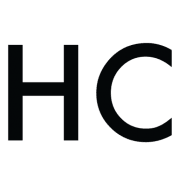 NORTH Festival
NORTH is the first ever Nordic Food Festival to be held in New York City. At NORTH, you will have the chance to taste the food from some of the most famous Nordic chefs, learn how to cook Nordic specialities and be inspired by master classes featuring the best of what the Nordic region has to offer.