In the mountains of Colorado, chefs are cooking up delicious bites of heritage breeds low and slow over outdoor fires.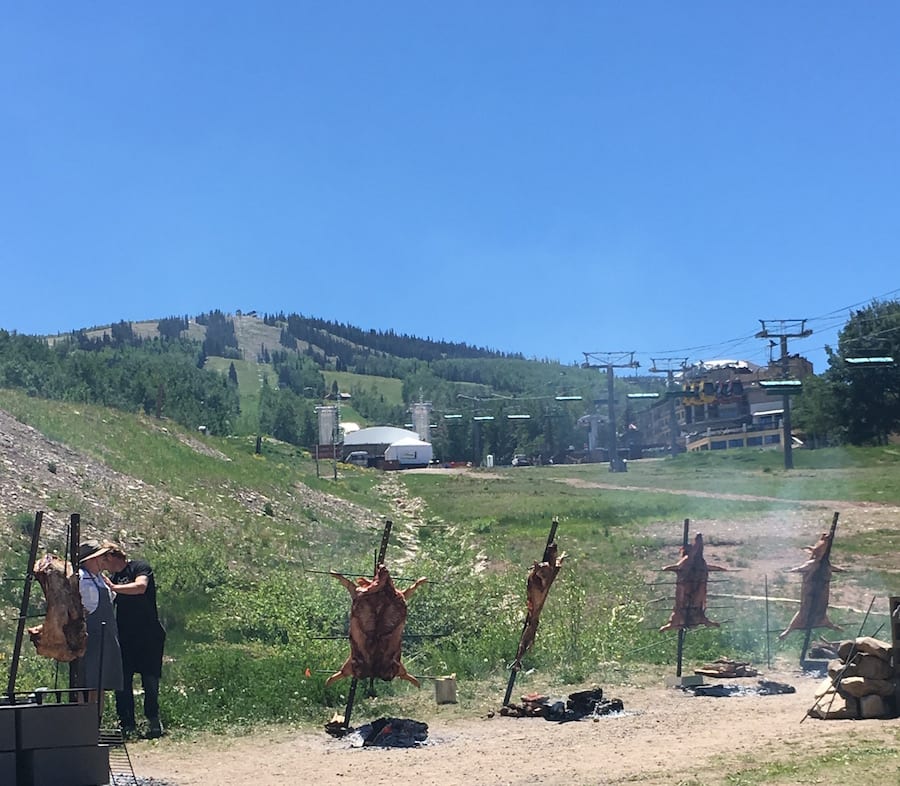 We all know what happens on a certain weekend in June in the mountains of Colorado, but this year we deviated from the Food & Wine festival and went a touch northwest of Aspen for Heritage Fire. As a part of the Cochon555 U.S. Tour, the town of Snowmass hosted the delightfully smoky Heritage Fire weekend event celebrating hyper-local, whole animal cooking over outdoor fires.
A slew of chefs from around Colorado and the country gathered to prepare responsibly raised heritage breed animals coming from beef, lamb, goat, rabbit, fish, and more. Instead of snow, the bottom of the ski runs were dotted with whole-roasting animals over fires. The smells of the bites to come wafted up the mountains and replaced any need there ever was for a dinner bell.
From local Breckenridge spirits to perfectly paired wines and even semi-frozen booze pops, the Heritage Fire event kicked off with a bang. The star of the evening was of course the heritage pork breeds that were broken down as guests observed the art of butchery from the nation's top chefs.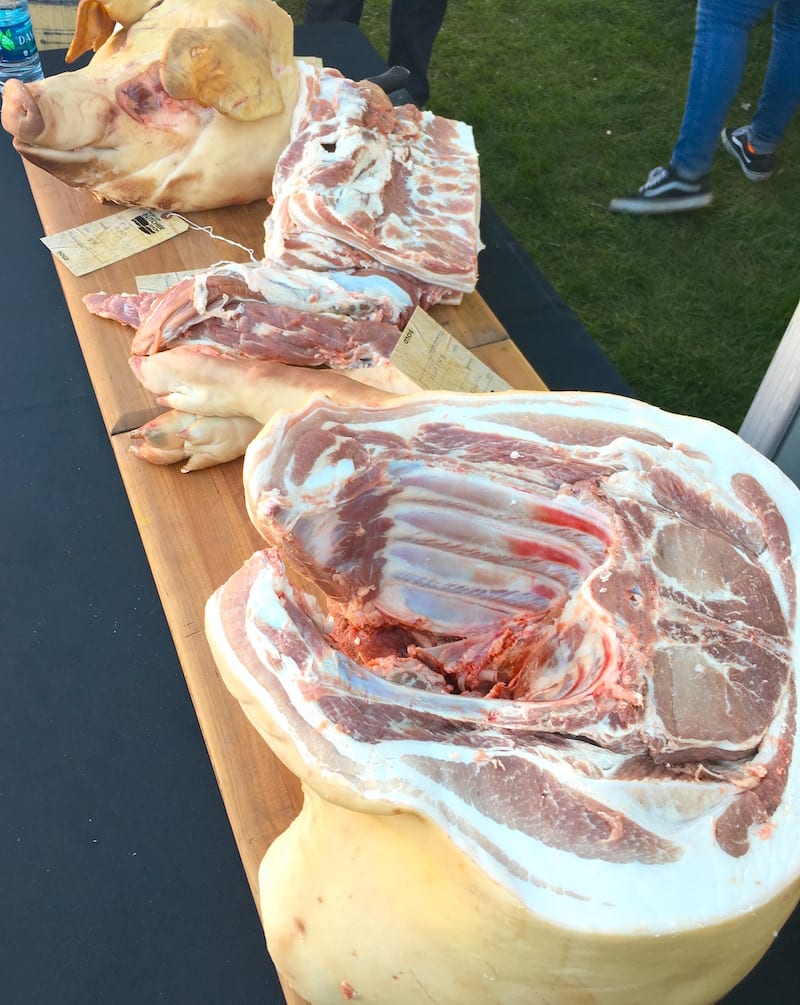 If you're looking to refine your meat eating in a positive way, Cochon555 has some tips we can get behind.
Look for heritage breeds. (check them out here) These breeds are likely to be raised on smaller family farms where they are grown without antibiotics or steroids.
Look for great marbling. Because of the care the receive and their genetics, heritage breeds often have the perfect marbling you need for cooking. Good marbling in a peice of meat means more flavor without having to add extra fats and oils.
Cook low and slow. For the best bite of tender, flavorful pork, cook over low heat for an extended period of time. Not sure how to cook a pork chop? Throw it on the grill with some simple salt and pepper and finish in the oven for a juicy center.
Pork pairings. Be sure to serve your meat with the best pairing possible. While each dish is different, generally, pork goest well with light-to-medium bodied red wines. Start with a Pinot Noir if you are unsure. However, we also lover a cool bourbon drink or a pale lager beer with our meats.
Click here for more Heritage Fire event dates around the country.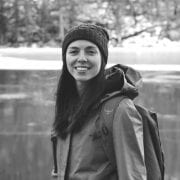 Annelise McAuliffe
Mandatory family outings to the Detroit farmers' market and nightly home-cooked meals cultivated Annelise's respect and curiosity for food. A graduate of The Culinary Institute of America, she spends her free time in New York City recipe testing, eating breakfast all day, and dreaming up international culinary adventures.