Natalie McLaury considers herself a bit of a hoarder when it comes to magazines. Never one to pass up a good deal on a subscription, it's to the point where she now finds herself receiving a magazine in the mail several times a week. Most of the time, she rips out pages of recipes but fails to actually create the recipe in her kitchen. Not anymore! Join Natalie as she cooks the magazines.
By Natalie McLaury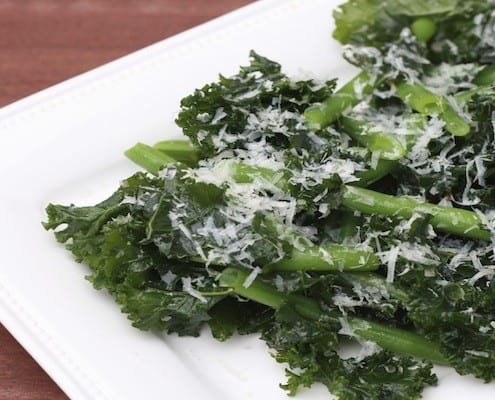 On the rare occasion that I get my nails done, I love to take advantage of the stacks of magazines sitting there. I use the 30 minutes during my pedicure to flip through as many trashy magazines as possible. On my most recent trip to the nail salon, I was pleasantly surprised to see the July issue of Bon Appetit, one of the few food magazines I don't subscribe to. Us Weekly was quickly tossed aside. When I flipped to the page featuring Marinated Kale and Green Bean Salad, I knew I had to make this recipe, and soon. You're not going to judge me when I admit I ripped the recipe out of the magazine, are you? Does it help that I gave an extra big tip? It turns out, kale makes me do crazy things!
Whatever sin I committed by taking the recipe with me was well worth it. I know it comes as no surprise to you that I was a fan, I'm always trying to shove kale in your face on this site, aren't I? The other time I made a salad with raw kale (also from Bon Appetit, and featuring brussels sprouts, another vegetable love!), the kale wasn't required to sit and marinate. This one can be prepared up to 24 hours ahead of time, depending on how soft you want it. I let it sit a full 24 hours before adding the green beans and parmesan, which was about the right consistency for me (leftovers were also good for the next two days).
The salad is rather green and unassuming, but the flavors are brighter and fresher than you'd expect. Don't skip the freshly grated Parmesan, which is sure to get any kale-haters to at least give it a try, right?
Marinated Kale and Green Bean Salad
Raw kale is marinated in an olive oil vinaigrette and then tossed with green beans and fresh parmesan
Recipe Type:
salad, side dish
Ingredients
¼ cup olive oil
2 tbsp fresh lemon juice
1 tbsp honey
½ tsp crushed red pepper flakes
1 large bunch Tuscan kale (also called dinosaur or Lacinato kale), center ribs and stems removed, leaves cut into ½-inch strips
kosher salt and freshly ground black pepper
1 lb green beans, trimmed
¼ cup finely grated Parmesan
Instructions
Combine the oil, lemon juice, honey, and red pepper flakes in a large bowl. Add the kale and toss to coat. Season to taste with salt and pepper. Cover and refrigerate for 1-2 hours or overnight, tossing occasionally.
When ready to serve, cook beans in a large pot of boiling salted water until crisp-tender (about 4 minutes). Drain beans and transfer to a bowl of ice water to stop their cooking. Drain beans and blot with kitchen towels to dry.
Toss beans with kale mixture. Season with salt and pepper before topping with Parmesan.
Notes
from Bon Appetit July 2012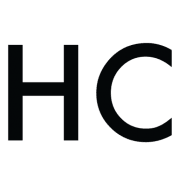 Natalie McLaury
Natalie McLaury is a St Louis based food writer with a passion for real food and experimenting in the kitchen. Her cooking ranges from healthy three course meals to decadent desserts, and she shares many of her food tips and recipes on her successful The Sweets Life blog . As an avid runner and fitness expert, she also gives the occasional tips on how to combine a serious interest in health with a sweet tooth.