PARTNER POST – Join in the celebration of one of the world's oldest grapes with deliciously paired recipes and enter to win a special tasting.
Savory ricotta and pumpkin empanadas have slight maple and bacon hints for a beautiful autumn appetizer that is perfect with a fruit-forward Garnacha wine.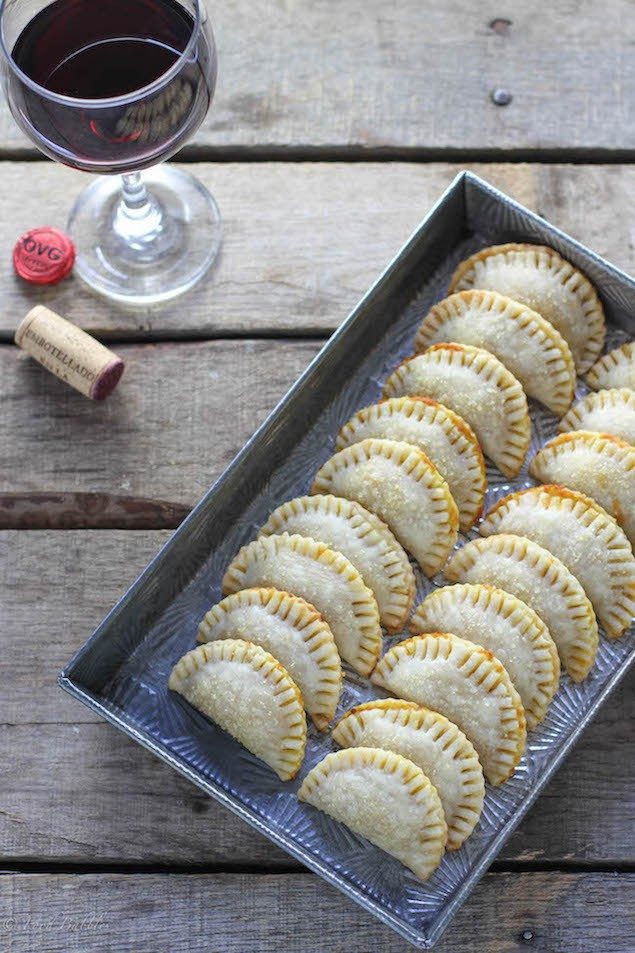 As a food lover, I always enjoy trying new things. I want to sample all that life has to offer.
Not only do I want to sample, I want to share the experience with family and friends. There's nothing better than gathering with a group of people around a spread of finger foods with libations. Food just brings people together. I love to prepare a variety of foods that can easily be eaten while standing and talking, things that can be eaten with your hands or on a small plate.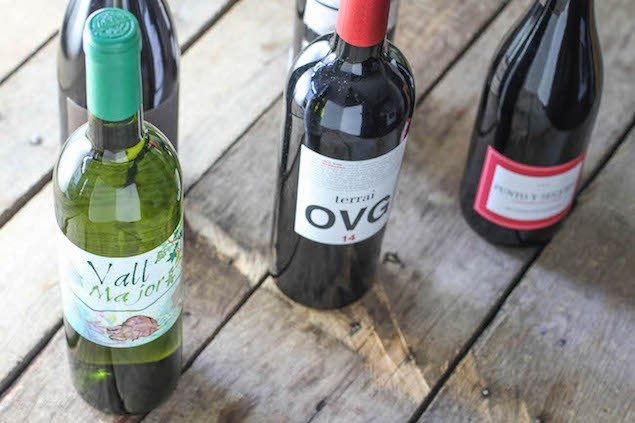 I also like to have a beautiful variety of wines for people to enjoy. The Garnacha varietal is perfect for any celebration. A symbol in Spanish culture, it's meant to be shared. Garnacha is the only grape variety to produce both red and white wines and can range from dry to sweet. White and red wine drinkers alike can enjoy this variety which makes it the perfect wine for a gathering of good friends.
This inexpensive, wonderful Mediterranean varietal is one of the world's oldest and most planted grapes. I'm excited to celebrate by sipping some wine and eating tapas, small plates of food to share. The flavor of Garnacha wines is full bodied with a complex flavor that is fruity with notes of berry and a bit of spice, with cinnamon and peppery notes. This versatile wine is perfect for any season and pairs wonderfully with so many foods.
See Also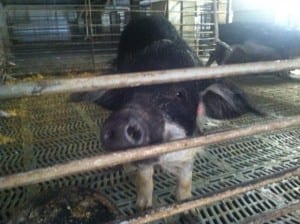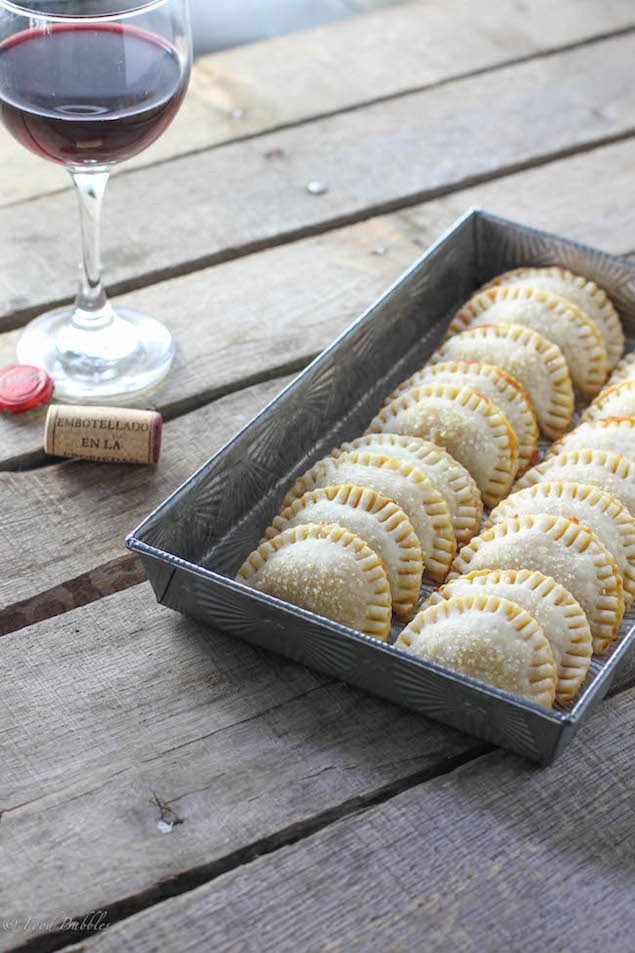 Much like this interesting variety of wine, one of the most interesting pies I've ever tasted was a pumpkin blueberry pie. At first I was skeptical however, after one bite I was pleasantly surprised at the realization that berries and pumpkin go so nicely together. My thoughts turned to that berry pumpkin pie as I thought of what type of recipe to serve with my wines this Garnacha Day.
The berry and spice notes in the Garnacha wine pair well with the pumpkin in these empanadas. Each of the wines from white to red were a beautiful complement to the bites of these little sweet and savory pumpkin empanadas. Inside, gently spiced pumpkin with a touch of maple and smoky bacon come together beautifully. A sip of Garnacha wine is the perfect pairing.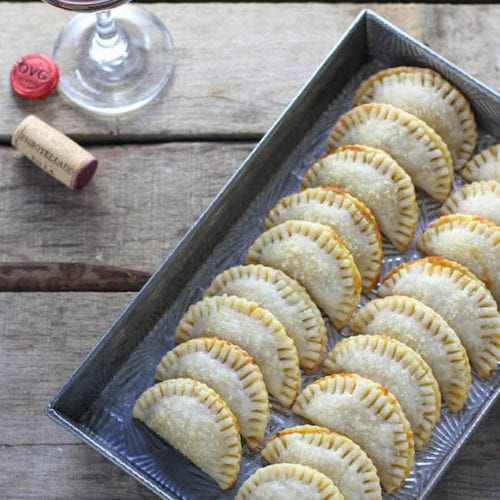 Kate Donahue
Ingredients
4

slices

bacon

cooked crispy and finely chopped

1

15 oz box refrigerated pie crusts

1/2

15 oz can pumpkin puree

1/4

cup

ricotta cheese

1/4

cup

dark brown sugar

1

tablespoon

pure maple syrup

1/4

teaspoon

pumpkin pie spice

1/4

teaspoon

ground cinnamon

1/8

teaspoon

salt

2

tablespoons

coarse sugar crystals

such as Turbinado sugar

1

egg white

1

teaspoon

water
Instructions
Preheat oven to 375 degrees. Line two baking sheets with parchment paper. Set aside.

In a large bowl, mix together pumpkin puree, ricotta cheese, brown sugar, maple syrup, pumpkin pie spice, cinnamon, salt and chopped bacon until well combined.

Unroll refrigerated pie dough and roll out with a floured rolling pin until smooth. Using a 3-inch round cookie or biscuit cutter, cut rounds out of rolled dough. Gather scraps and re-roll, cutting more rounds out of remaining dough. Repeat process with second refrigerated pie crust. This should yield approximately 24-28 rounds.

In a small bowl, whisk together egg white and water. Set aside.

Place a dollop of the pumpkin mixture in the middle of each dough round. Brush the edge of each round with egg wash. Fold over and crimp with a fork to seal. Brush tops of each empanada with egg wash and sprinkle with coarse sugar.

Arrange empanadas on prepared baking sheets. Bake in preheated oven for 20 minutes or until golden brown. Remove from oven and cool on wire cooling rack.
Kate Donahue
Kate is the baker, dessert-maker, photographer, writer and recipe developer behind FoodBabbles.com, a place to find classic treats, savory eats and unique sweets. You'll also find freshly baked breads, savory tarts and more!