Bright and colorful, this Mango-Strawberry Smoothie recipe is delicious any time of the day. The smooth mango and tart strawberry not only compliment each other in color but are the perfect flavor combination.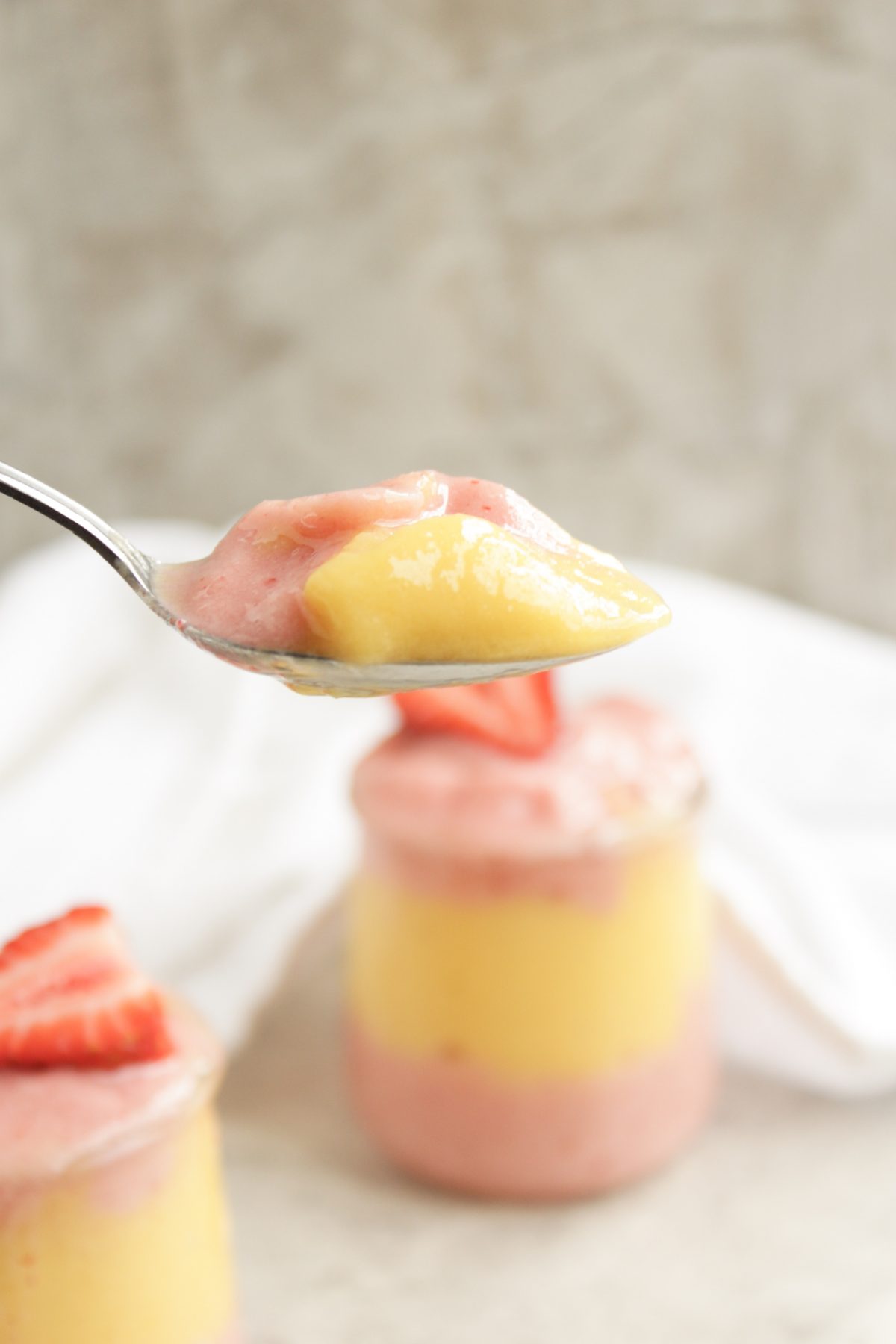 I'm obssessed with mangos and frozen mangoes are a completely new level of amazing. They almost take on the texture of a Starburst candy.
I doubled this recipe and made individual containers to have throughout the week. This was the best idea. Remove from freezer for about 15-30 minutes and enjoy!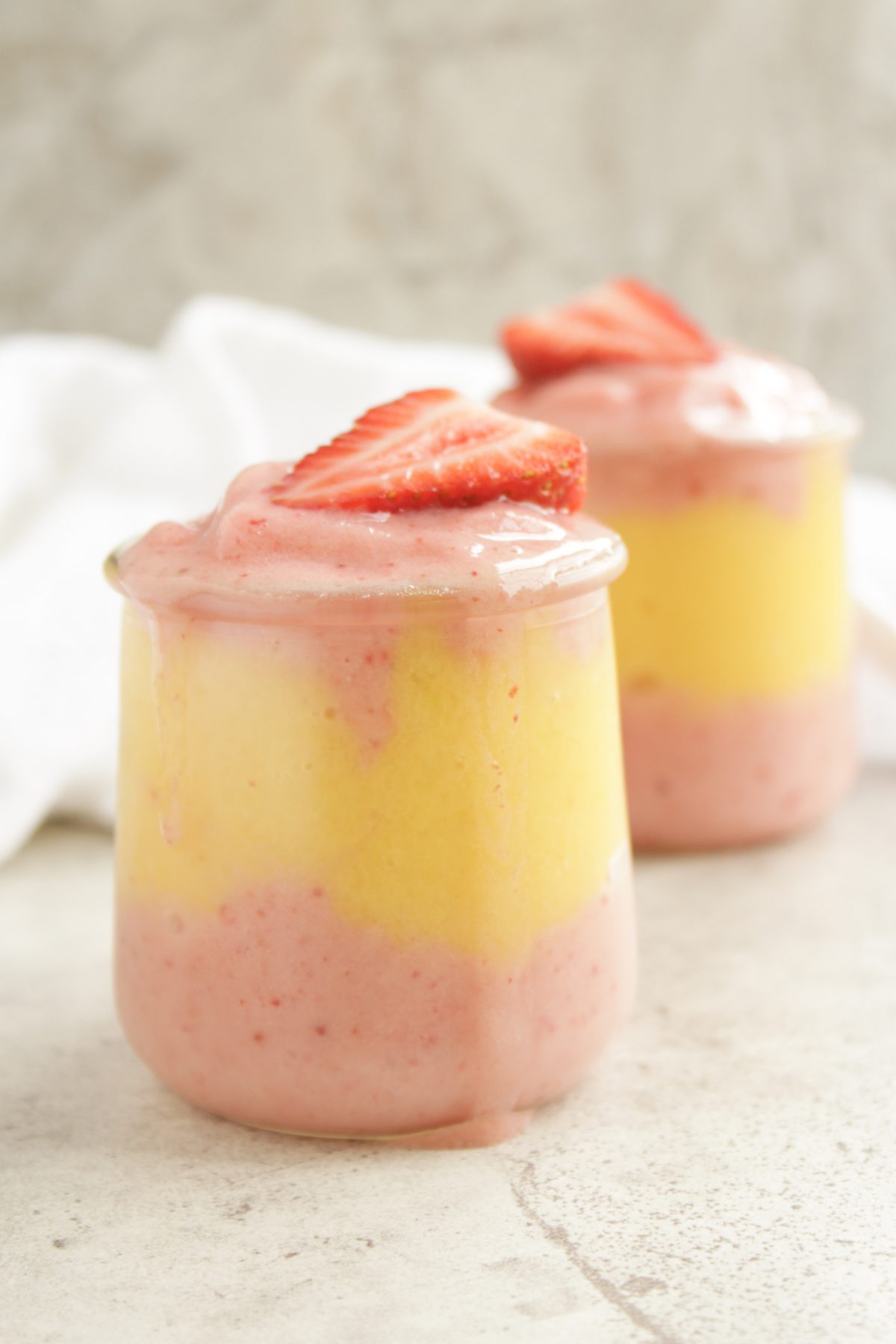 Mango-Strawberry Smoothie
Serves:
2 large smoothies
Ingredients
STRAWBERRY SMOOTHIE
1 cup strawberries, frozen
½ banana, frozen
¾ cup Almond milk
¼ cup orange juice
MANGO SMOOTHIE
1 cup mango
½ banana, frozen
½ cup almond milk
¼ cup orange juice
1 pinch turmeric, for color
Instructions
In blender combine mango smoothie ingredients.
Pour into large bowl or glass and set aside.
In same blender, blend strawberry ingredients.
In four glasses or two large glasses alternate between the strawberry and mango smoothies.
Drink immediately, top with shredded coconut, chia/flax seeds, oats or nuts, if desired.