This popular and easy to make drink is a classic and a staple in Indian restaurant menus.
By Pushpa Kumar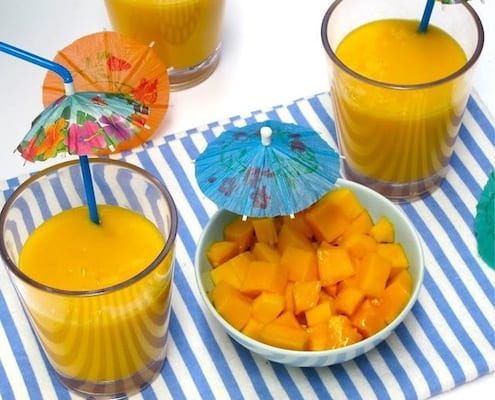 Mango Lassi - Indian Yogurt Drink
This popular and easy to make drink is a classic and a staple in Indian restaurant menus. You can make this delicious mango flavored drink with the freshest ingredients for a casual meal or for a party and watch them disappear in delight.
Ingredients
2 cups cubed ripe mango
¾th cup cream top whole yogurt
½ cup sugar - (+/- as per the sweetness of the mangoes)
Water
Instructions
In a blender add cubed ripe mangoes,yogurt and sugar to make a puree adding enough water to thin it out a bit.