Create the simple Middle Eastern cheese and then flavor with fun spices to create a unique appetizer.
By Rebecca Thexton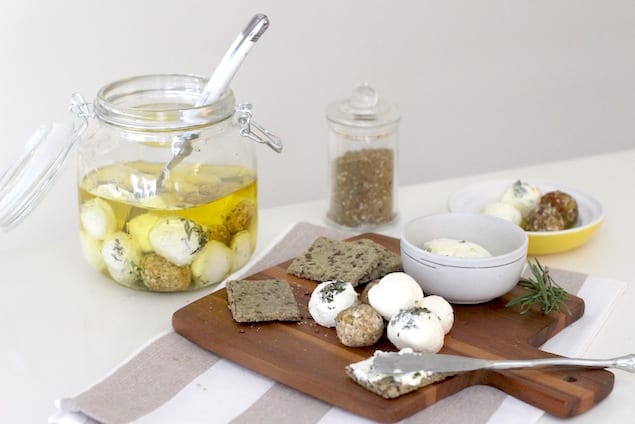 Labneh is a Middle Eastern cheese made from strained yoghurt. It's a simple as straining the yoghurt it in the fridge for up to 72 hours. The whey is effectively strained away. It's easily customizable, I added a dukkah, an herb blend, coating to some and marinated the rest in olive oil and herbs.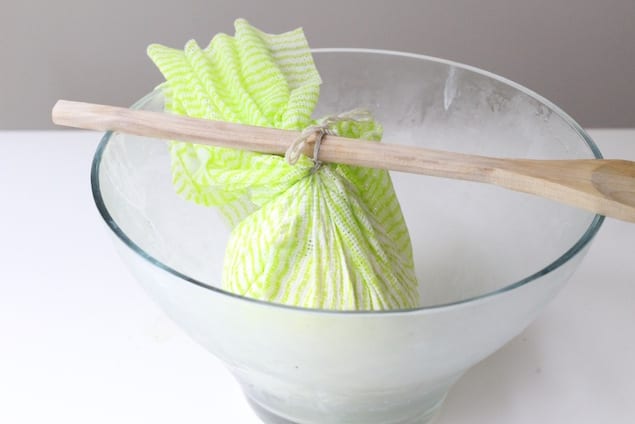 The yoghurt can strain for a minimum of 4-5 hours which will achieve a creamy type spread, or up to 72 hours in which the labneh is very thick, dense, virtually dry and has a slightly sour taste. I strained mine for about 50 hours and it was perfect.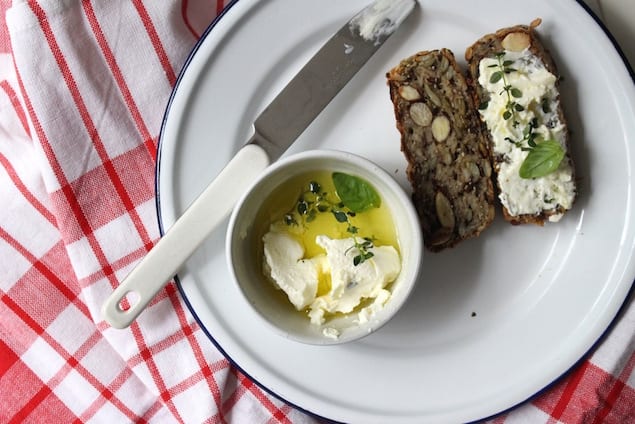 It's an impressive party nibble and is damn delicious on toast, crackers, a falafel salad, sandwiches and so on. Next time you want to create something slightly different that you can add your own flavour-spin to, give labneh a chance.
Print
How to Make Labneh: Yogurt Cheese
---
Author:

Rebecca Thexton

Yield:

4

servings

1

x
Description
Create the simple Middle Eastern cheese and then flavor with fun spices to create a unique appetizer. This is 3 styles of labneh, plain, dukkah coated and herby. Adapted from from The New Feast
---
For the labneh
1

kg (2.2 pounds) greek style yoghurt

1

small garlic clove, minced finely

1

tea spoon salt

1

cheese cloth, muslin, clean tea towel or

2

chux wipes
some string + wooden spoon
For the marinades (optional)
dukkah for rolling
fresh finely chopped rosemary
lemonthyme
olive oil
---
Instructions
Mix the minced garlic clove and salt into the yoghurt.
Scrape the yoghurt into the tea towel/muslin/cloth.
Tie the 4 corners together to form a hanging bag.
Twist the cloth firmly and tie with string (pictured in post).
Hang the ball from a wooden spoon and hang over a deep set bowl or strainer ensuring the ball doesn't touch the bottom.
Allow it to drain for 4 hours to 72 in the fridge.
Once desired consistency is achieved, cut tie and open cloth.
With oiled hands, pinch coin sized pieces of labneh and gently roll into a ball.
Coat in herbs/spices or marinade in olive oil. Labneh can hold in olive oil for up to 4 weeks in he fridge.
Notes
For a consistency of a thick spread, similar to creme fraiche strain for 4-6 hours.
For a consistency of cream cheese/philadelphia strain for 24-48 hours.
I strained mine for 50-52 hours and they were firm enough to roll into spreadable balls.
For sweet labneh, no garlic but stick to same process. Drizzle with honey and a little pinch of cinnamon.
Category:

Side, appetizer

Cuisine:

Middle Eastern
Rebecca Thexton
Hi! I'm Bec, I live in Melbourne, Australia. I'm obsessed with breakfast foods. I love to cook for people I care about. I am business minded but have a creative heart. My blog, Dancing Through Sunday is about enjoying the little things in life, like a Sunday brunch.