How to Make Homemade Ghee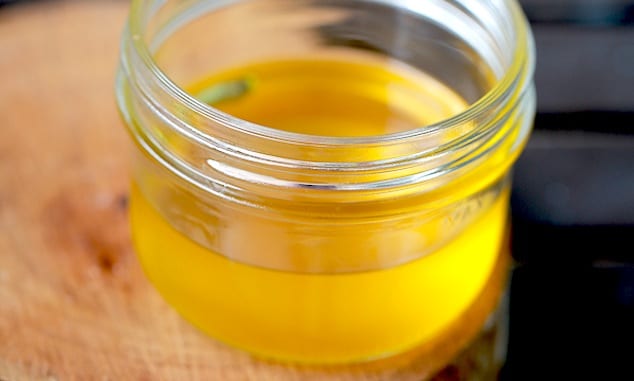 Ghee butter can be used in a variety of savory dishes as well as traditional Indian and Pakistani desserts. The curry leaves add a nutty flavor and an alluring aroma.
By Jehanne Ali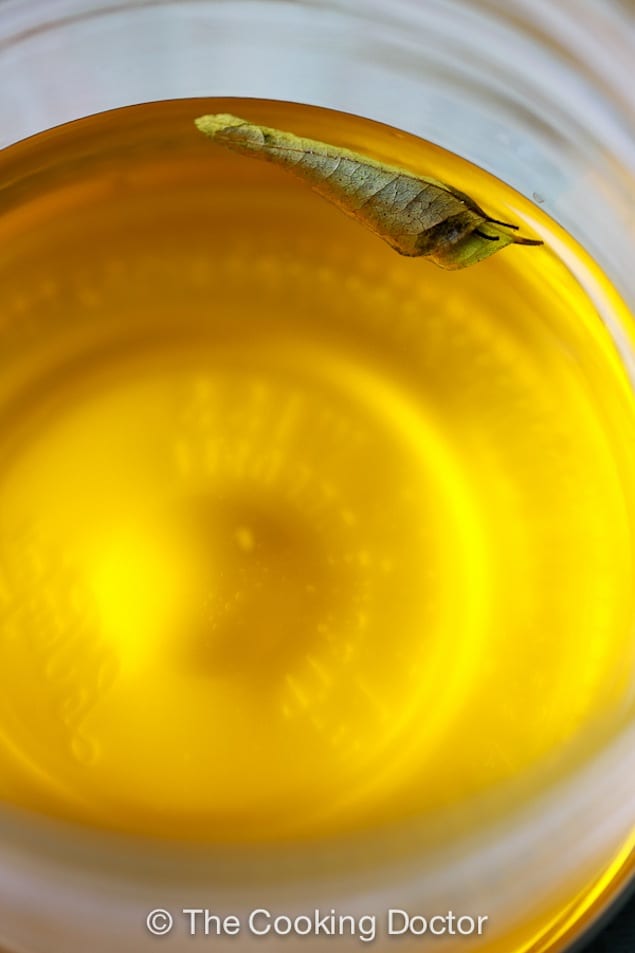 One weekend I relived the memory of yesteryears and made some ghee, clarified butter so famously used in Indian and Pakistani cuisines. Nothing fancy, but the smell of butter slowly melting in the pan left me standing and reminisced about those sweets. The ghee laden chicken biryani. The small garden where I would sit and enjoy my food, uninterrupted, amongst all the buzz surrounding me. The taste and smell which connect, despite cuisines and countries. The homemade ghee was used sparingly, due to obvious health reasons. I use it for special occassion, for chicken biryani which tastes almost as good as what I had in that shop.

How to Make Homemade Ghee
Ghee butter can be used in a variety of savory dishes as well as traditional Indian and Pakistani desserts. The curry leaves add a nutty flavor and an alluring aroma. Homemade ghee ( clarified butter) is very easy to make and all you need is a good pan. The ghee keeps well for up to 2 weeks at room temperature, or up to a month in the fridge.
Ingredients
250g unsalted butter
a pinch of salt
few sprigs curry leaves
Instructions
In a pan, melt the butter on low heat.
Skim off the foam on top, and discard.
The remaining melted butter will be very clear, like golden liquid.
Pour the ghee in a jar, add pinch of salt.
Add curry leaves ( optional ) for added aroma.
Jehanne Ali
Jehanne is an enthusiastic baker, food blogger, mother and wife all in one. She swaps her scalpel from her day job as a doctor to kitchen utensils in the evening and creates magical treatment of healthy treats for her family, which she shares in her blog, The Cooking Doctor. She is a firm advocate of healthy eating and always believes that honest and healthy food will steer you clear from the doctors.