Learn how to make your own stocks and broths at home to save money and create a better base for your cooking. Plus, check out the recipe for a Peruvian lime and chile broth that is perfect with summer corn.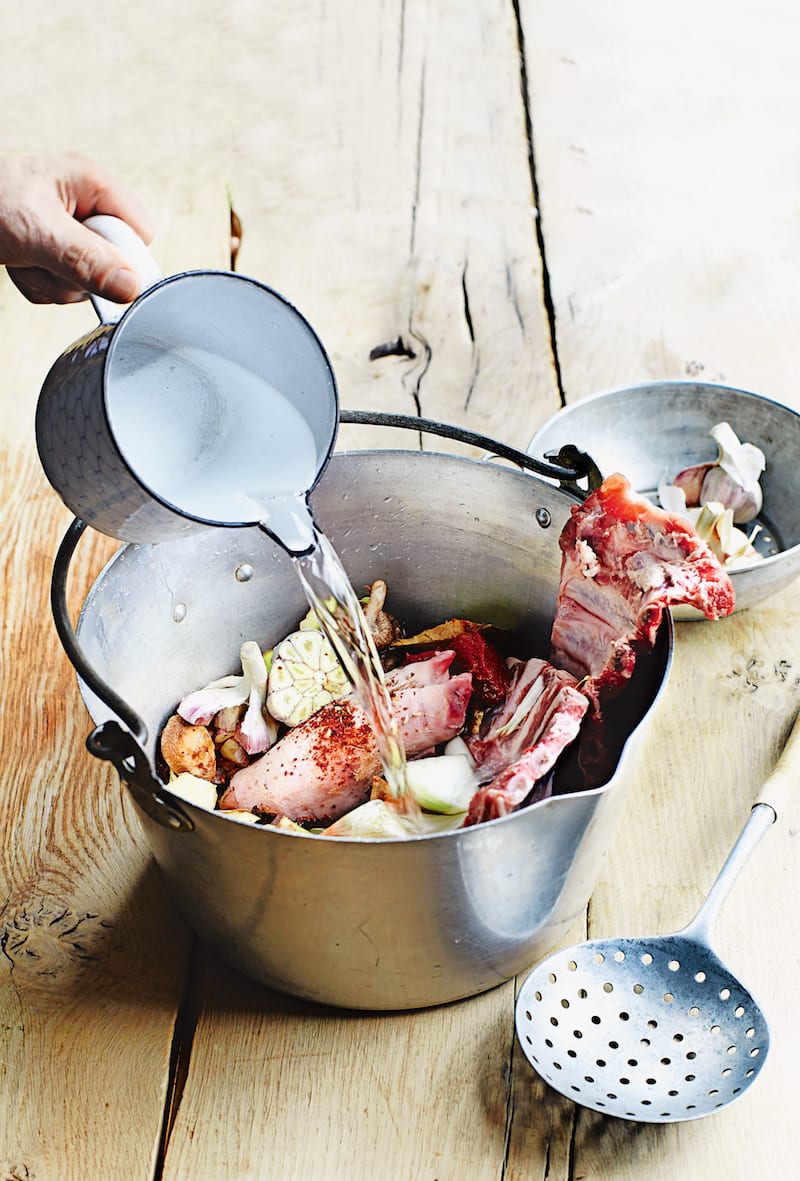 Forget juice cleanses and let's get on board with the healing powers of bone broths. Thanks to Nick Sander, home cooks who are curious about the health benefits or not now have a comprehensive guide to easily making all stocks and broths in their own kitchen. His cookbook, The Magic of Broth: 60 Great Recipes for Healing Broths and Stocks, and How to Make Them, lays how to to cheaply create the cooking staple without too much added sodium or fats.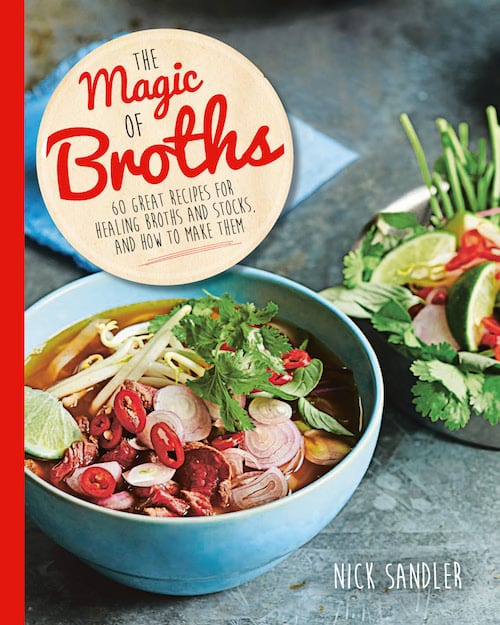 Featuring the basic stock formulas as well as recipes for meat and vegetables soups, this book is a must-have for cooks that love to make their own pantry staples or the biggest soup fans.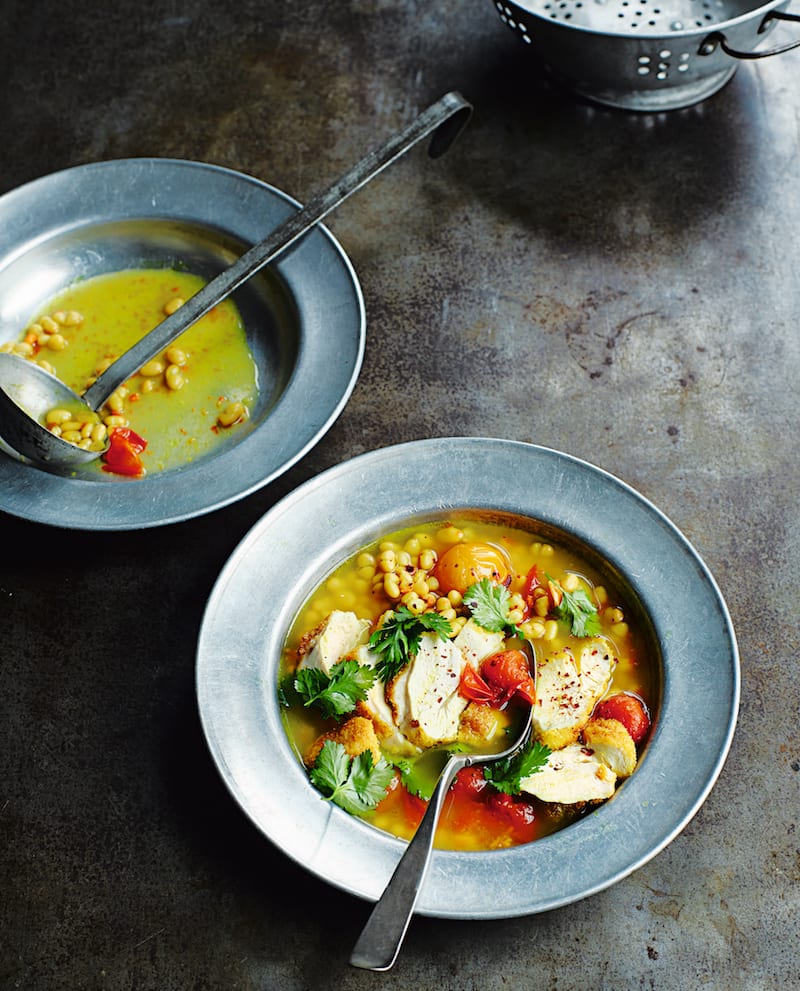 Check out the recipe below for a Peruvian Lime and Chile Broth from the book:

The Magic of Broths: Peruvian Lime and Chile Broth
A white bean broth flavored with yellow chiles, fresh turmeric, and tomato, soured with lime juice, and topped with crispy polenta-coated chicken breast.
Ingredients
11/4 cups yellow cherry tomatoes, cut in half
11/4 cups red cherry tomatoes, cut in half
Salt
Olive oil
4 cups chicken stock (see page 52)
A small piece (approx. ½ ounce) of fresh turmeric, peeled and finely chopped (wear gloves while doing this to avoid the realistic nicotine stains)
¼ teaspoon aji amarillo powder (Peruvian yellow chile), if available, or use 1 teaspoon finely chopped fresh hot red chile
Juice of 1 lime
1 (14-ounce) can small white beans, drained (cannellini are perfect)
2 teaspoons turmeric powder
1 tablespoon polenta
4 skinless chicken breasts
2 tablespoons vegetable oil
A small bunch of fresh cilantro, leaves plucked from stalks, to garnish
Instructions
Preheat the oven to 350°F.
Place the tomatoes on a baking dish, season with salt and olive oil, and roast in the oven for 30 minutes. Heat the stock. Add the tomatoes, turmeric, aji` amarillo, lime juice, beans, and a touch of salt, if needed. Simmer for 3 to 5 minutes.
Meanwhile, mix together the turmeric powder, polenta, and 1 teaspoon of salt. Use the mixture to coat the chicken breasts.
Heat a nonstick frying pan and add the vegetable oil. Cook the chicken breasts over medium heat for 8 minutes on each side until golden brown and cooked through. Pour the broth into a serving dish and slice the chicken breasts on top. Garnish with the cilantro.