Cooking en papillote may sound fancy because it is in French, but really it just makes for easier, flavorful cooking with little clean up. Try this citrus seafood cooked with herbs.
By Tami Ganeles Weiser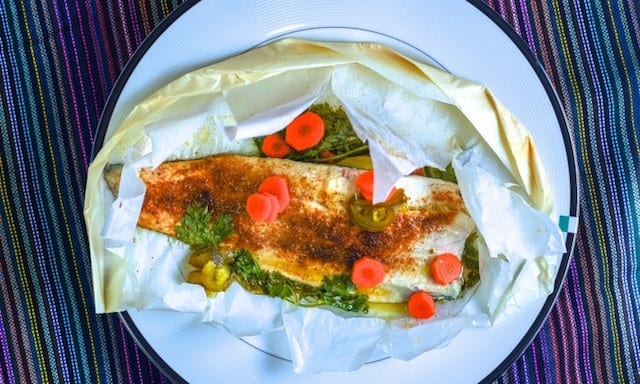 Parchment cookery—cooking en papillote—is part of the French culinary repertory, and although it sounds fancy-pantsy, but nothing could be simpler. Or healthier. It's steaming your food in a packet full of aromatic herbs and spices.

Lime Trout Cooked in Parchment Paper
Tami Ganeles Weiser
Cooking en papillote may sound fancy because it is in French, but really it just makes for easier, flavorful cooking with little clean up. Try this citrus seafood cooked with herbs.
Ingredients
2

teaspoons

ground cumin

2

teaspoons

guajillo chili powder

1½

teaspoons

kosher salt

1

bunch fresh cilantro

1

cup

good-quality canned

diced tomatoes, drained, San Marzano preferred

2

cloves

garlic

peeled, halved, and grated, any green centers discarded

2

large or 3 medium limes

washed well and cut into ?-inch rounds

4

trout fillets

cleaned and boned (see Notes), or 4 small mild, white fish fillets (about 2 pounds total)
For Serving:
1

tablespoon

pumpkin seed oil

or any nut oil you prefer

1

teaspoon

chopped pickled jalapeños

or more to taste

1

teaspoon

chopped pickled carrots

or more to taste
Instructions
Preheat the oven to 450°F. Line 2 rimmed baking sheets with foil.

Mix the cumin, chili powder and salt together and set aside.

Layer 4 (11-by-17-inch) pieces of parchment paper, fold them in half and, starting from the fold and working outward, cut out half an oval; then unfold the parchment to reveal 4 full ovals. Place 1 parchment oval on a work surface and arrange a fourth of the cilantro sprigs on one side, leaving the other half bare. Top with ¼ cup of the tomatoes and about ½ clove grated garlic. Arrange 4 to 5 lime slices on top. Place the trout fillet on top of the lime and sprinkle each with one-fourth of the spice mixture.

Fold the unfilled half of the parchment over the fish to make a half-oval, and seal the edge by tucking and rolling (or bending) it inward to make a package (like a calzone). Repeat the the remaining parchment and ingredients.

When all of the parchment packages have been filled and sealed, place them on the prepared baking sheets. Roast for 10 to 12 minutes, until the parchment packages have puffed and browned slightly.

Cut open the packages, working carefully so that you avoid any escaping steam. Drizzle each with oil and serve immediately with the diced pickled vegetables.
Notes
To remove pin bones from a fillet of fish such as trout, salmon or arctic char, place the fillet on a work surface. Run your finger along the the top (not the underbelly or the tail) and you will feel the tiny bones, no bigger than a pin. With fish tweezers or tongs, grasp one pin bone firmly and pull toward the head end of the fish; don't pull toward the tail because the bones don't face that way and they will snap in half. Gently but firmly pull out the bones one by one. If one does happen to snap, feel for the piece you left behind and with your finger and pull it out.
It used to be exotic, but you can buy parchment paper in most supermarkets, either on a roll or in sheets. (If you buy sheets, use the 11- by 17-inch, so you'll have room to cut the ovals. In a pinch, you can use aluminum foil packets, but some folks' taste buds aren't fond of citrus cooked in aluminum foil.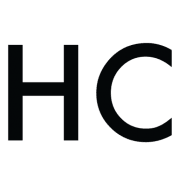 Tami Ganeles Weiser
I am Tami Weiser—food writer, food anthropologist, and culinary professional. Join me in finding a genuine expression of your heritage through food, incorporating who you were, who you are and who you want to be. At theweiserkitchen.com I offer original, globally-inspired, seasonal, kosher-style recipes, culture and history made relevant and a dollop of kitchen wisdom to take you and your cooking from good to great.