A lime and chilli spiked Asian style beef hash recipe that delivers layer after layer of flavour.
By Kate Olsson
Lime and Coriander Sticky Beef Hash with Sunny Side Egg
A lime and chilli spiked Asian style beef hash recipe that delivers layer after layer of flavour. Thin strips of fillet steak are wok-tossed in a marinade of soy, mirin, tomato chutney, chilli, and coriander. Crunchy green broccolini and spring onions add colour and texture, and a perfectly sunny-side-up egg nestled on top finishes things off nicely. Served with a sprinkling of fried shallots, black sesame seeds, and a drizzle of lime juice – this is a great quick, healthy, and satisfying cold-weather dish.
Ingredients
350g fillet steaks
Juice of 1 lime
2 tbsp soy sauce – or tamari
2 tbsp mirin
Rice bran oil
1 tbsp tomato chutney – or tomato sauce
4 coriander roots, roughly chopped
1 large red chilli, sliced
1 bunch broccolini, sliced into 2cm pieces
3 spring onions, sliced into 2cm batons
2 free range, organic eggs
Black sesame seeds, for garnish
Fried shallots, for garnish
Instructions
Slice beef into thin strips – roughly ½cm in thickness.
In a bowl, mix together the tomato chutney (or tomato sauce), soy and mirin. Set aside.
Heat a wok over high heat and add a splash of rice bran oil.
Add the coriander roots and chilli and cook for a few moments until fragrant.
Add the beef – be careful not to overcrowd the wok or the beef will stew. If you have too much meat for the wok, cook the beef in batches.
Once the beef has begun to brown, add in the chopped broccolini and spring onions. Toss and cook for a few minutes.
Meanwhile, heat the a little oil in a frying pan over a medium heat. Crack in the eggs and cook for 4-5 minutes, until the whites are set and the yolks are hot but runny.
To serve, divide the beef and broccolini between two plates and top with an egg.
Sprinkle with some flaky sea salt, some black sesame seeds and generous amount of crispy fried shallots.
Squeeze over some fresh lime juice and extra chilli for an extra kick!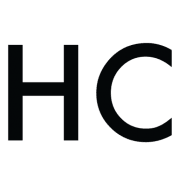 Kate Olsson
Kate Olsson is a writer, stylist and photographer specialising in food and lifestyle subjects. She has lived and worked in Sydney, London, Beijing and Hong Kong and is now based in Australia's food and culture capital, Melbourne. She is the creator of food blog Finger, Fork & Knife which focuses on natural, wholefoods and ingredients, health and well being.