Smooth, creamy no-bake cheesecake bursting with fresh lemon on a buttery biscuit base. You won't believe how quick and easy these bars are to whip up!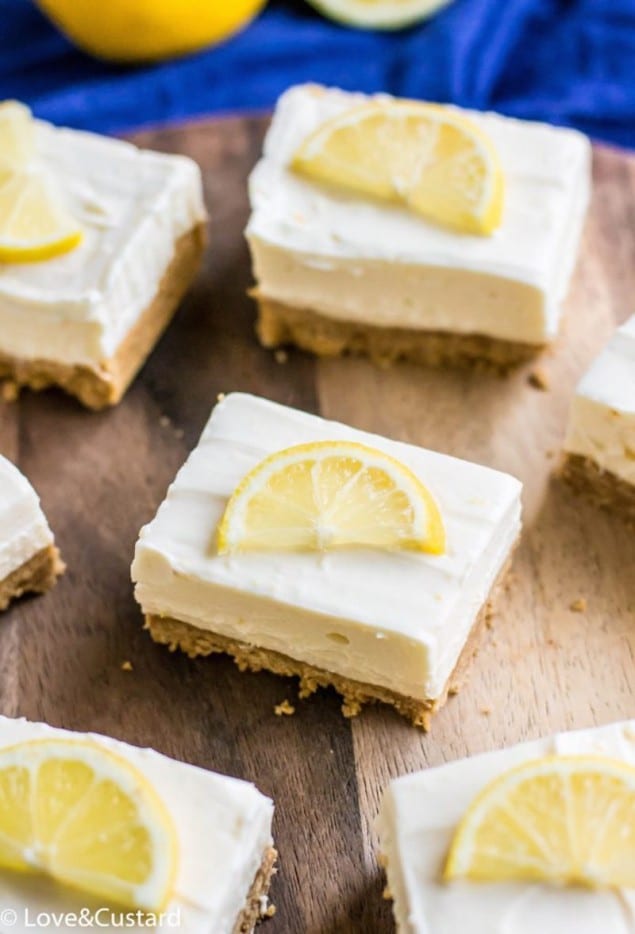 It's May and frankly there's no better time to drool over lemon cheesecake, or at least pictures of them until you bake them up yourself. May means it's OK to gorge ourselves on citrus and fruit desserts and call it fresh and healthy.
Did I mention that these cheesecake bars are no-bake and so quick and easy to whip up? No? Well, I'm tellin' ya now. They're just incredible! You mix up the biscuit base, press it into your cake tin, stir together the ingredients for the filling (a lot of cream cheese and mascarpone!), then scrape onto the base and chill for a few hours. Done! How easy was that?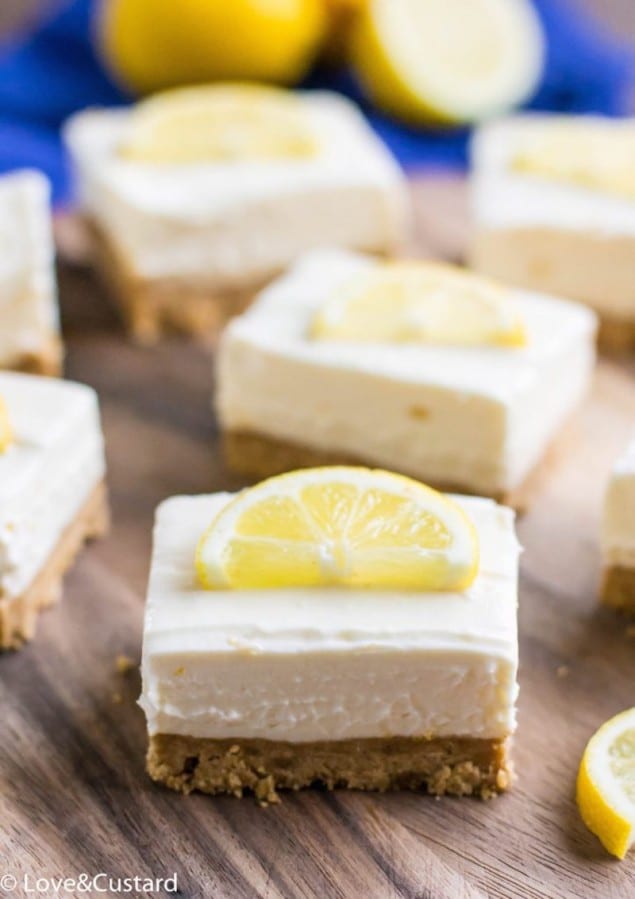 When I started looking into creating this dessert, it struck me that the usual way of lemon-ifying a dessert (it's a word and I'm sticking to it!) by adding zest and juice to the mixture would cause problems when the mixture in question is meant to be no bake. Adding liquid to the mixture would only make it runny and less likely to set. Thankfully, this thought process occurred during a particularly weird week when I had made 4 separate portions of lime curd. It hit me as I was whisking away thickening up the latest batch that lemon curd would be perfect for this. It would give me a big zesty lemon kick and its thick, creamy consistency would prevent the cheesecake from turning into a runny mess.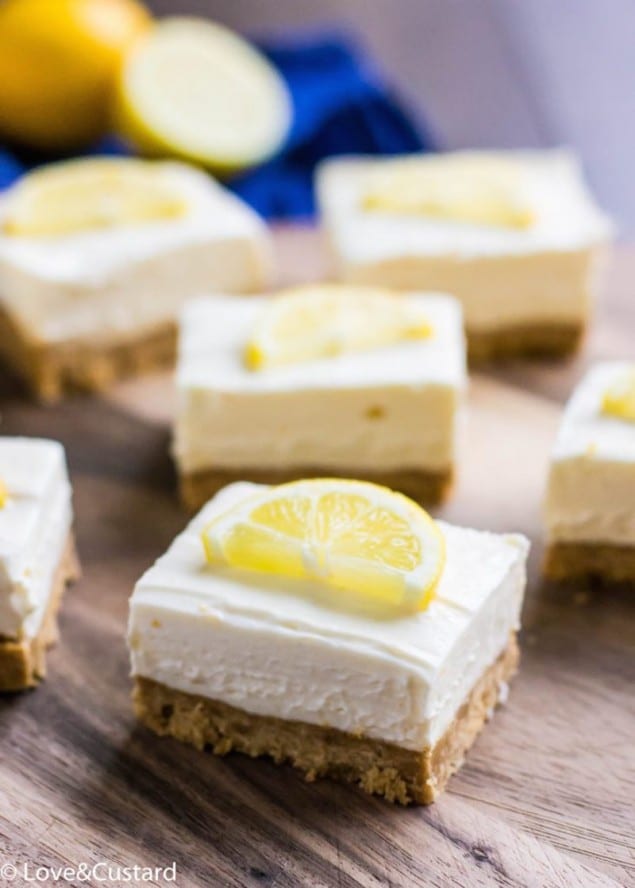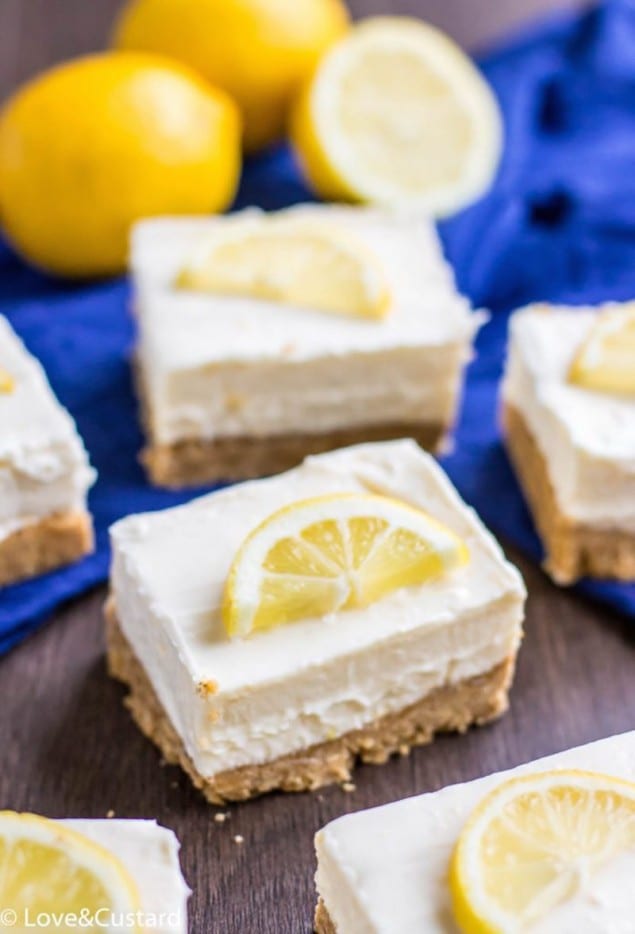 See Also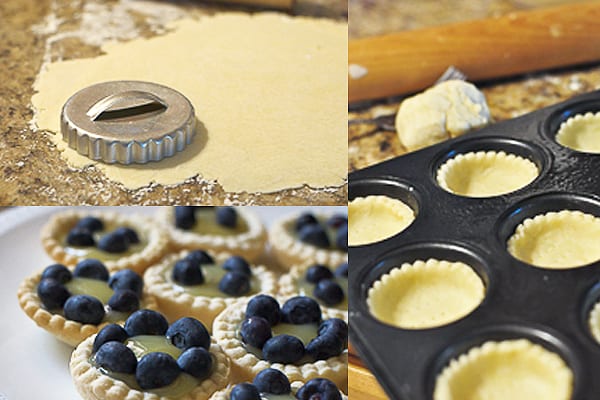 For the freshest, most zesty flavour, I really do recommend that you make your own lemon curd. It's so quick and easy, takes about 10-12 minutes and taste like a walk on the sun. However, if you're up against time constraints or just don't want the hassle, which is fair enough, then shop bought curd will work (almost) as well.
The cheesecake is bursting with lemon flavor, thick, creamy and perfect on the buttery base. My favorite part is that they taste almost like baked cheesecake thanks to the mascarpone that lends them a more 'set' texture, until the typical moussey taste of most no-bake cheesecakes. I guess it depends on what you like, but for me the creaminess of baked cheesecake always wins hands down. All the creaminess for almost none of the effort with these bars.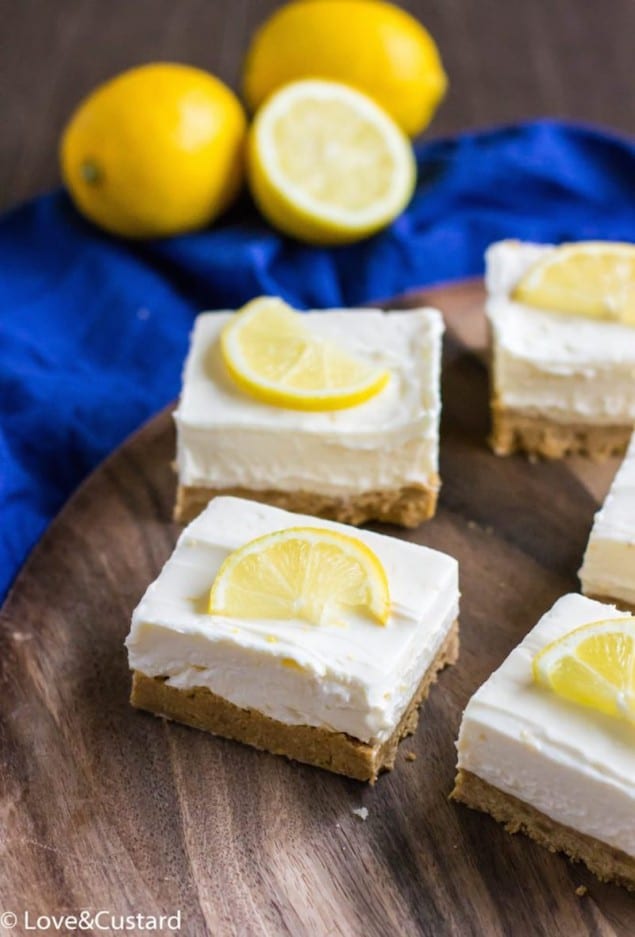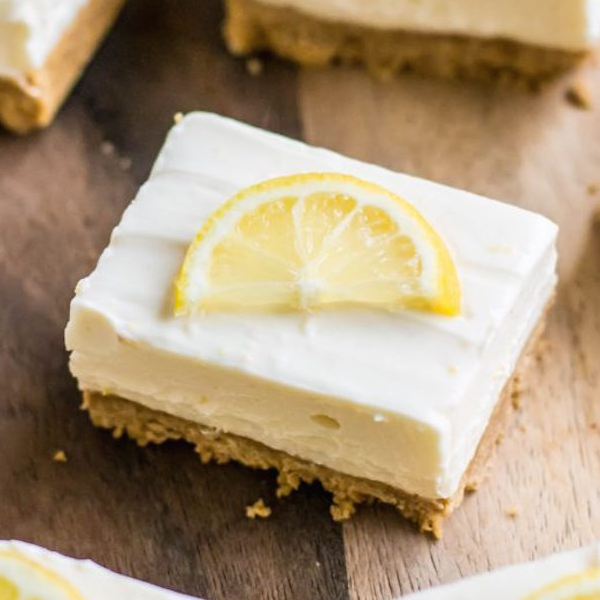 Erica Benjamin
Ingredients
For the Lemon Curd (Optional):
2

large lemons

zest and juice

100

g

caster sugar

50

g

unsalted butter

cut into 1cm cubes

2

large eggs
For the Biscuit Base:
320

g

digestive biscuits**7

130

g

unsalted butter

melted
For the Filling:
225

g

cream cheese

450

g

mascarpone cheese

90

g

icing sugar

2

tbsp

double cream

1

tsp

vanilla extract

200

g

lemon curd

see above
Instructions
If you're making your own lemon curd, put the lemon zest and juice, sugar and cubed butter into a medium heatproof bowl. Place this onto a pan of simmering water, making sure the water doesn't touch the bottom of the bowl. Heat gently, stirring the mixture until the butter has melted. Whisk the eggs and add them to the lemon mixture, stirring until smooth. Allow the mixture to cook for 6-7 minutes, stirring occasionally, until the curd is smooth, creamy and thickened enough to coat the back of a wooden spoon. Take the bowl off the heat and allow the curd to cool completely. You can pop it in the fridge to speed this up.

Prepare a 20cm square cake tin by lining with baking paper or aluminium foil, leaving the paper overhanging at the edges to make it easier to remove later.

To make the base, put the digestive biscuits into a food processor and blitz until finely crushed. Pour them into a large bowl and add the melted butter and stir until the crumbs are evenly moistened. Scoop the crumbs into your cake tin and press it firmly into the base using your fingers. Place in the fridge to firm up while you make the filling.

In a large bowl, beat together the mascarpone and cream cheese with a wooden spoon until smooth and well combined. Add in the icing sugar, double cream and vanilla extract and beat again until smooth.

Stir in the cooled lemon curd until smooth and well combined.

Spoon the mixture into your prepared tin and smooth the top with a spatula.

Place in the fridge to chill for 5-6 hours, or preferably overnight.

To serve, allow the cheesecake to come to room temperature for 10 minutes. Carefully lift it out by pulling on the overhanging baking paper at the sides and cut into 12 bars or 16 squares.

The cheesecake will keep refrigerated for up to 3 days.
Notes
* If you're not feeling up to making your own, just substitute with 200g shop bought lemon curd.
** Or graham crackers.