These ladoos are prepared majorly in most of the South Indian homes during festivals and puja's.
By Anamika Sharma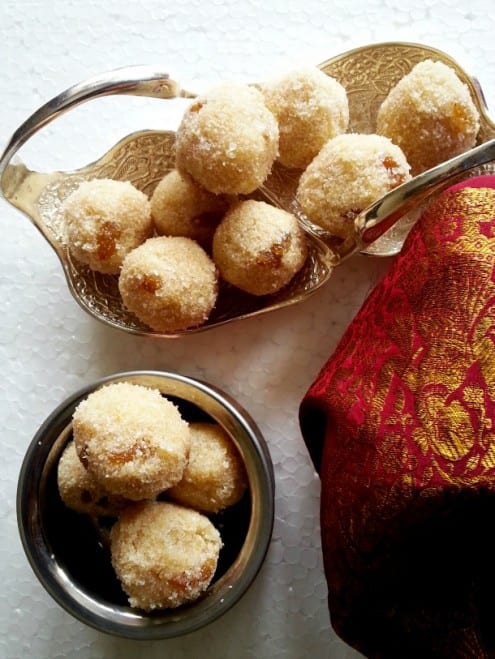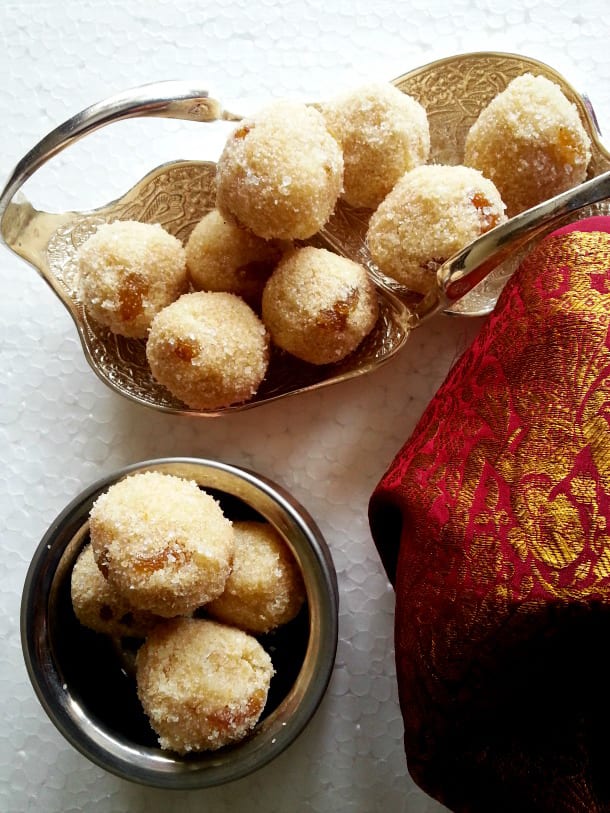 Ladoo: Sweet Semolina Balls
These ladoos are prepared majorly in most of the South Indian homes during festivals and puja's.
Ingredients
Semolina / Suji / Sooji - 1 cup
Sugar - 1 cup
Powdered dry coconut - ½ cup
Raisins and Cashews – handful
Milk - ¼ cup approx or as required
Cardamom Pods: 2-4
Ghee - 2 - 3 tablespoons
Instructions
Heat ghee in a heavy bottomed frying pan and fry the cashews until light brown color. After that just add in the raisins and fry until it becomes little fluffy. Take them out of the ghee and set aside.
Now grind the sugar and cardamom seeds into a powder and set aside. I normally keep this mixture ready all the time as it comes handy to be used in any kind of Indian Sweets.
In the same pan, add the semolina / Suji / Sooji and fry continuously on a medium flame till it changes its color to light golden and you smell a nice aroma of cooked Semolina. Keep stirring to avoid Semolina to burn.
After you feel semolina has reached the desired color then add in the rest of the ingredients like powdered sugar, coconut and both raisins and cashews. Mix well.
Now sprinkle the milk over the semolina mixture and mix it well, adding milk helps in binding the ladoos well. Do not over pour the milk else the mixture will become liquid types and loose, which won't bind into ladoos easily. In this step use your approximation too.
After the mixture is little cool and at the same time warm enough to handle, take a little portion of it and roll into small balls to form the Ladoos.
Store these in an air tight container for 3-4 days.