It's the last official cook out of summer. Don't worry, we can keep going strong until mid-September, but it is the last three-day weekend, so let's do it up right. Check out these tips from Chef Craig Schauffel and Chef Christopher M. Wilmoth for a successful grilled meal.
Chef Craig Schauffel is one of the talented culinary minds behind Three Bridges, the brand that makes clean eating a breeze. Hint: Their dishes would be perfect Labor Day weekend sides Chef Craig has graced us with his top grilling tips that will help make your meal a success, especially when you're cooking for a crowd.
Chef Christopher M. Wilmoth is the corporate chef for Lee Kum Kee. You can bet his tips are going to up your BBQ flavors with umami and spice.
Chef Craig: Control the heat on a BBQ
When grilling make sure you spread the charcoal in an even layer and leave 1/3 of the grill surface with no charcoal below so you have a place to move the burger patties (or any meat or vegetable) if they start to flare up or start to get too dark. This gives you the ability to control the cooking and the burger temperature. You can add charcoal as needed, a little at a time to keep the heat constant over time if you have a big gathering.
Chef Christopher: Mix up your marinades
If you're looking for elevated flavor, adding fermented items like Black Pepper Sauce or Oyster Sauce to any beef or pork marinade will amplify your traditional grilling fare. These sauces are great swaps for salt rubs, and the rich flavors will pair well with the smoky notes you get from a charcoal grill. It's also best to keep your marinades simple—just mix either sauce with a little bit of lemon and lime for added acidy, or combine with a splash of red wine and a fair amount of garlic.
Chef Craig: Use a Charcoal Chimney
Always use a charcoal chimney to start a BBQ as the liquid fire starters add a bad taste to the charcoal and can be dangerous. Charcoal chimneys also work quicker and are more uniform. Plus you can measure the charcoal and only use what you need; if grilling for 2-4 people you only have to fill the charcoal chimney half way as that will be enough to prepare all the food on the grill.
Chef Christopher: Craft some cocktails
Beer is often expected at backyard BBQ's so try something different and serve up refreshing cocktails instead such as margaritas or spiked punch. If you really want to wow your guests, serve this unique spicy Srirachalada. Sriracha adds a powerful punch of flavor, even when using just a small amount.
Chef Craig: Never over-crowd the surface of the grill
It's too hard to control the temperature of the burger and achieve the best results, it will also prevent flare up and burning and give you time to enjoy your company while grilling.
Chef Christopher: Turn up the heat
Hot sauce and spicy foods continue to be a trend, so please your guests' pallets by swapping out basic condiments for ones with added heat, such as Sriracha Mayo. For an extra kick, serve Chiu Chow Chili Oil (a chili and garlic blend) as a dipping sauce. This under the radar sauce is great for French fries, onion rings, veggies and more.
Chef Craig: Always make sure the grill is clean!
Use a wire brush and oiled the grill grates weill with a rag that is dipped in oil. You need to do this in between every batch of burgers so that they don't pick up any burnt flavors from the food that was stuck on the grill prior to adding any fresh uncooked burger patties.
See Also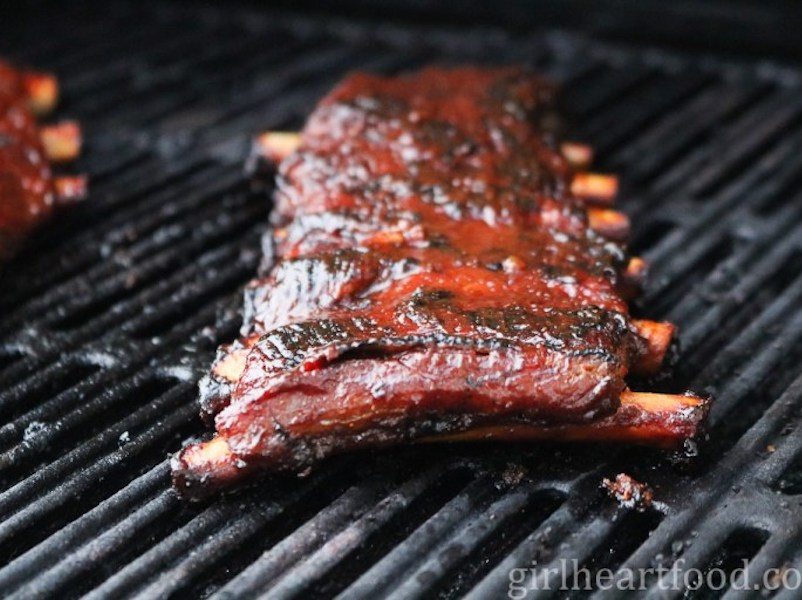 Chef Christopher: Switch up your salad dressings
Salads are a common side dish to any BBQ and they're almost always served with the standard balsamic vinaigrette, ranch or Italian dressing. Switch it up for a change and whip up a tangy Thai Sweet Chili Dressing instead. Simply mix 2 cups Thai Sweet Chili Sauce, ½ cup rice vinegar, ¼ cup sesame oil, and ½ cup Canola Oil. Sesame oil has tons of health benefits and using Thai Sweet Chili Sauce will provide rich flavor and aroma.
Chef Craig: On hamburger patties
Grinding your own cuts of beef can lead to more flavorful hamburgers. You can choose special "call out" burger meat like short rib meat, brisket, ribeye to create a unique beef patty. Or try lamb for a unique twist. Plus you can grind in inclusions bacon, foie gras, caramelized onions or grilled mushrooms. Or fold in chunks of sharp cheddar, smoked gouda or burrata cheese!
Chef Craig:Don't forget to season the buns
It's a must to season the burger patties well with Kosher or Sea salt and fresh cracked black pepper prior to coating with oil and placing on the grill. And, it's always nice to coat the burger buns too with a little oil and salt and pepper and grill them for an added textural crunch and flavor kick!
Chef Craig: Burger topping tips
Instead of Ketchup or Mayo try using a creamy Greek yogurt that is seasoned with your favorite spices, sauces or chilies. You can add a twist and lightness to the American classic; try mixing our Three Bridges Pesto in the yogurt with sundried tomatoes, or our Three Bridges Heirloom Marinara with your favorite chili pepper for an Arrabiatta kick!
Chef Christopher: Throw your desserts on the grill
Get the most out of your barbecue this season and toss your favorite seasonal fruits – from peaches to cantaloupe – on the grill for a delicious and simple summer dessert. Try basting the fruit with Plum Sauce for added caramelized flavor, and serve with vanilla ice cream.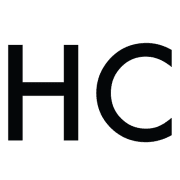 Honest Cooking
The Honest Cooking editorial team handpicks inspiring culinary stories to share with you that we think are beautiful. We strive to create an inspiring place for culinary exploration, salivating recipes, interesting personalities and stories.