Have one of Korea's national dishes for dinner tonight. Savory, sweet, and a little garlicky, the bulgogi bowl is easy to make and great with your meat of choice.
By Serge Lescouarnec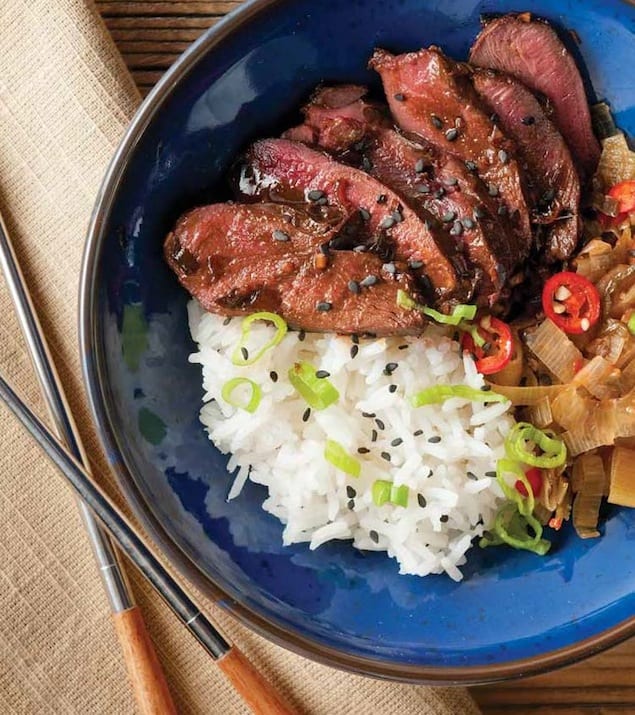 Reprinted with permission from Duck, Duck, Goose by Hank Shaw, copyright (c) 2013. Published by Ten Speed Press, a division of Random House, Inc. Photography (c) 2013 by Holly A. Heyser
Bulgogi is one of the national dishes of Korea, though this is not an authentic version. It is an adaptation of an adaptation. Back in the 1960s, my mom and dad were invited to a barbecue at the home of a Korean War veteran and his Korean wife, who served their guests an authentic bulgogi. There is a reason this is a popular dish in Korea, and it was a hit that day, too. But all mom could get from the host was a list of ingredients, not the full recipe.
So mom did the best she could, and it eventually gelled into a dish that I remember longing for as a child: savory sweet, garlicky, and a little sticky. Mom made it with flank steak or London broil. I've since made it with venison, antelope, beef, and, yes, duck.
This is one of the easiest recipes in this book, and works with any skinless red meat. If you are serving a crowd, a domestic or Canada goose breast would be ideal.
See Also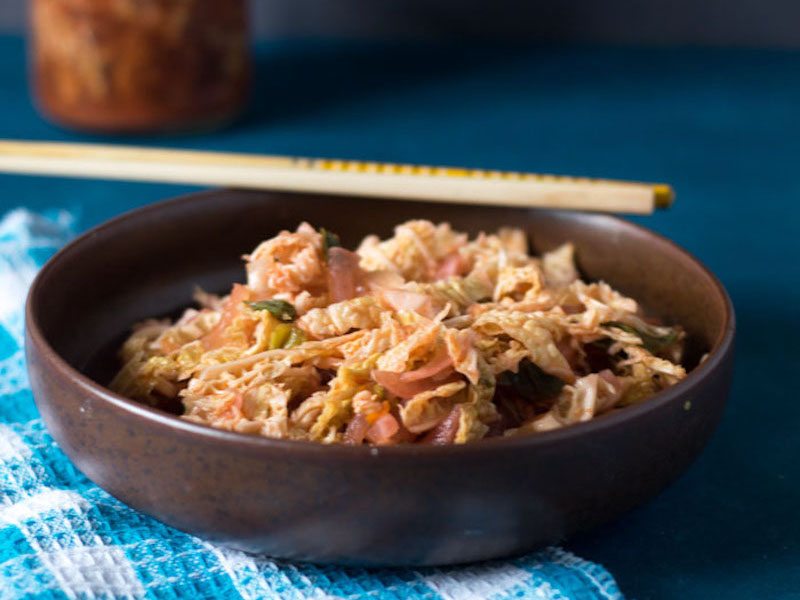 Print

Korean Style Duck Bulgogi
---
Description
Have one of Korea's national dishes for dinner tonight. Savory, sweet, and a little garlicky, the bulgogi bowl is easy to make and great with your meat of choice.
---
1/4 cup

rice vinegar

1/3 cup

soy sauce

2 tablespoons

toasted sesame oil

4

green onions, white and green parts, chopped

2 tablespoons

peeled and chopped fresh ginger

5

cloves garlic, chopped

2 tablespoons

sugar

2

pounds skinless duck breasts
kimchi and cooked white rice, for serving
Black sesame seeds, for garnish, optional
---
Instructions
In a blender, combine the vinegar, soy sauce, sesame oil, onions, ginger, garlic, and sugar and puree until smooth. Put the duck breasts in a container just large enough to accommodate them, pour in the marinade, and turn to coat evenly. Marinate in the refrigerator for at least 1 hour or up to 24 hours.
When you are ready to cook, set up the grill as directed on page 62. Remove the duck breasts from the marinade, pat dry, and set aside. Pour the marinade into a small saucepan, bring to a boil over medium-high heat, and boil for 5 minutes. Remove from the heat and keep warm.
Coat the duck breasts with a little oil as directed in the grilling instructions, then grill as directed.
Transfer the duck breasts to a cutting board, tent loosely with aluminum foil, and let rest for 5 minutes.
Slice the breasts thinly and arrange on dinner plates along with the kimchi and rice. Drizzle the hot marinade over the duck, then sprinkle the sesame seeds over everything.
Serve with a cold lager or pilsner.
Category:

Main

Cuisine:

Korean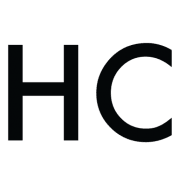 Serge Lescouarnec
Also known as Serge The Concierge, food and wine are essential parts of the DNA of New Jersey based Serge Lesouarnec. His French roots guarantee strong opinions on food, wine and travel, topics he has been writing about since 2005.