We'll eat anything made by a Hepburn.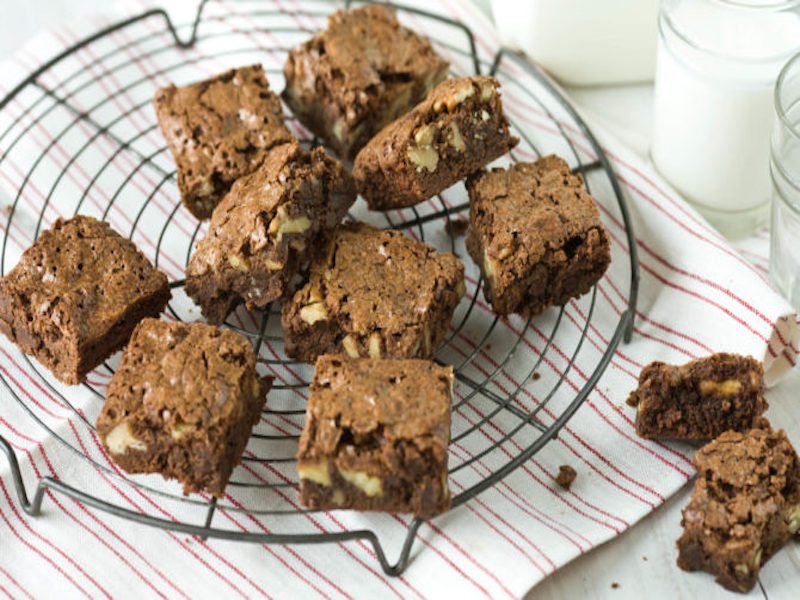 Mark Boughton Photography / styling: Teresa Blackburn
For a complete menu featuring Katharine Hepburn's Brownies, along with 11 more simple menus for year round entertaining, check out our Supper Club Menus Recipe App for the iPad on iTunes.
This article has been posted with permission and originally appeared as, "Katharine Hepburn's Brownies" on Relish.

Katharine Hepburn's Brownies
Ingredients
½cup (1 stick) butter
2 (1-ounce) squares unsweetened chocolate
1cup sugar
2 eggs
½teaspoon vanilla extract
¼cup all-purpose flour
¼teaspoon salt
1cup chopped walnuts (optional)
Instructions
Preheat oven to 325F. Butter and flour an 8-inch square pan.
Place butter and chocolate in a saucepan. Heat over medium-low heat until chocolate melts. Remove from heat.
Stir in sugar, eggs and vanilla. Beat well. Stir in flour and salt. Stir in walnuts, if using.
Bake about 40 minutes. Let cool and cut into 2-inch squares.