The myriad of health benefits associated with kale have made it a major trend lately. Serve it with caramelized onions and cumin for a satisfying side dish.
By Rinku Bhattacharya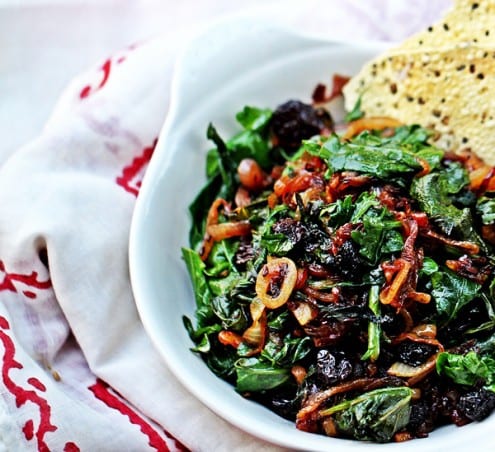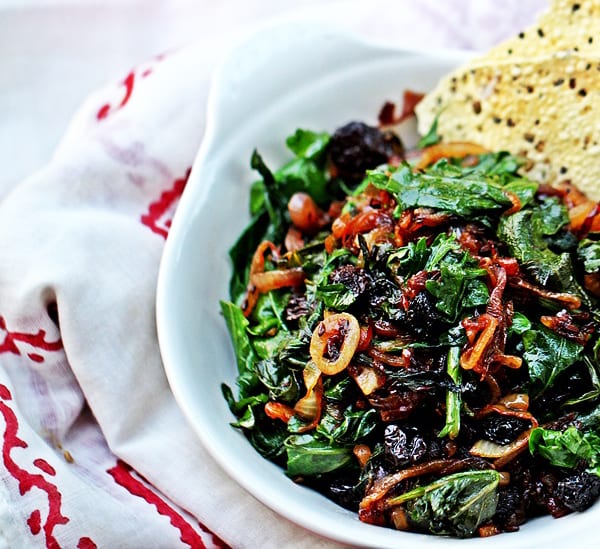 Kale with Caramelized Onions
The myriad of health benefits associated with kale have made it a major trend lately. Serve it with caramelized onions and cumin for a satisfying side dish.
Author:
Rinku Bhattacharya
Ingredients
3 tablespoons oil
2 medium sized red onions, thinly sliced
1 tablespoon freshly grated ginger
1½ teaspoons freshly ground cumin
1 teaspoon red cayenne pepper
4 cups of freshly chopped kale
2 tablespoon raisins
Instructions
Heat the oil on medium low heat for about 1 minute and add in the onions, cook the onions low and slow and they soften, curl and gradually turn golden brown. This does need some attention and about 10 to 12 minutes to get to the golden brown color.
Remove about half the onions with a slotted spoon.
Add in the ginger and cook for another minute.
Add in the cumin and cayenne pepper and mix well.
Add in the kale and stir well, until the kale is wilted.
Stir in the raisins and cook until the raisins are heated through,
Serve hot or at room temperature.