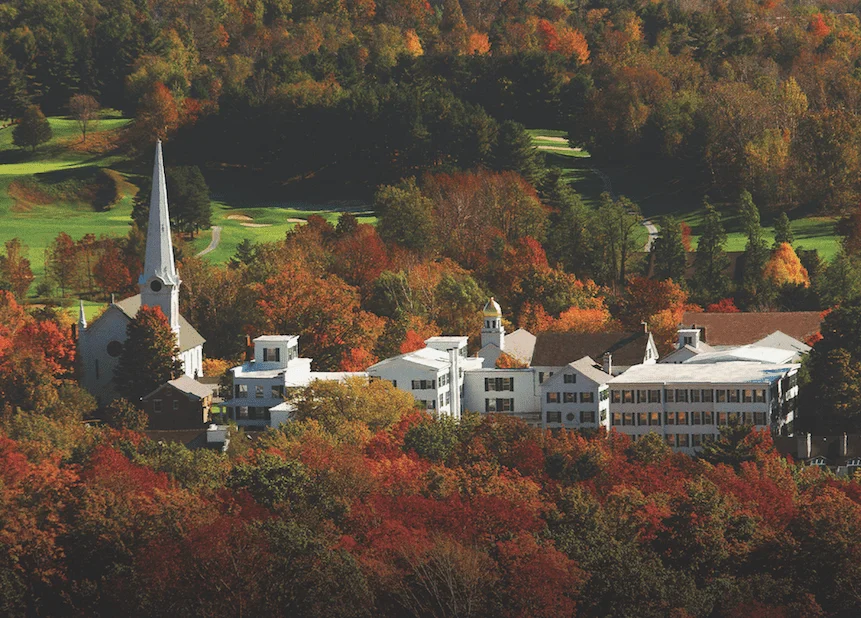 Chef Dan Black has spent nearly twelve years creating seasonal fare for guests and locals alike at the Equinox Resort in Manchester, Vermont. A native of Chicago, Black studied French cuisine before dedicating himself to spinning memorable variations on New England's traditions. As head chef at the Equinox, Black works closely with local farmers to ensure that the several eateries he manages all tell a unique story, while still paying homage to ever changing seasons and produce of the area. Here, he shares what keeps him constantly inspired, and what to expect from a meal at his table.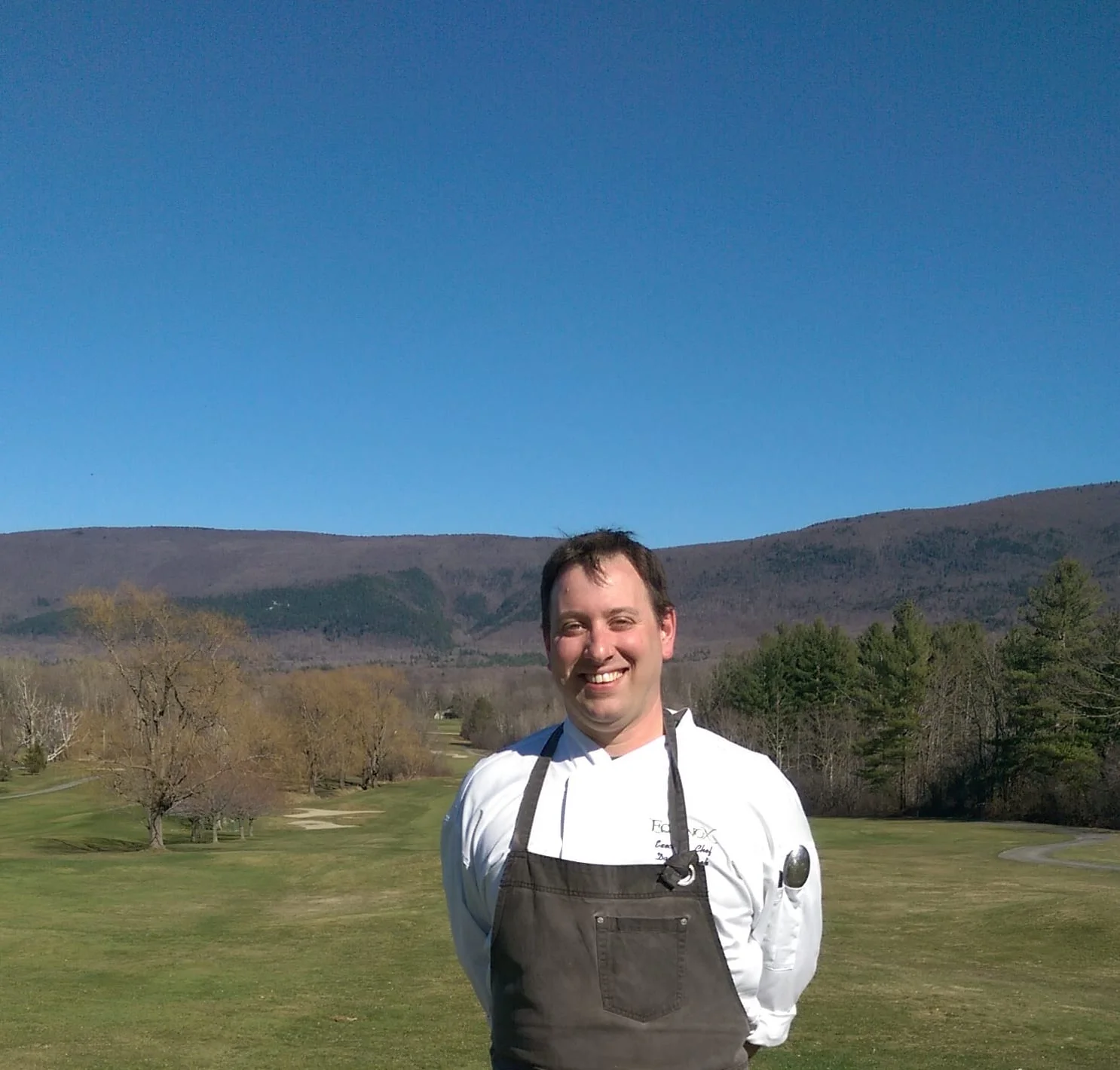 You manage several restaurants at Equinox. How do you balance each location, keeping fresh ideas for each?
I always start any menu with the season and what is being offered at that time.  For example, in the springtime we have morels, ramps, strawberries, lamb, and sea bass, while in the fall we have squash, pomegranate, venison, quail, and brussels sprouts.  The menu will never be better than the ingredients so this has been my starting point for a long time now.
I work within the concepts of each restaurant putting my spin on each menu item based on my experiences and current trends.  We have a fairly diverse set of outlets here from very casual to fine dining so any creative idea the team and I come up with we have somewhere to utilize it.  My background, my team, cookbooks and my chef friends are where the menu ideas come from. I have also pulled ideas from seemingly unlikely sources as well. For example family dinners or a county fair, a smell or how something looks makes me start thinking about how to use these in dishes we create at the Equinox. Popcorn butter was an idea from just such an abstract, unlikely source. The smell and taste of popcorn is a favorite for many people. We have a process for infusing fresh popped popcorn into butter which we use to add another layer of flavor into a corn risotto dish. Food is always on my mind and inspiration is everywhere.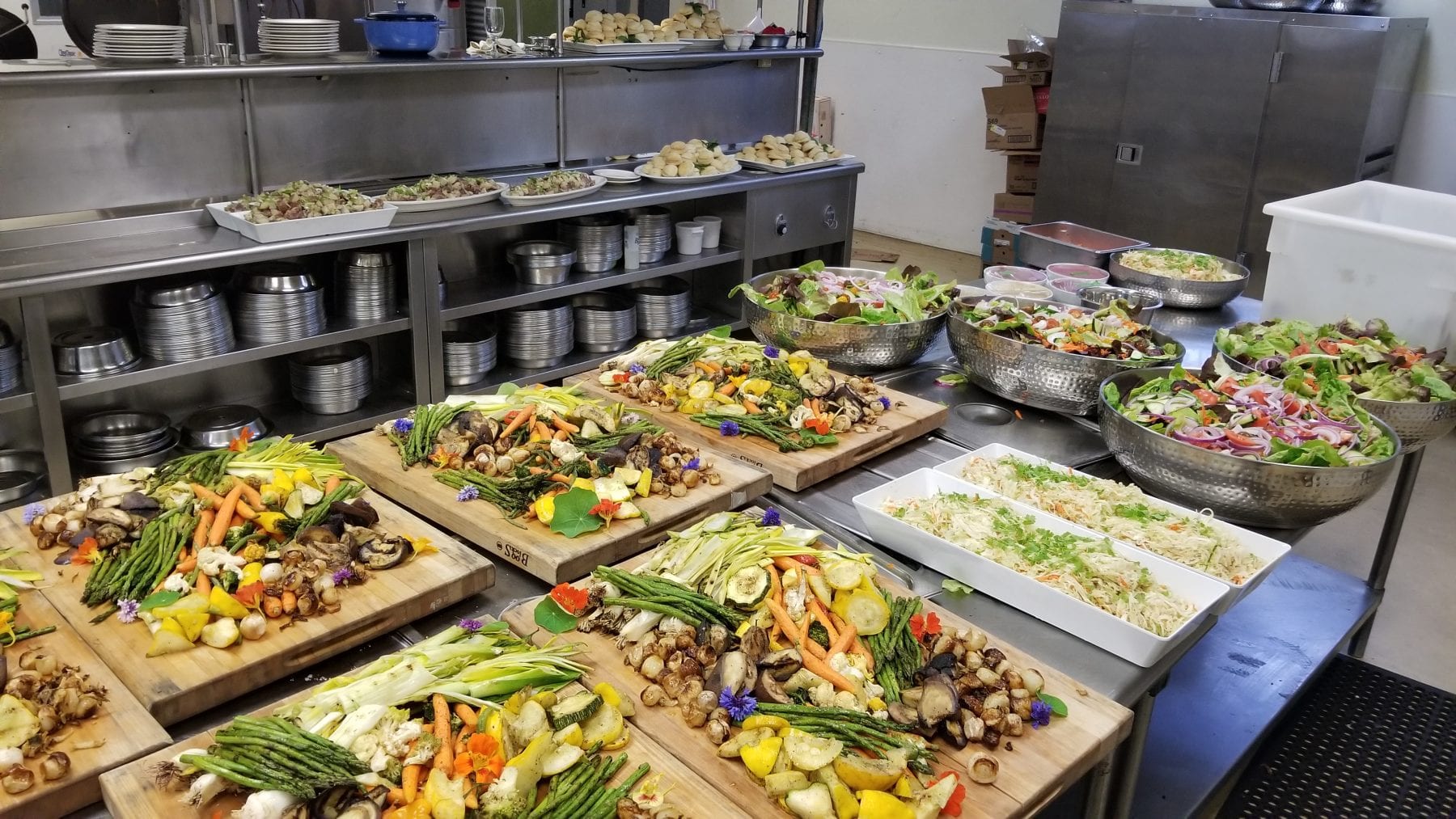 Do you grow any produce on property? Can guests join in on harvesting?
Our growing season is pretty much done for the season, but guest can come and harvest products in the garden if they like. We ran a special promotion for just this activity in September.  It involved harvesting from our garden and going to local farmers markets to experience what locals do every week. We created dishes from this produce in the restaurant for these guests as well.  One of our local farmer partners still has sweet and hot peppers, fall squashes, some herbs, kale and mixed baby lettuces available that we use.
What can we expect to see on your menus this season?  
Right now we have lots of autumn squashes and they are used all over the menu.  We use squash in our Harvest Squash Bisque, Blue Hubbard squash puree, red kuri squash fritters, delicata squash as a serving vessel for a side dish and roasted honeynut squash in salads and entrees.  Acorn, turban and carnival squash are also used in various purees and in the bisque. Kale is also looking great and used as a salad a side and dried for chips.
On the protein side of things we get some excellent whey fed pork and veal from two local farms which has been featured all year long. We also started a new relationship with a Vermont raised wagyu beef farmer which has been amazing.  We feature the prime cuts in the chop house and utilize the rest of the animal throughout the other outlets. For example some of the trim gets chopped for beef tartare in Marsh Tavern, the skirt steaks get used by the Dormy Grill as an upgrade for tacos, and tougher cuts get ground for our tavern meatloaf or braised for ravioli fillings or ragu. We purchase half or whole animals and do all of the fabrication ourselves, so that nothing is wasted, and every part is utilized. On a side note, this is also a fun task and opportunity to train our externs on a lost art, whole animal fabrication. So few places do this anymore and it's depressing.
Do local farms play a big role in the food you source?
I use farmers as much as possible.  Our tavern daily specials menu is printed in house so we can accomodate local fluctuations in products for just this reason.  If our farmer has a giant influx of tomatoes, we adjust to use those tomatoes in as many ways as possible on the menu. Same thing with shortages, we can remove items that we use up and change to something that they do have available.  We work very closely with our local suppliers, so that they can keep making great produce and allow us to have such a fantastic raw product to work with. it makes a lot of sense from a quality and financial standpoint to me.
Maple syrup obviously is hugely important to Vermont. Does the ingredient show up in any unexpected locations at the Equinox?  
We use maple syrup a bunch; our house dressing is actually smoked maple vinaigrette which I like a lot.  The smoked maple really comes through, and the process our purveyor does is quite potent with smoke and it really makes a great product.  We have some bourbon barrel aged maple that we use on a pork dish and maple sugar is used in our house cured bacon rub. The bartenders also use the bourbon barrel aged and serrano smoked maple syrup in a few cocktails.  Dark and b grade syrup is integrated into our bread pudding, house made ice creams, and other desserts as well as our house bbq sauce and sweet potato/squash soups and purees. I have done some maple "caviar" for special dishes and amuse bouches as well.  
See Also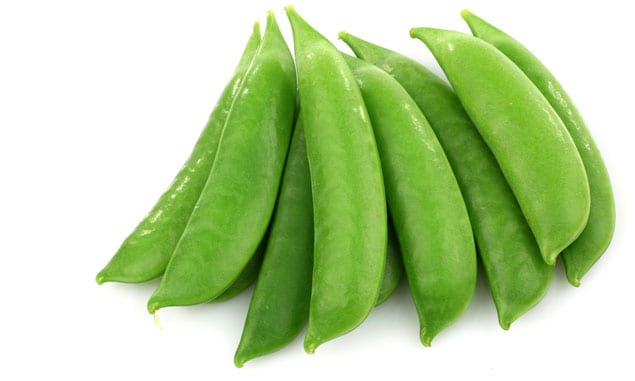 How do you balance the history of the Equinox's location with modern cuisine?  
The all day menu and the two daily specials menus (lunch and dinner) are how I break up classic new england fare and more modern cuisine.  I definitely enjoy cooking more modern cuisine, I think that satisfies the creative side of my brain more, but appreciate classic preparations.  We also have two distinct guests who visit the Equinox with two distinct palettes that we try and satisfy. The local crowd shows up during the slower out of season periods and typically prefer the classic dishes on the all day menu.  Then we get the weekend and peak season crowd who are looking for more modern, non classically prepared dishes on the specials menus.
Do you have a favorite dish on the current menu?  
I enjoy braised dishes at the moment and right now there is a short rib on the menu that would fit into that category.  I have always been a fan of making something out of something that is not popular or prime or that needs extra attention to give people a "whoa" moment.  So things that take extra attention or are not made out of home kitchens tend to be things I like to prepare and present to our guests. I guess it gives people another reason to come in and try our food.
What can we look forward to this holiday season?
Lots of local meats and produce.  We will be utilizing all of the root cellar produce our farmers have saved for us.  Lots of game birds will be available from pheasant to turkey and quail. Our Thanksgiving and Christmas grand buffets are awesome, very over the top with food options and decor and our desserts and chocolate fountain are a kid (and adult) favorite as well. It's a week-long process for us but it is always a big hit.  We love to feature all the local farmers' products prepared as creatively as possible for our locals and guests from afar.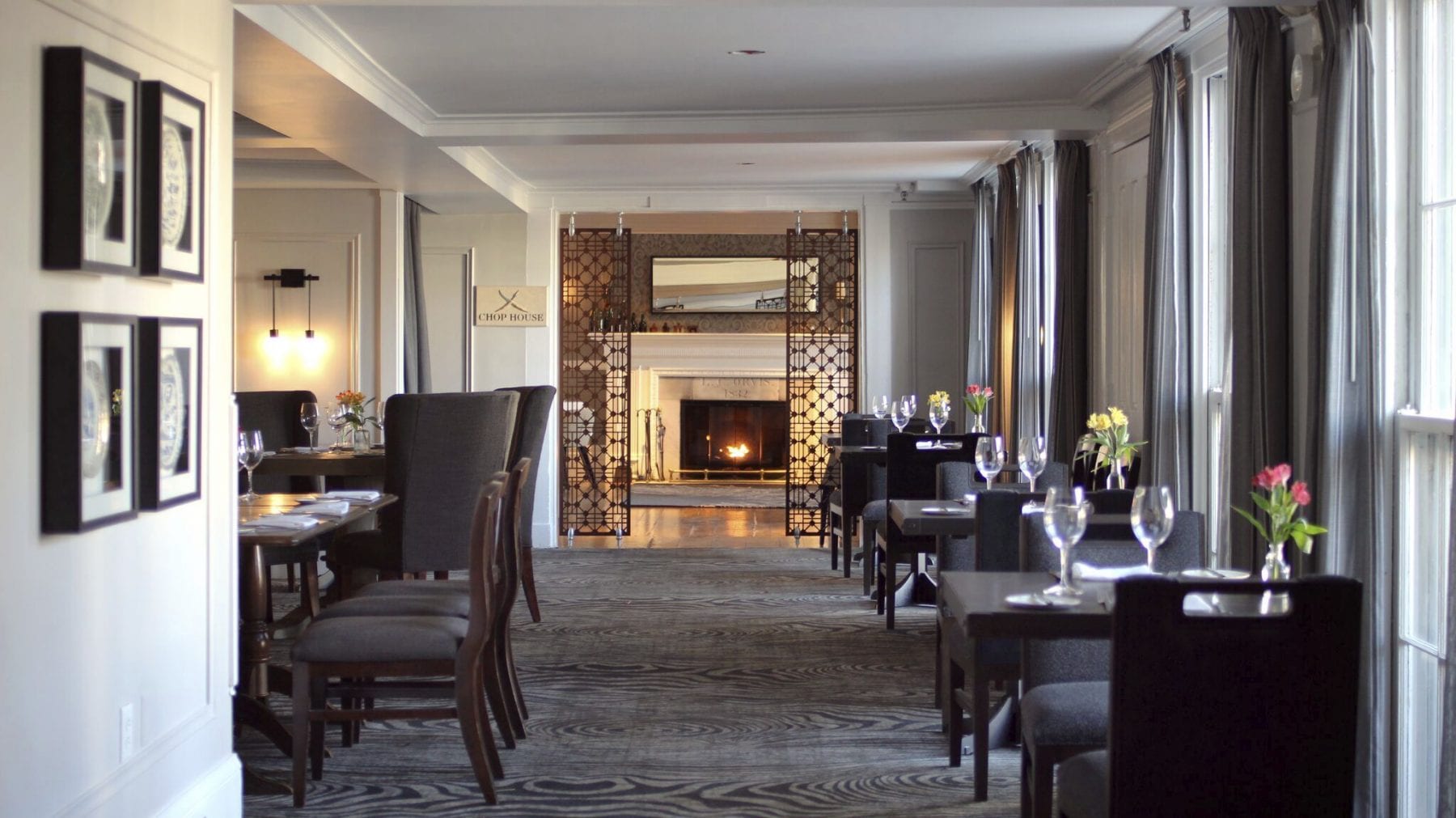 Leora Novick
Leora is a travel journalist and the founder of Persephone Social, a hospitality focused social media agency based in NYC.