A quick and easy recipe for a healthy dhal, an earthy, gluten free lentil soup that makes for the perfect Indian meal.
One of my first choices when it comes to eating out is always to enjoy some healthy Indian food – and in my mind this meal cannot start without a healthy dhal, an earthy, gluten free lentil soup that I am in love with.
As I always say to my friends, I am truly convinced that Italian and Indian are some of the best cuisines in the world. But for all those who are trying to stay away from gluten, the latter is an even better option.
Gluten free Indian food. So easy to find!
In fact, besides Samosa, Naan and a few other items, gluten free Indian food doesn't require many modifications from the original recipes. Basmati rice is the primary grain that accompanies the mains… and the lentil flatbread Papadum can be found gluten free as well!
If you are looking to recreate a good replica of a restaurant's healthy Indian recipe, this delicious gluten free dhal is for you!
It's so simple to make and yet it has a whole rainbow of flavors, coming form the mixture of amazing spices, the starchy taste of stewed lentils and the creamy coconut milk.
I don't want to tease you any longer. Here is your healthy dhal recipe!
Print
Healthy Dhal – Gluten Free Lentil Soup
Author:

Ambra Torelli

Yield:

6

1

x
1

tbps Olive Oil

2

cloves of Garlic

1/3

Yellow Onion

500

gr dried Red Lentils

1

lt Water

1

lt Water

1 tsp

Cumin Seeds

1 tsp

Garam Masala

½ tsp

Sweet Paprika

½ tsp

Curry Powder

¼ tsp

Black Pepper
Himalayan Salt (to taste)

125

ml ½ cup Coconut Milk
To garnish:
1

tsbp Black Sesame Seeds

1

Sprig of Parsley or Sage

1 tbsp

Coconut Milk
Instructions
Finely dice the garlic cloves and the onion.
In a large pot heat up the olive oil over medium heat and toss in the minced onion and garlic. Fry for about a minute then toss in the lentils and the cumin seeds and let them toast for a couple of minutes mixing continuously with a wooden spoon.
Add in ½ of the water little by little and mix well.
Cover the pot and let the soup simmer for 15 minutes.
When your healthy dhal starts to thicken, add in all the spices, mix well and pour in the remaining water.
Keep simmering for 20 more minutes, add in the coconut milk, cook for 5 more minutes and serve.
Garnish your healthy dhal as you see in the photos and enjoy!
Even though this soup could be served as an entrée simply by adjusting the serving size, Indian restaurants tend to only serve it a starter, in a small bowl that can only fit a ladle full of dhal.
After complaining for a long time about this "silly", tiny serving size (I wanted more!!), I realized there's a reason behind this.
Lentils (like all legumes in general) can be quite upsetting for the stomach, so make sure you stick to the Indian portion rules and keep the stomachache away ;)
What is your favorite gluten free Indian food? What are your best tips on what to order to feel light after and Indian dinner?
Share leaving a comment below!
Have a wonderful time and I will catch you next time!!
Ambra
P.S. If you are looking for a cool dessert to end your meal with and that's free from gluten, sugar and dairy… then you have to check out my EBook "How To Indulge While Eating Clean", where I share over 75 of my best dessert recipes, and a whole chapter of tips on how to detoxify from sugar while indulging in healthy desserts nonetheless! ;)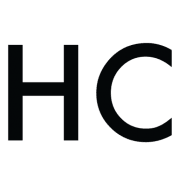 Ambra Torelli
Born and raised in Italy, Ambra is a healthy recipe developer, food and travel writer with a passion for healthy living and wellness. She is the founder of 'Little Bites of Beauty" and the author of the cookbooks "Healthy Italian Desserts Made Simple" and "The AIP Italian Cookbook". She shares her daily food & travel adventures on her Instagram @LittleBitesofBeauty