Carob powder is much less bitter, but if you do not have it or prefer good old fashion chocolate, simply use unsweetened cocoa powder and increase the sugar.
By Kelly Morisson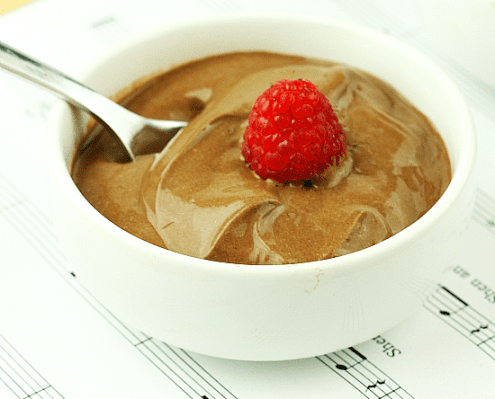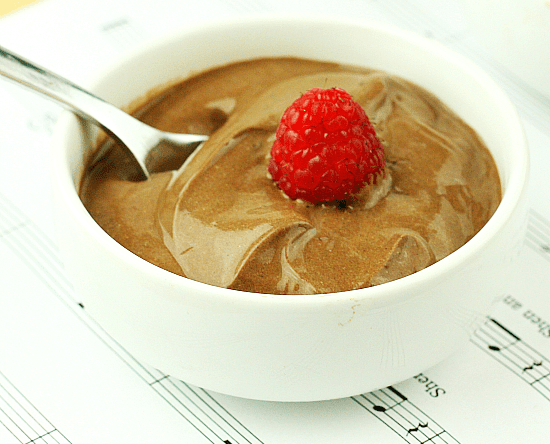 How to Make Chocolate Mousse
Carob powder is much less bitter, but if you do not have it or prefer good old fashion chocolate, simply use unsweetened cocoa powder and increase the sugar.
Ingredients
½ cup carob powder or unsweetened cocoa powder
¾ cup unsweetened almond milk
½ cup erythritol or cane sugar
12 ounces plain Greek yogurt (I used 0%)
½ teaspoon vanilla extract
Instructions
In a medium saucepan over medium-low heat, combine the the carob or cocoa powder, almond milk, and erythrtitol or cane sugar and whisk until completely combined. Cook until thick, whisking constantly, about 5 minutes. Set aside.
Meanwhile, whip the vanilla extract into the Greek yogurt with a fork until fluffy. Stir in the prepared chocolate mixture and stir until completely incorporated and uniform. Cover and chill for at least two hours until firm. Serve in pretty glass dishes with berries, if desired. Devour.