SPONSORED POST – Versatile, food-friendly and fun, discover Beaujolais and all the ways to invite the wine to your celebrations this summer.
Nothing says 4th of July like a barbecue! This year we're doing something a little small and special, an Independence Day dinner date right in your own backyard.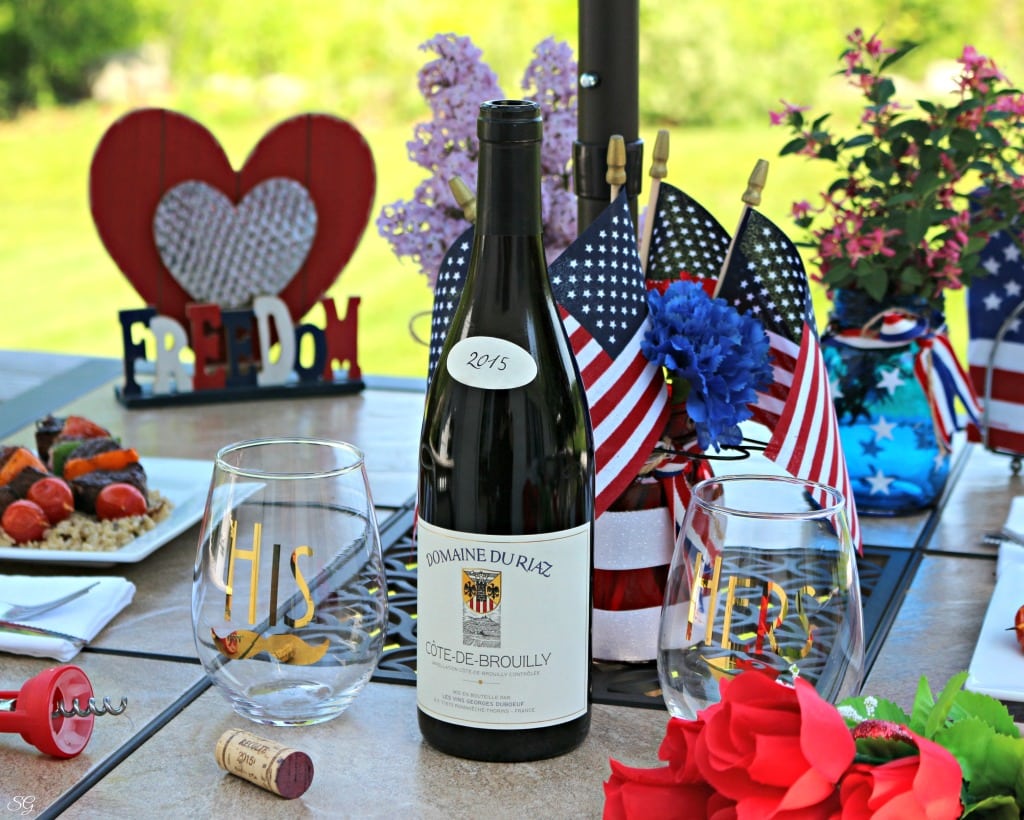 For our fun patriotic dinner date night we're keeping it very easy. Follow along and throw a red, white, and blue date night of your own!
Let's get started with our menu. For dinner we're having steak and veggie skewers over rice, and for dessert we're having chocolate chip cookies.
To pair with both and to make this celebration more special, we're cheersing with a delicious red wine. Recently we discovered Duboeuf Cote de Brouilly Domaine du Riaz 2015, a Gamay wine from Beaujolais, Burgundy, France – and we're in love!
This is a versatile, fresh tasting quality wine at a great value. Beaujolais comes in red, white and rose and is very food friendly. Pair it with your favorite dish. If you haven't tried a Beaujolais, you're missing out!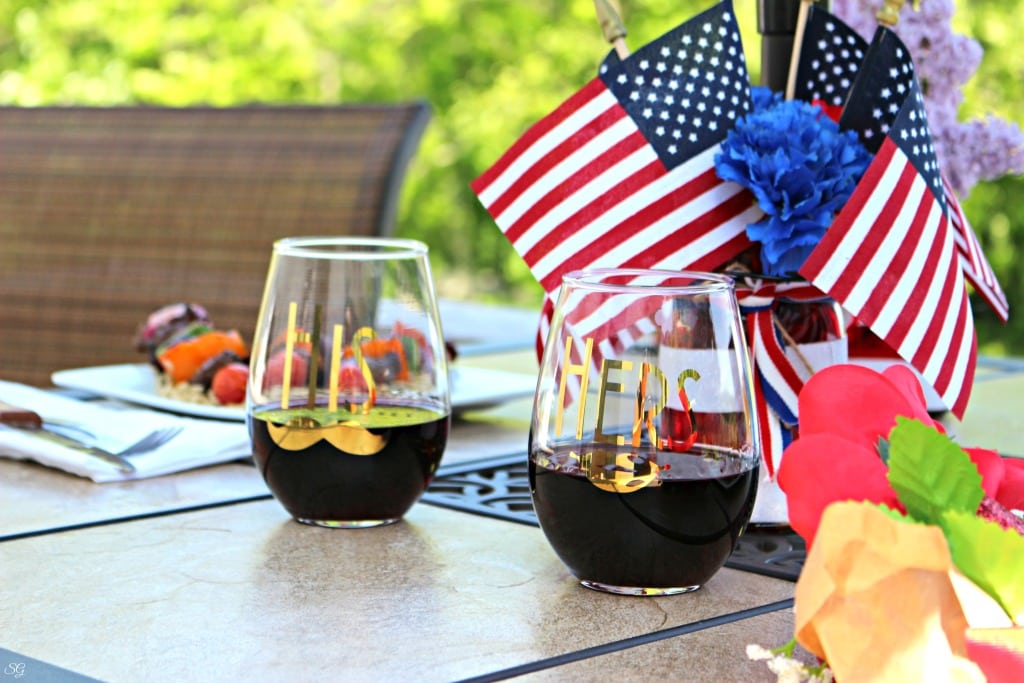 Tonight I'll be cooking beautiful steak skewers for my lovely wife. Though I'm a total burger kind of guy, she's definitely a steak kind of girl. Sirloin steak, green peppers, orange peppers and red onion will be cut into 1 ½" size pieces, adding in some cherry tomatoes and skewering them. Toss the skewers on a 400 degree preheated grill and turn the skewers frequently until the steak is done to your liking, about 8 to 10 minutes for us.
Serve your skewers over a bed of rice.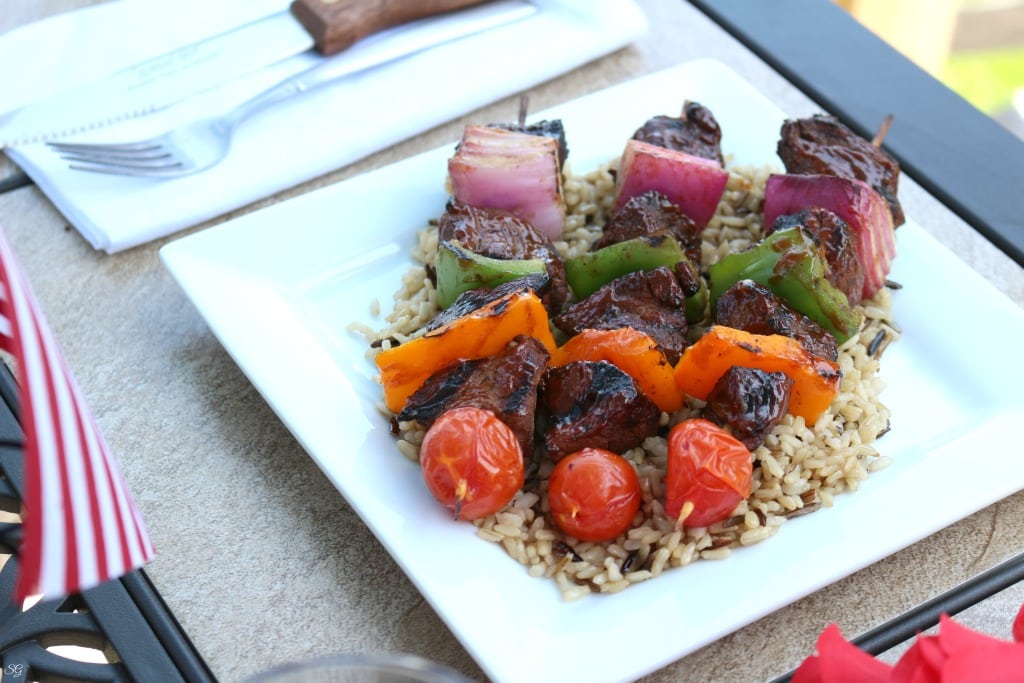 Guys. Don't forget the decor. A little splash of red, white, and blue goes a long ways to making this date night very special.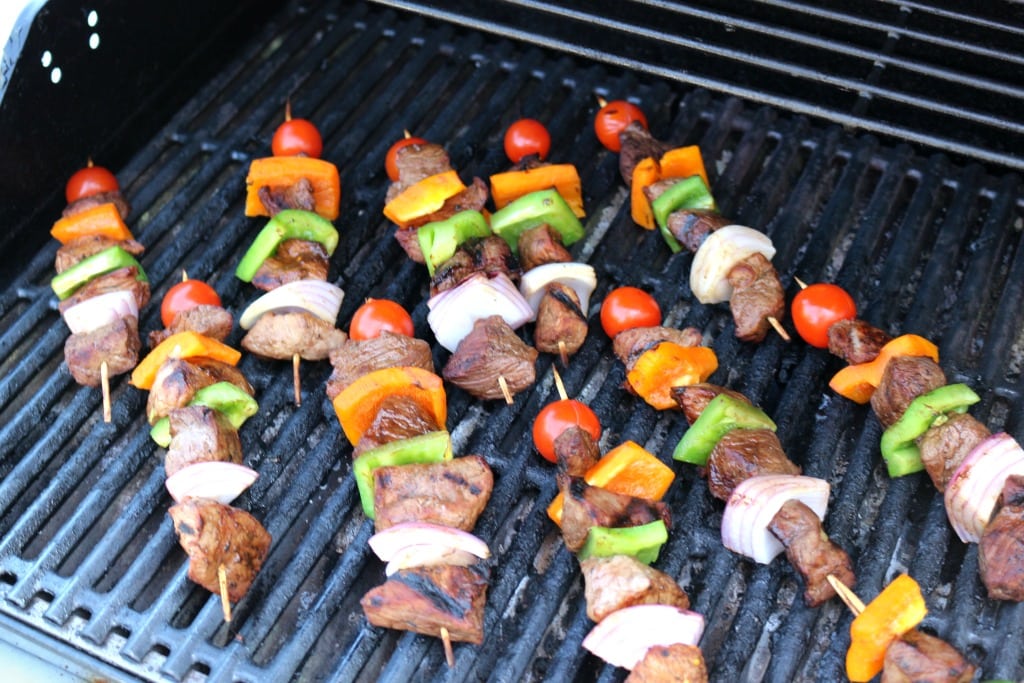 A few mason jars with flowers, small American flags, and her favorite red wine… No need to go overboard, just hints of your love for America, and your wife of course.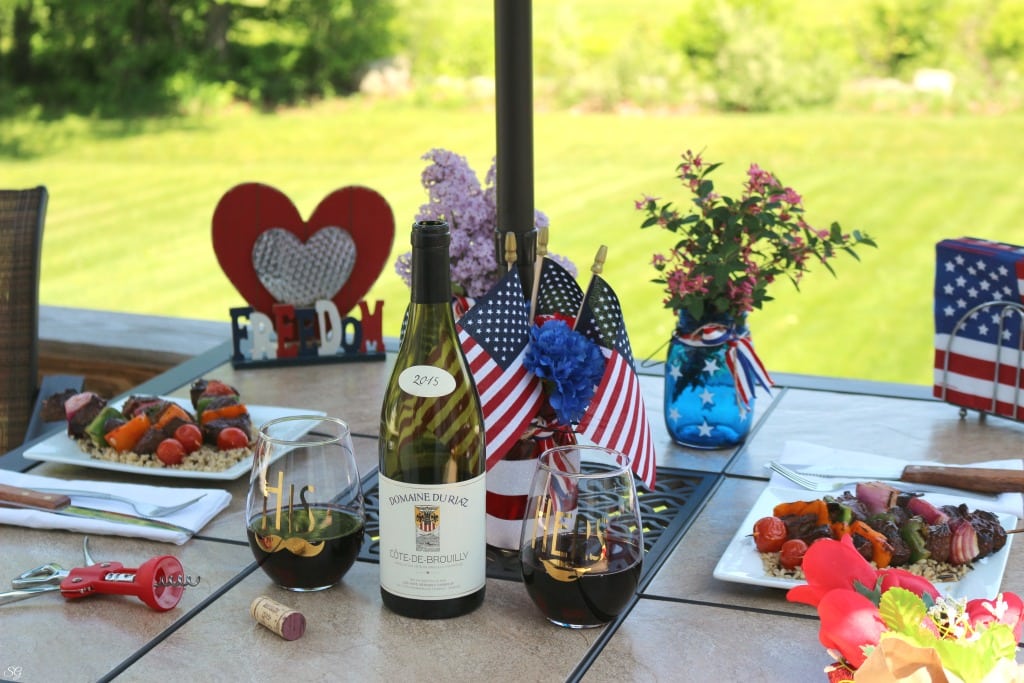 We'll cap off the night by topping off our wine glasses and snacking on chocolate chip cookies. It's a beautiful combination – do take our word for it! Kick back on the patio and prepare to light a fire after the sun goes down. No one could ask for a more beautiful way to spend the 4th of July.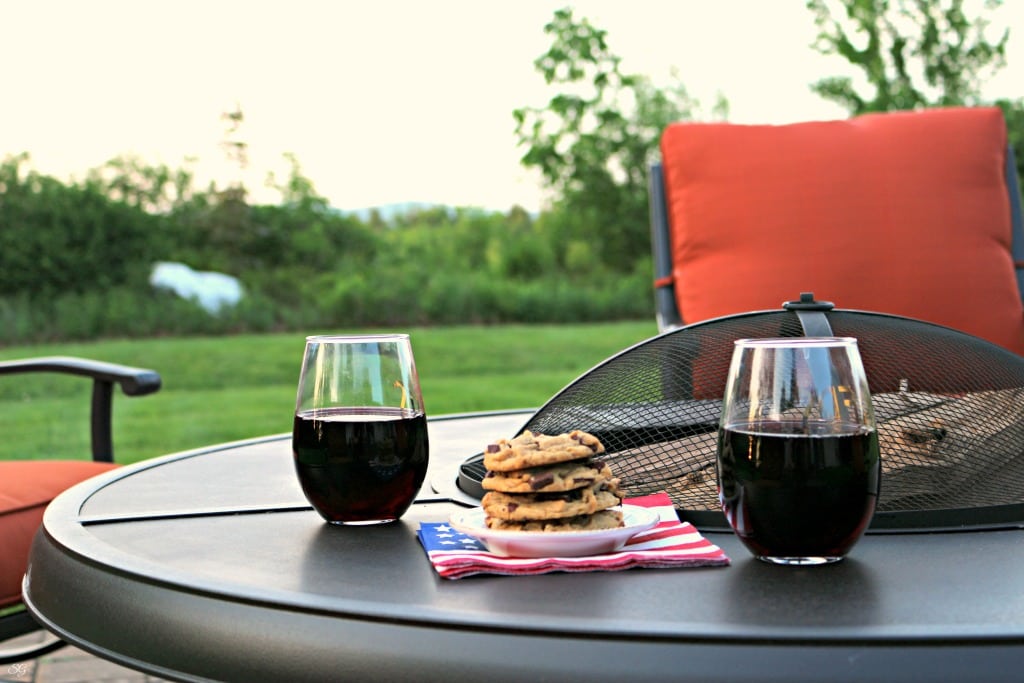 How will you celebrate the Fourth of July?
Andrew Eaton
My name is Andrew and this is my corner of the internet where I share recipes, DIY projects and travel adventures! Join me as I walk through life talking about my interest in culinary arts, upcycling and home improvement projects, and travel adventures!