Even celebrities line up for this shabby little beef brisket joint. What's the big deal?
By Cindy Wang
Kau Kee Restaurant has been around for more than ninety years, serving irresistible beef briskets that draw patrons as famous as actor Tony Leung Chiu Wai and Chief Executive of Hong Kong Donald Tsang. Naturally, expectations were high as we lined up behind other eager diners. Don't they say great expectations lead to great disappointment? No, my friends, Kau Kee simply does not disappoint.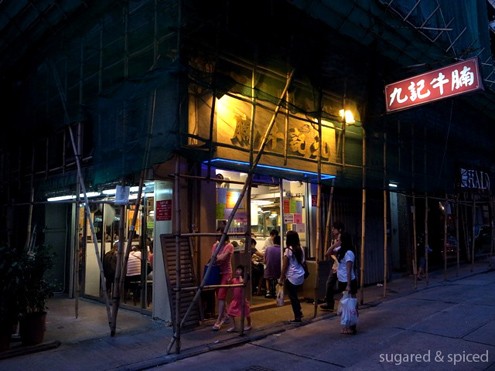 Come during off-peak hours (e.g. after 2:00pm and before 6:00pm) or expect a long line. As is typical in this type of Hong Kong restaurants, service is minimal and bordering on rude – but whatever, the noodles are only 28 HKD, and there's air-conditioning potent enough to make me happy.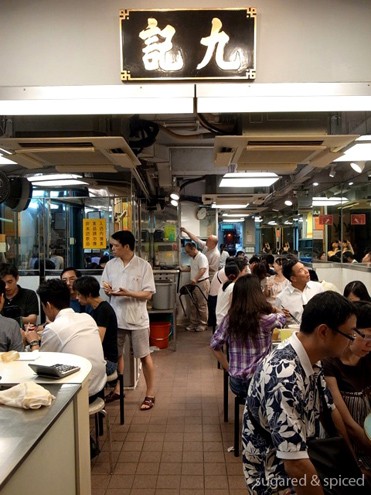 The menu (also available in English) is simple. You basically get to choose from three types of noodles – flat noodles, e-fu noodles, and vermicelli – in either clear broth or curry sauce. There is also a "dry noodle" option with oyster sauce, but I didn't see many people ordering that.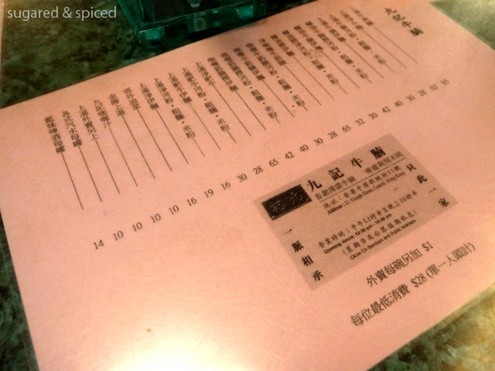 I went with beef tendon with e-fu noodles in curry sauce (30 HKD). Just one mouthful, and I was a believer. The curry sauce was bold, rich, and slightly spicy. Bathing in it were e-fu noodles that have completely soaked up the intense flavor and chunks of beef briskets/tendons that have been stewed for hours to a tender perfection. Hands down 10 out of 10.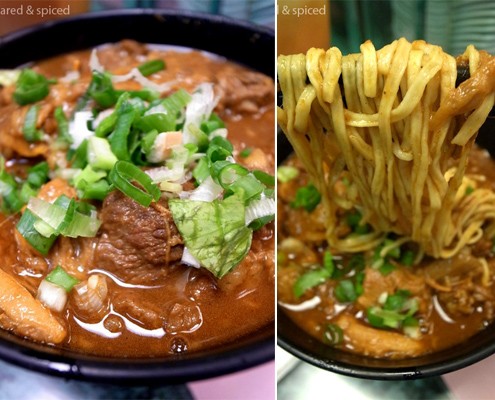 Kau Kee's other signature dish – beef brisket with noodles in clear broth (28 HKD) – is most famous for its broth. Beef ribs, brisket juices, and a blend of Chinese herbs are stewed for long hours to create a clear yet intensely flavorful broth. It was actually a bit too sweet and oily for my liking, but my fellow diners seemed to really enjoyed it.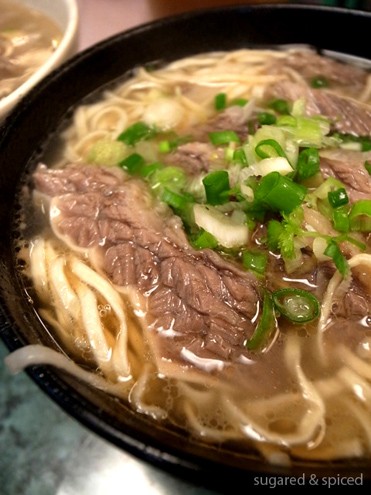 See Also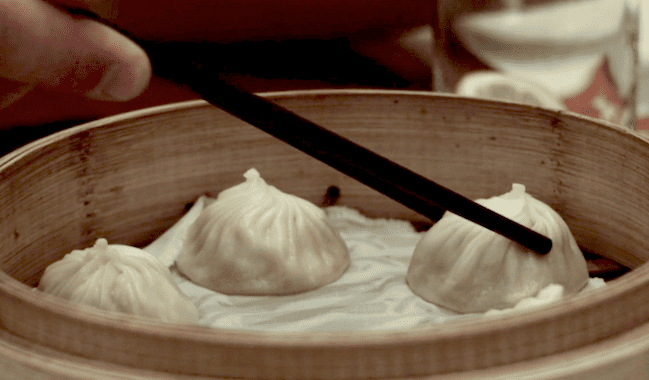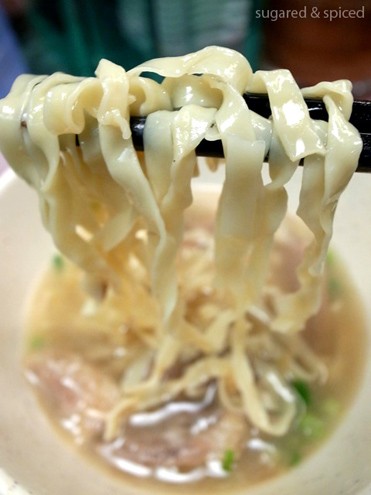 A cup of iced milk tea (15 HKD) to go with the noodles, and that's the perfect meal for me. I rarely repeat restaurants when I'm tripping, but Kau Kee is definitely making my list of revisits.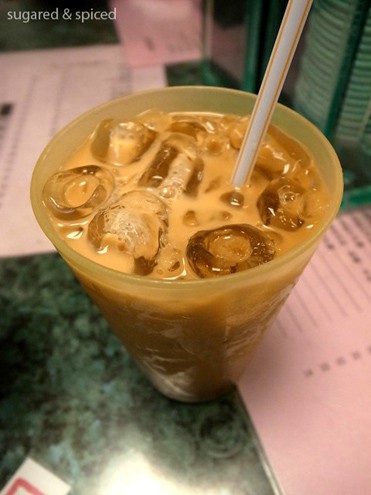 Kau Kee Restaurant
Address: 21 Gough Street, Hong Kong
Tel: +(852) 28150123/2850 5967
Hours: Mon-Sat 12:00pm~10:00pm
Price: 28~42 HKD/bowl of noodles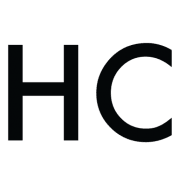 Cindy Wang
Cindy started as the Shanghai/Taipei city columnist at Honest Cooking, but has packed up her life in August 2012 and moved to Paris to pursue her dream of becoming a pastry chef. With a dedicated sweet tooth, Cindy scours the city of Paris for the best pastries and shares them with the world both on her own blog Sugared & Spiced and here at Honest Cooking.