Pimento cheese is a classic staple at celebrations and Southern lunches in general. Try this creamy, homemade version.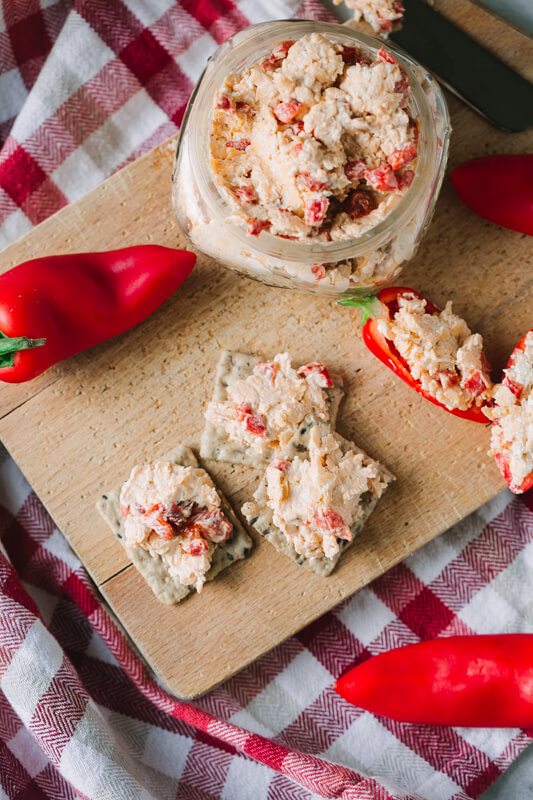 There was a huge pimento cheese boom a few years back, and you could barely set food in a restaurant – at least here in the South – without seeing a pimento cheese sandwich and perhaps a pimento cheese burger on the menu. I think that the trend has died down a little bit, but Southern pimento cheese is just one of those foods that is good enough to be on restaurant menus that range from fancy to totally casual.
The fact of the matter is, when pimento cheese is in the house I have a hard time controlling myself. Whether it's this Southern pimento cheese that I make myself or a tub of smoked Gouda pimento cheese from The Chef and His Wife, I can't resist dipping crackers or pretzels or whatever other crunchy, salty snacks I have in the house into it. I actually rarely make a pimento cheese sandwich in the house but I am known to order it whenever it sounds particularly tempting on a restaurant menu.
I'm not too concerned about it. I'm a good Southern girl and that means that I have to love good Southern pimento cheese, right? I've also upped the flavor quotient a little bit with a couple of additional ingredients. I find this version to be more spreadable than the version made in the food processor. Feel free to add some cooked, cooled, and crumbled bacon if you want (and really, why wouldn't you?).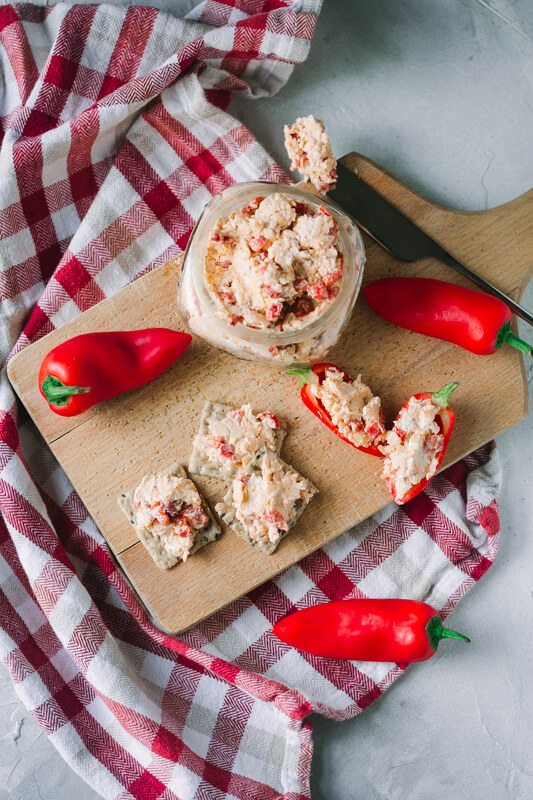 Some people would tell you that my addition of cream cheese makes this pimento cheese inauthentic, and I suppose they might be right. I find, though, that using a little cream cheese in place of some of the mayo (always Dukes in my house – always) makes the pimento cheese less greasy. Actually, in the The Lee Bros. Southern Cookbook , Matt and Ted Lee suggest that if you are going to use your pimento cheese in grilled cheese sandwiches or for melting on a burger that you omit the mayonnaise and mold the cheese into a block that you can cut slices from in order to eliminate the grease factor. Makes sense to me.
See Also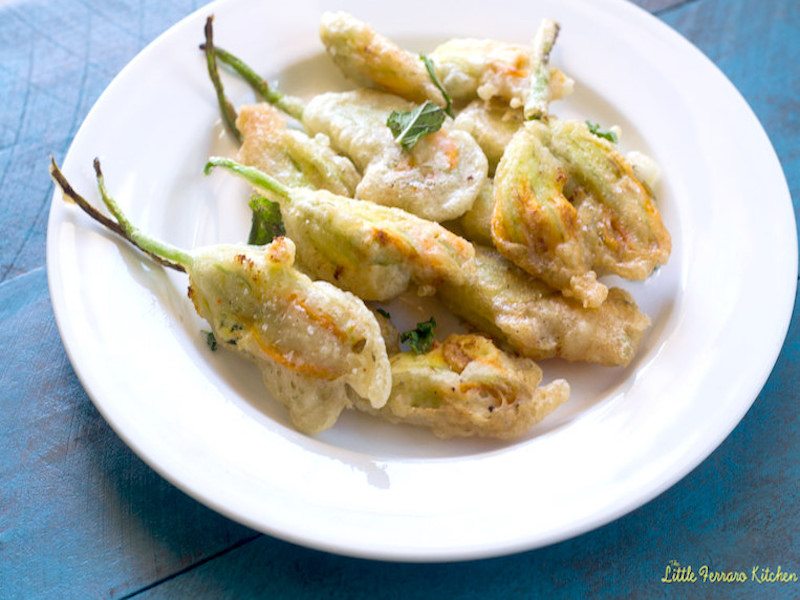 Click here for my pimento biscuits recipe.
What's your favorite way to eat pimento cheese?
Print
Homemade Pimento Cheese Spread
Author:

Mary Haymaker

Prep Time:

30 minutes

Cook Time:

20 minutes

Total Time:

50 minutes

Yield:

1 1/2 cups

1

x
Category:

Appetizer
1

red pepper

4 ounces

cream cheese (softened)

8 ounces

cheddar cheese (grated)

1 teaspoon

Dijon mustard

1/2 teaspoon

Worcestershire sauce

1/4

–

1/2

cup mayonnaise
salt and pepper (to taste)

1/4 teaspoon

cayenne pepper (optional)
Instructions
Set a rack on the top level of the oven and turn the broiler on high. Slice the "cheeks" or the sides off of the red pepper, leaving the seeds and stem behind. Place the pieces of pepper skin side up on the broiler pan or a foil-lined baking sheet. Broil until completely charred. Place in a bowl and cover with plastic for 15 minutes.
Scrape the charred skin from the roasted red pepper. Cut the pepper into strips then finely dice.
Place the cream cheese in a medium bowl and use a spatula to "cream" the cream cheese until it is a spreadable consistency. Add the red pepper, cheddar, the mustard, the Worcestershire sauce, and the cayenne, if using. Add mayonnaise until you reach the desired consistency. Add salt and pepper to taste. Serve immediately or chill until ready to serve.
Mary Haymaker
Mary Haymaker is a teacher by day and a cook, food writer, and photographer by night. She has lived in the Chattanooga, Tennessee area her entire life and is dedicated to supporting the growing local food movement there. You can read more of Mary's writing at her blog, chattavore.com.