PARTNER POST: Reinvent classic potato dishes to create a new holiday tradition. This year, forget the tried and true recipes and show off your cooking skills with a twist on an old favorite.
Perfect for an Italian Christmas feast, this festive pesto and potato gnocchi is the perfect dish to accompany the meal.
By Giustia Blissful
And while it's true you can enjoy this homemade pesto potato gnocchi any day of the year, I wanted to create this recipe specifically for those who wanted to create a special Italian feast for Christmas dinner!
I thought that the green from the pesto would be a nice contrast to the red sauce making it extra festive this time of year.
And the pesto is packed full of flavor!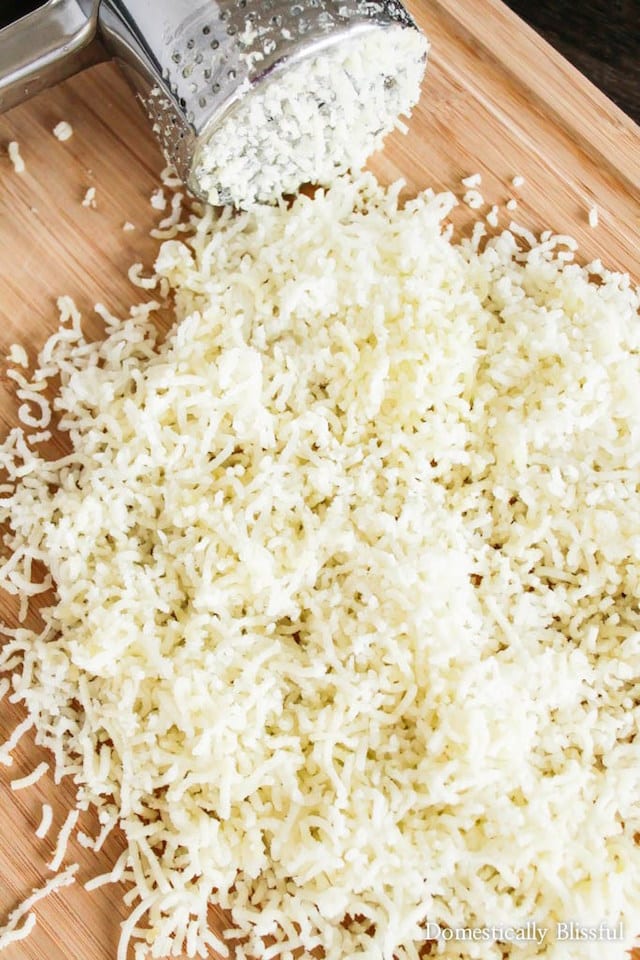 Potatoes are a traditional holiday dish this time of year, and one of my favorite go-to comfort foods year round, and luckily potatoes are packed full of nutrition!
Some of the nutrients that potatoes contain are antioxidants, vitamins, fiber, & potassium!
See Also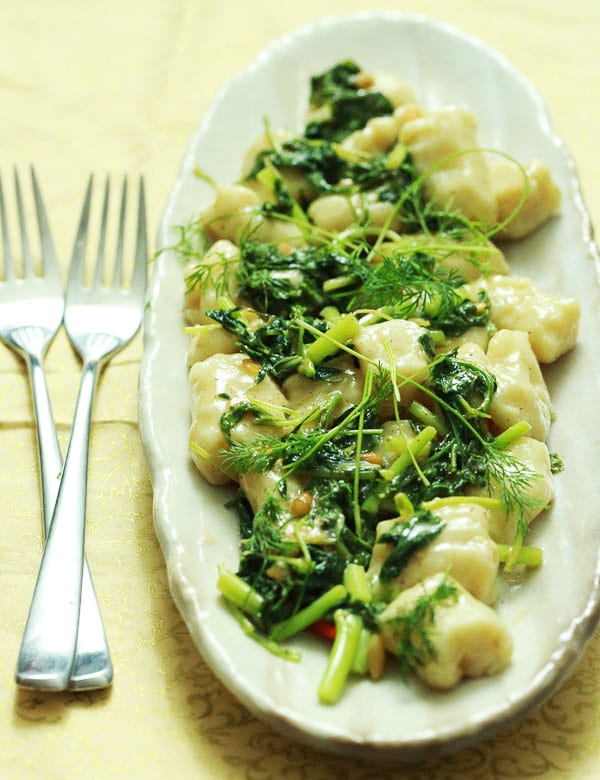 And did you know that a medium potato has no fat, sodium, or cholesterol? I think that gives me even more excuses to eat them for lunch!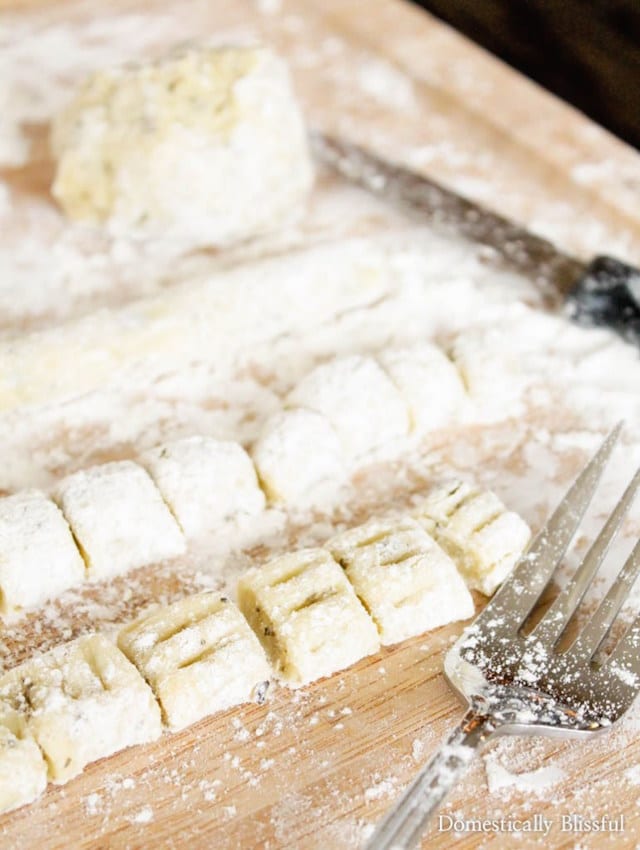 Print
Homemade Pesto Gnocchi
Perfect for an Italian Christmas feast, this festive pesto and potato gnocchi is the perfect dish to accompany the meal.
Author:

Giustina Blissful

Yield:

4

servings

1

x
Category:

Main, Side

Cuisine:

Italian
2

Large Russet Potatoes

2 Teaspoons

Salt

1

Large Egg

3 Cups

of All-Purpose Flour * (1)

1/2 Cup

Pesto
Instructions
First, wash the russet potatoes & cut them into 1 inch thick pieces.
Place the russet potato slices in a large pot of cold water with 1 teaspoon of salt at high heat. Once the water begins to boil turn the temperature down to medium heat.
Cook the potatoes until tender & a knife can easily pierce the potato, approximately 15-20 minutes. Then remove the pot of boiled potatoes from the heat. *(2)
Working with two potato slices at a time, remove the skin, & press the potatoes through a potato ricer. Continue this process until all of your potatoes are riced.
Let your potatoes cool for 10 minutes so that the egg doesn't begin to cook when you incorporate it.
Once cooled, sprinkle a little bit of the flour on your counter & create a mound of riced potatoes with a hole in the center. Sprinkle 1 cup of flour on top of the rice mound, then add 1 whisked egg & 1/2 cup pesto to the center of the potato rice mound. Sprinkle the remaining 2 cups of flour on top & carefully blend the ingredients by kneading them. *(3)
To prevent hard or dense gnocchi knead the dough gently & only until the ingredients are combined so you will have light, fluffy, & billowy Pesto Potato Gnocchi.
Once the ingredients are evenly dispersed, & the dough is no longer sticky, take a small handful of gnocchi dough & roll it (on a lightly floured surface) into a long thin rod approximately 1/2 inch thick. Then cut the dough into 1/2 inch bite size gnocchi pieces.
Continue this process until all of your dough is cut into gnocchi.
To make your Pesto Potato Gnocchi look restaurant perfect you can add little marks to the top of each gnocchi piece by gently pressing the teeth of a fork into each piece of gnocchi.
In a large pot of boiling water, with 1 teaspoon of salt, cook the gnocchi (in 3-4 batches if need be) stirring frequently. After the gnocchi rises to the top of the pot let it cook for an extra 2-3 minutes then remove the gnocchi with a slotted spoon & toss in a light drizzle of olive oil (to prevent sticking).
Continue this process until all of your Pesto Potato Gnocchi is cooked.
Place your Pesto Potato Gnocchi in a bed of bright red tomato sauce for an extra festive appearance & serve hot!
Notes
This will seem like a lot of flour, but if you don't incorporate enough flour the gnocchi can be too sticky when rolled &/or come out too mushy when cooked.
If the potatoes overcook they will become waterlogged & require extra flour.
If your gnocchi dough is still sticky (which can occur if the potatoes cooked too long) add more flour, 1/4 cup at a time, until the dough is no longer sticky.
Giustina Blissful
Hello! My name is Giustina and I'm a 20 something who is married to my best friend and love of my life. I think everything tastes better when made with love and a splash of lemon. Although love, life, and marriage is never easy I believe that it is always an adventure worth traveling!