This fizzy, fermented health beverage takes a serious investment of time, but is worth it in the end when you can say you made your own kombucha.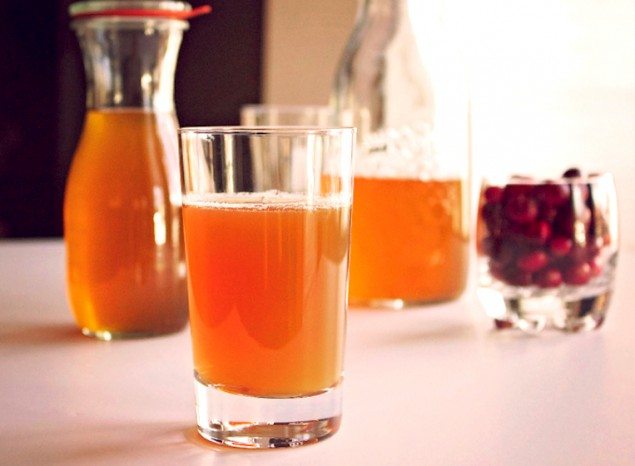 Kombucha. You may have already heard the name as it has been all the rage in health food recently. Nowadays you can go to your local grocer and buy a bottle of it in a myriad of flavors for 4 or 5 dollars. However, in certain parts of the world, people grew up on this stuff, even making it themselves at home, which is what we will learn to do today.
So what is it exactly? Kombucha is a naturally fermented, slightly fizzy beverage. It contains trace amounts of alcohol, but so little that our bodies metabolize it as quickly as we drink it. Kombucha is made by fermentation of sweetened tea (black, green or white) with a SCOBY, which stands for 'symbiotic culture of bacteria and yeast', also referred to as 'mushroom'. The bacteria and yeast from SCOBY convert the sugars into acids, vitamins and minerals, and carbon dioxide. Kombucha has some wonderful health benefits such as strong antioxidant and antimicrobial properties, acids to aid digestive and immune systems, and the potential to prevent and even revert liver damage.
Be warned: SCOBY looks disconcertingly similar to a jellyfish pancake floating on the surface, sometimes with brown strings of yeast attached. If you can get past that, you can order them online, or if you're up to the extra challenge you can even make your own using these instructions from TheKitchn.com.
See Also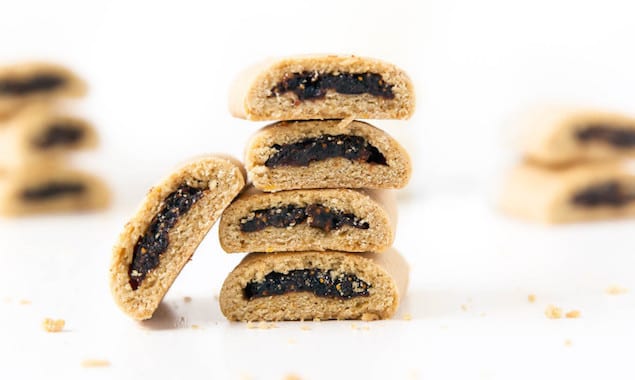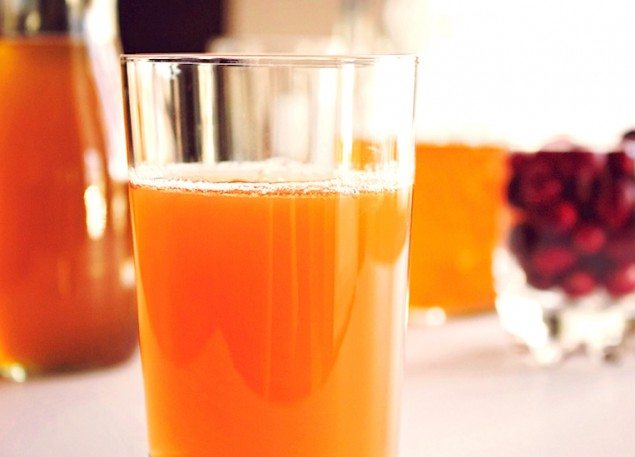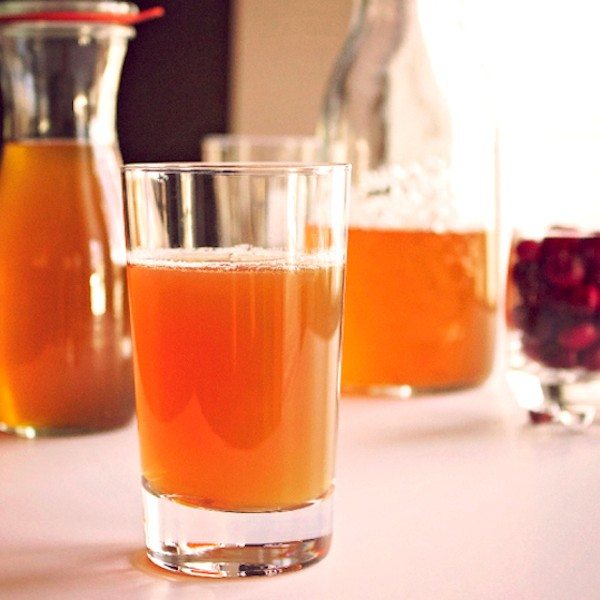 Valeria Weaver
Ingredients
1

gallon

filtered water

6

bags of unbleached black/green/white/oolong tea

1

cup

of white sugar

1

kombucha SCOBY
Additional Materials
Large stock pot

One gallon glass jar

Wooden mixing spoon

Funnel

Very fine strainer
Instructions
Bring water to boil, turn the heat off. Put sugar and tea in the water and mix thoroughly (otherwise the sugar can stick to the bottom of your pot).

Allow to cool

Once the liquid reaches room temperature, or is just slightly warm, take the tea bags out and transfer the liquid to a gallon glass jar.

Add SCOBY using a wooden spoon or clean hands (avoid touching SCOBY with metal utensils). Cover the jar with a paper towel, tie with a rubber band, and keep at room temperature, away from sunlight, for 7-10 days.

Start tasting kombucha after 5 days. Once it reaches the level of tartness you like, remove the SCOBY, and reserve for the next batch. You can strain the remaining kombucha into jars or bottles of your choice, refrigerate and start drinking it. Or, continue to a second fermentation (see in notes).
Notes
Second fermentation is a way to add flavor and additional carbonation. Just add 2 cups of any juice or chopped fruit to the kombucha, cover tightly, and keep at room temperature for one to three days. Taste it regularly so you can stop fermenting when you reach your desired flavor. Recommendations include ginger, pomegranate juice, and fresh strawberries and raspberries.
Valeria Weaver
A mom cooking slow food in the fast world. I'm bringing back traditional recipes, and making new traditions.