A culinary destination is not particularly the first thought that comes to mind when considering Albuquerque, New Mexico. However, while you're on the hunt for some sterling silver and turquoise, the search may turn into exploring some of these hidden gems that will satisfy your appetite…
Albuquerque sits a mile above sea level where – besides Breaking Bad – chili peppers reign and are the traditional (culinary) claim to fame. Really, strings of dried chilies are found hanging like curtains on most of the town's front entrances.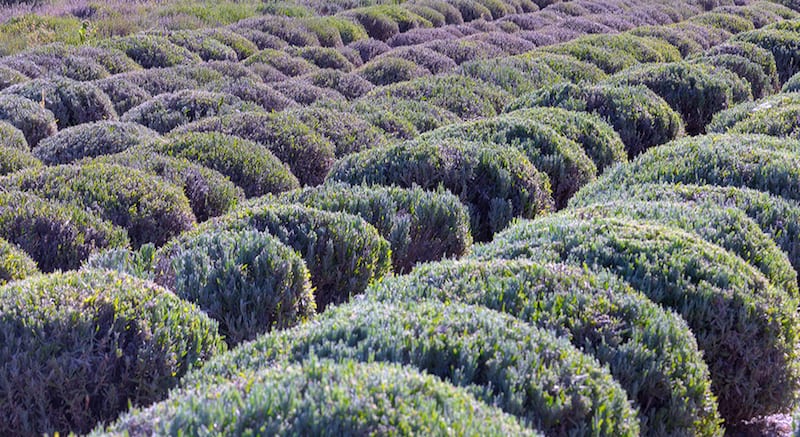 Los Poblanos Historic Inn is a serene lavender farm reminiscent of the pueblo style architecture from the 1930's. Nestled by the gentle flowing Rio Grande with sweeping views of fiery mountain sunsets, take a moment to frolic through the lily pond, edible and flower gardens and admire the immaculately restored murals of New Mexico's colonization period scattered across the property. The vibrant resident peacocks and token albino peacock, who responds to the name Albert, offer a smooth transition of feeling at home during one's stay. So will the salt and lavender rimmed cocktails guests are greeted with in the silver accented, ranch style lounge area. Do take advantage of each room's invitation to ignite the flames in the fireplace instead of using the standard heater. Nothing beats a cup of warmth from the complimentary French press while sitting next to a crackling fire. Lavender products to enjoy in the bathroom provide a cloud 9 night's sleep. Even better, all lavender products made at the Inn are available at the Los Poblanos Farm Shop.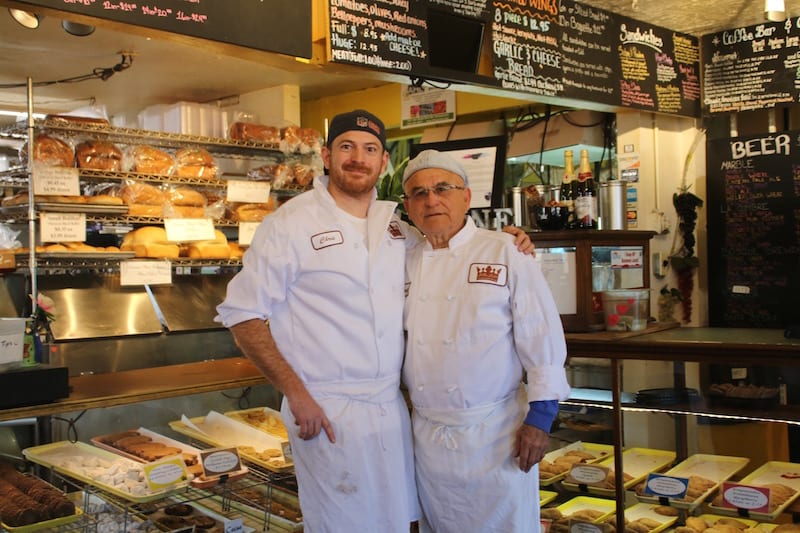 Some neighborhoods are fortunate enough to have a beloved family-run business that the community wants to keep alive no matter what it takes. This one is the bakery, Golden Crown Panaderia. Maybe it's the lingering aroma of sweet fruit empanadas, the freshly baked loaves of spicy bread, or the nearly 30 craft beers on tap that lures local and foreign patrons alike to this place? Could it possibly be the vibrant and wise 70-something young baker, Pratt, who started the business over 30 years ago, who will share with you his advice on life? Chris, his head-strong, tango suave son that can tantalize you with some serious moves is also a notable mention. But all of this would not exist without the community effort to renovate, expand, and grow this neighborhood gem into what it is now. Enjoy a freshly brewed cup of latte art and their signature buttery, multi-textured, whole grain biscochitos and try to not feel the love of this father and son bakery.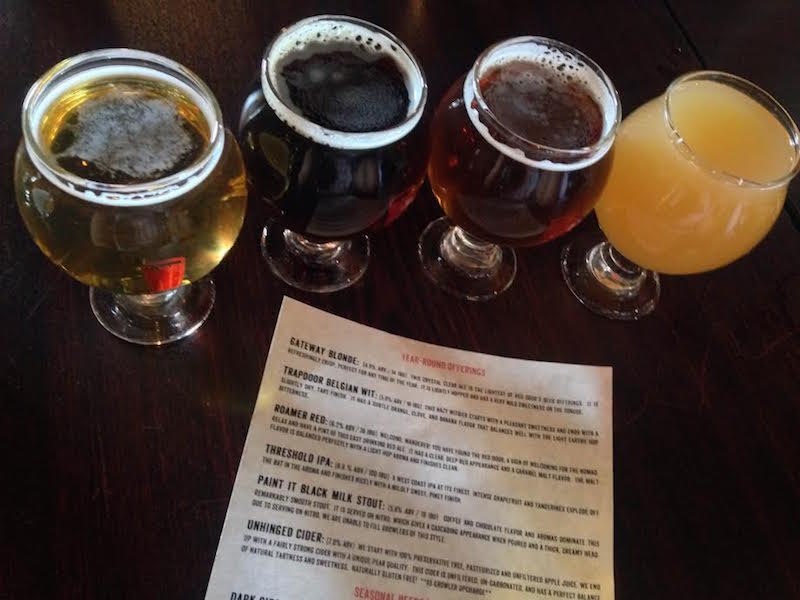 During any culinary adventure, the need to feel hungry is a true occurrence. Enter Routes Bicycle Tours. Since 2011, the friendly cycle staff offers a variety of leisurely tours around Albuquerque, one being the Bike & Brew tour. Bronze your way beneath the New Mexican sun and enjoy the vast geography of the town while cycling to three nearby craft breweries. Brew Masters will quench your thirst with a flight of what is on tap and casually describe each one, followed by a tour of the brewery facilities. Mission accomplished, the appetite could not re-introduce itself at a better time!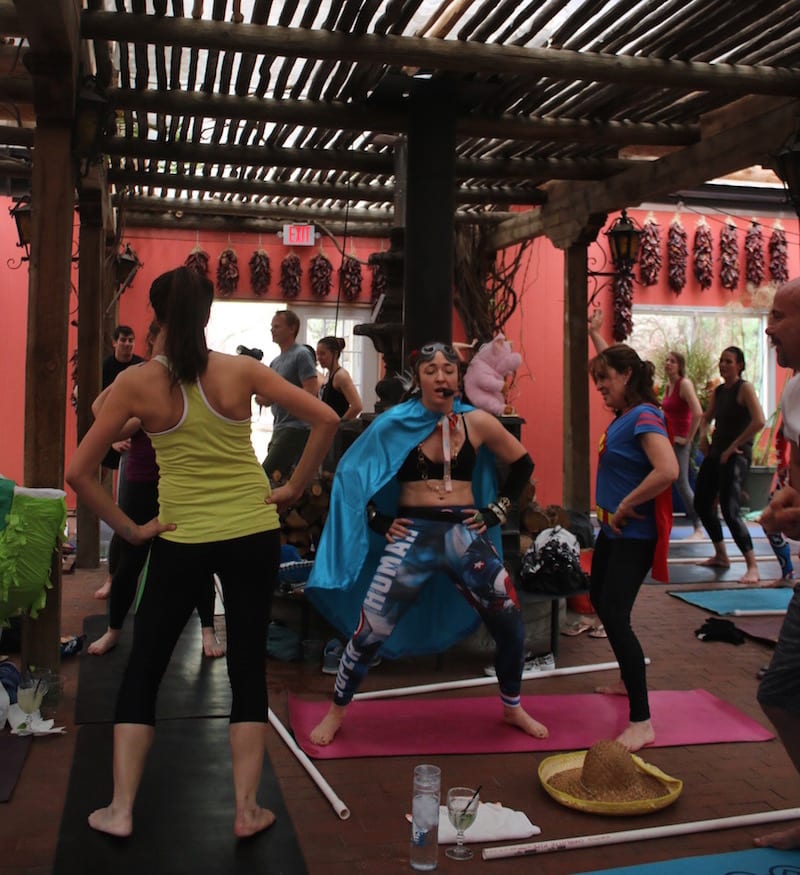 The constant battle within oneself while in Albuquerque is the preference between a red or verde chili salsa to accompany the New Mexican gastronomic pleasures. However, what you do not have to toil over is the 10 a.m. Sunday session of yogaritas held in the sky lit event space at El Pinto, where arriving in second-skin superhero costumes is optional. Consider it, even the mascot dogs and adopted pig come appropriately dressed for the occasion. The humorous and animated instructor will show your abs and glutes no mercy as you gyrate in various seductive positions to the catchy beats of the selected playlist. The post-punishment margarita with a shot of smoky mezcal is well deserved. Since 1994, this restaurant boasts of its table-to-farm practices. Think about it; shouldn't it be the other way around? Actually, no. El Pinto creates a complete, self-sufficient system by first composting any food waste in their worm farm. The liquid "tea" collected from the new soil is used as a natural fertilizer for the select ingredients used in the menu. In addition, happy hens roam free providing organic eggs and the locally sourced steaks are aged in-house. Both forms of protein are worthy to get onto any Sunday bruncher's plate.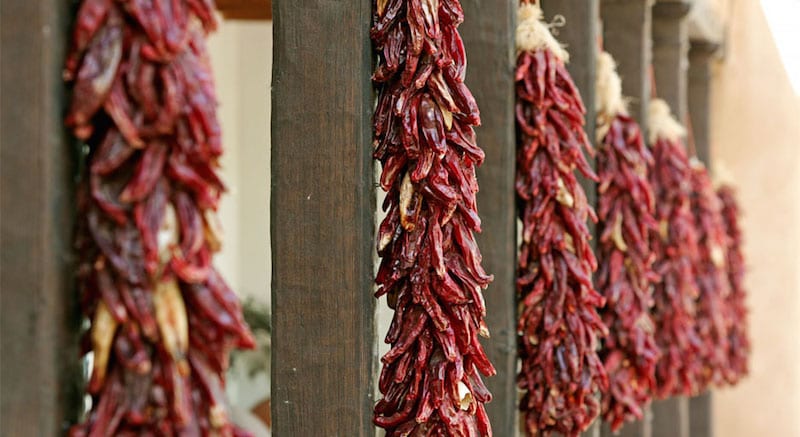 Albuquerque offers a growing culinary scene, strongly reflective of its cultural Mexican and Native American influence. Though it's not possible to get one's fill of margaritas, guacamole, or Indian bread, take comfort in that you will leave this place thoroughly satisfied.
Los Poblanos Historic Inn & Organic Garden:
Los Poblanos Historic Inn & Organic Farm
4803 Rio Grande Blvd N.W.
Los Ranchos de Albuquerque, NM 87107
Have a farm-to-table meal at the restaurant where the humble nominated James Beard Award Chef Jonathan Perno applies the Slow Food philosophy to the ever changing menu.
Golden Crown Panaderia:
1103 Mountain Rd NW,
Albuquerque NM 87102
Order one of the fruit empanadas and tell Baker Chris to teach you a few tango moves.
Routes Rentals & Bicycle Tours:
404 San Felipe St NW #B-1
Patio Escondido, Historic Old Town Albuquerque, NM 87104
Most popular packages are the Bike & Brew tour and Breaking Bad tour, so book in advance.
El Pinto:
10500 4th Street
Albuquerque, NM 87114
Yogarita classes are offered every Sunday and be sure to come dressed as a superhero.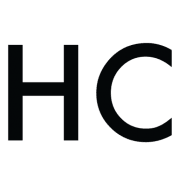 Reena Retuta
As a Culinary Adventurist, getting her hands into food before it gets onto the plate comes naturally to Reena. She spit-roasted her first whole pig at the age of eight, harvested hazelnuts in Italy, butchered a lamb at a ranch in Australia, spent a summer splitting open live lobsters at a traveling pop-up kitchen in Holland, and visits a small vineyard along the central California coast to make wine and olive oil each year. She's determined to find the elusive white truffle in her lifetime. A graduate from the University of Gastronomic Sciences in Italy, Reena holds a deep appreciation for cultural traditions in food, and her favorite simple pleasure is sharing a meal al fresco.