A practically guilt-free dessert where strawberries are paired with a simple and healthy drop biscuit.
By Julie Andrews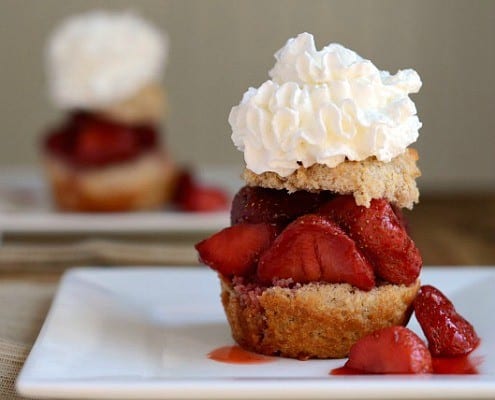 Mother nature can be so cruel sometimes. No, I'm not talking about climate change or natural disasters. I'm talking about strawberry season.
Here in New York State strawberry season only lasts a few weeks. A few weeks! Cruel.
In my humble opinion there's no better strawberry than a freshly picked, homegrown strawberry. Roasted strawberries are all the rage right now and with the season drawing to a close I knew I'd better hop on the bandwagon quickly or I would miss it altogether. I'm so glad I did. These berries are all the rage for a reason. They are fabulous.
See Also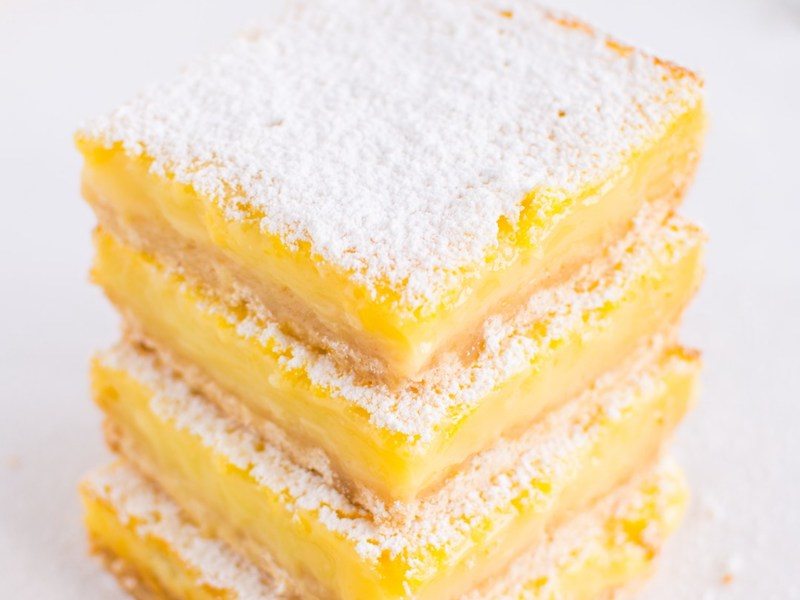 I imagine this rich, roasty strawberry sauce would make a fabulous topping for many things. Waffles, pancakes, poundcake, shortcake, angel food cake, ice cream, crepes are just a few I can think of off the top of my head. They produce a ton of juice which thickens up slightly to a nice syrup. You could even use the syrup and the strawberries separately and come up with two desserts for the price of one.
I paired these strawberries with a simple and healthy drop biscuit. The biscuits feature whole wheat flour, reduced fat milk, and less butter than typical biscuits so this dessert is practically guilt-free. Making the biscuits in a muffin pan is a little trick I like to use for a prettier presentation. You can also drop them straight onto the baking sheet. They will be equally delicious.
Print
Roasted Strawberry Shortcake
---
1 quart

fresh strawberries, hulled and sliced in half (quarters if they are large)

1 teaspoon

maple syrup

1 teaspoon

olive oil

½ teaspoon

balsamic vinegar

1 cup

flour all-purpose flour

1 cup

whole wheat flour

4 teaspoons

baking powder

½ teaspoon

salt

¼ cup

cold butter

1 cup

1% milk
---
Instructions
Preheat oven to 350 degrees F.
Place the strawberries in a medium bowl and drizzle the next 3 ingredients on top.
Toss gently to coat.
Arrange strawberries in a single layer on a baking sheet. Roast in preheated oven about 20 minutes or until they are very soft and have released their juices. Transfer strawberries to a bowl or container.
Increase oven to 450 degrees F.
Grease a standard muffin pan.
In a medium bowl combine flours, baking powder, and salt and mix well with a whisk or fork.
Cut the butter into little pea-sized pieces and mix them into the flour mixture.
Using your hands or a fork, combine the mixture it resembles coarse crumbs.
Pour in the milk and stir until just combined.
Distribute the batter evenly among 12 muffin cups. Bake for about 10 minutes or until tops are light browned.
Remove biscuits from muffin tin to cool and serve topped with roasted strawberries, juice and whipped topping of your choice.
Julie Andrews
Julie is a Registered Dietitian, food writer, and food photographer. Her blog emphasizes healthy eating and features an eclectic mix of savory and sweet recipe ideas. Her photography is frequently published on Foodgawker, Tastespotting and Healthy Aperture. Read more at tastefullyjulie.com.