Mumbai is known for its unique variety of street foods. Eaten by people of all walks of life in India, here are ten delicious street food items that can be found scattered throughout Mumbai.
By Anita Mokashi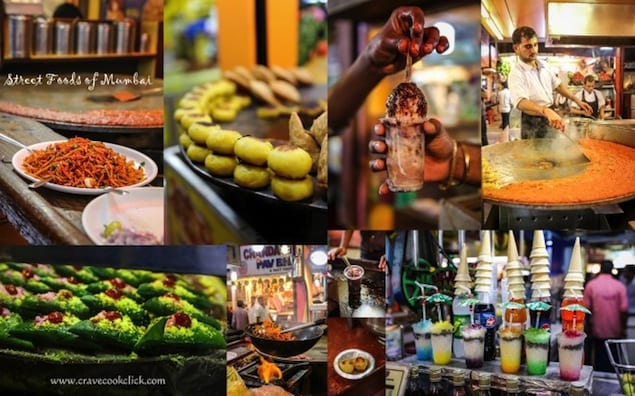 Street food of Mumbai is the food sold by hawkers from portable stalls. It distinctive street food is one of the characteristics of the city. Although street food is common all over India, street food in Mumbai is noted because people from all economic classes eat on the roadside almost round the clock and it is sometimes felt that the taste of street food is better than restaurants in the city. Many Mumbaikars like a small snack on the road in the evening. People of Mumbai cut across barriers of class, religion, gender and ethnicity and are passionate about street food. Street food vendors are credited by some for developing the city's food culture. Relatively inexpensive as compared to restaurants, street food vendors tend to be clustered around crowded areas such as colleges and railway stations.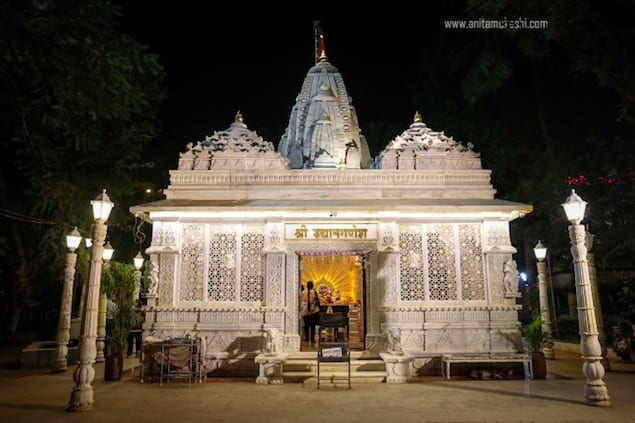 Being from Mumbai, I am a big fan of street food.
Vada Pav/Bhaji Pav is noted as the most popular street food in Mumbai. One of the best is from Ashok Vada Pav Stall near Shivaji Park and Prabhadevi. Prabhadevi is famous for the holy Siddhi Vinayak Temple and Shivaji Park is known for Udyan Ganesh. It's every Mumbaikar's grab-and-go snack. Potato patties mashed with garlic, chillies and coriander are dipped in chickpea flour, fried golden, then laid in "pav" – a springy white bap that's well buttered, spread with coriander chutney and sprinkled with garlic and chilli powder.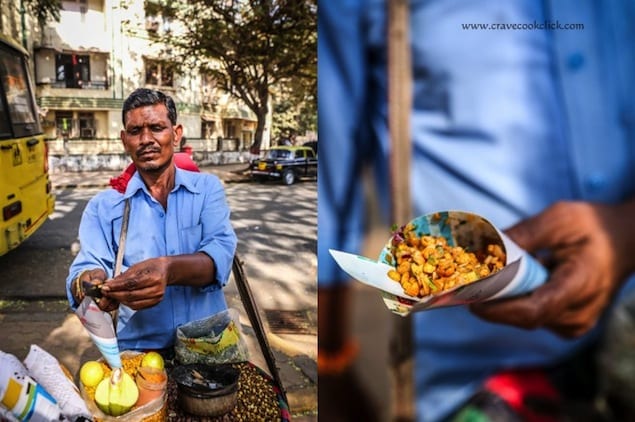 Chana Jor Garam is an amazingly mouthwatering tangy snack made from black grams, lemon juices and onions. Just the thought of them makes my mouth water. Every evening after some healthy gossip with my friends at Shivaji Park I have Chana Jor Garam.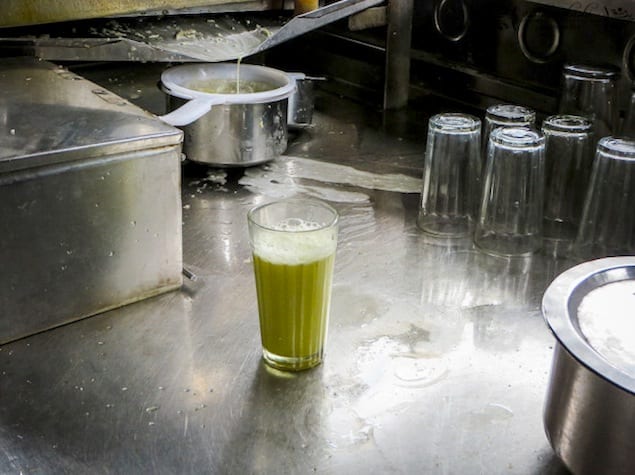 Fresh Sugarcane juice vendors are synonymous with Mumbai roads and offer a cheap form of refreshment. After the challenging train journey nothing can soothe you but the fresh sugarcane juice at Dadar Station.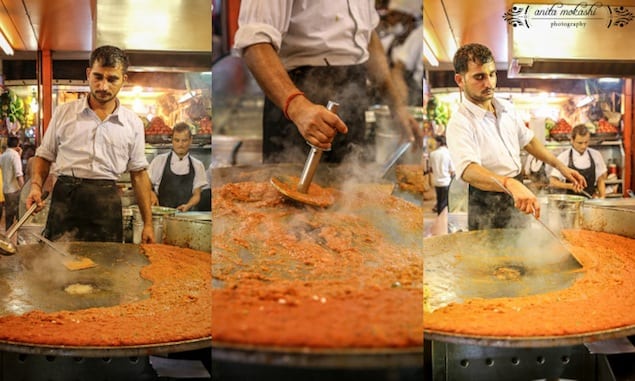 The Pav Bhaji at Juhu Chowpatty is a MUST if you visit Mumbai. Not only the taste but even the preparation is mindblowing. Huge pan, free flowing butter and the breeze from Juhu chowpatty carrying the fragrance is a once-in-a-lifetime experience.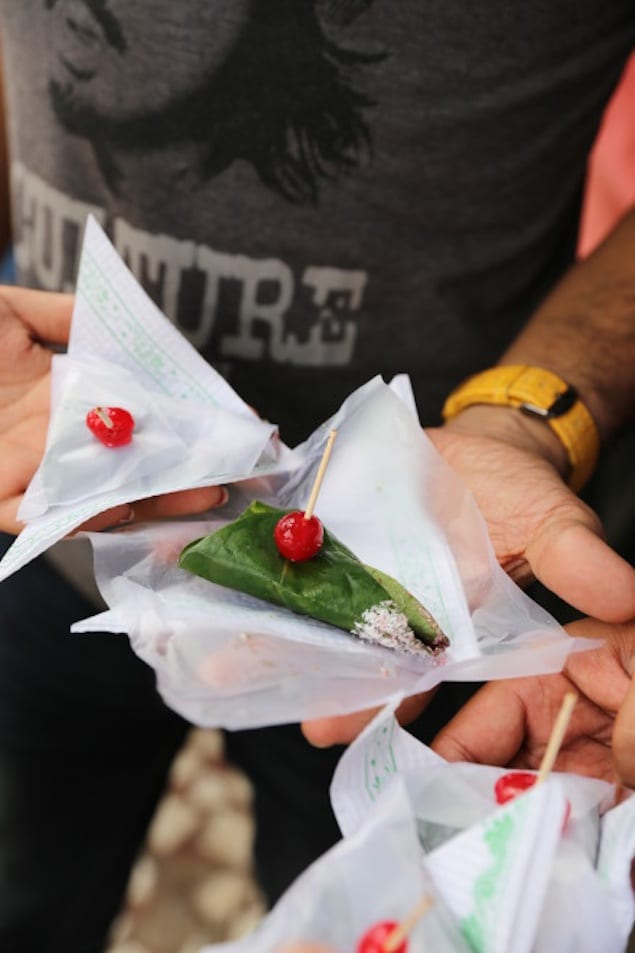 Paan, a betel leaf preparation eaten as a mouth fresher post meals in India. Almost every street corner in Mumbai is home to a popular paanwala whom the locals vouch for. Mucchad Paanwala from Breach Candy is the most famous paanwala not just in Mumbai but also outside Mumbai. Their homemade gulkand is yummy and the Meetha paan infused with coconut is worth a try.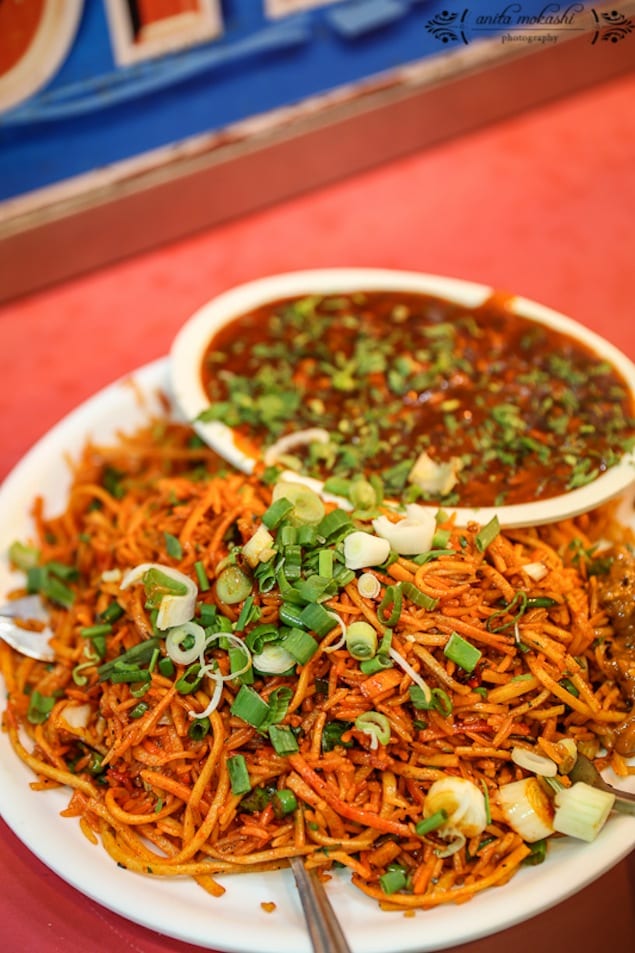 Triple Schezwan Hakka Noodles at Juhu Chowpatty are incredible. Super spicy, steaming hot and delicious.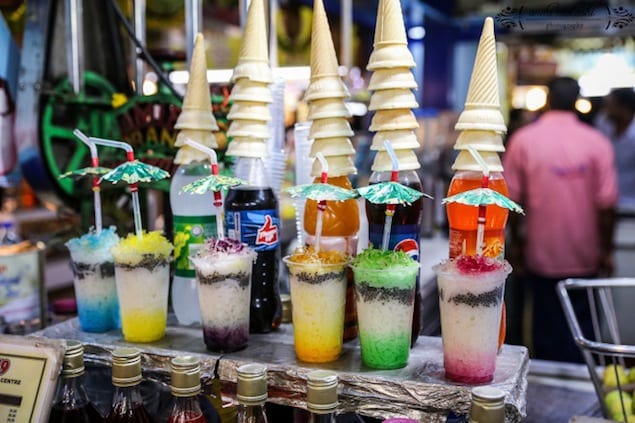 See Also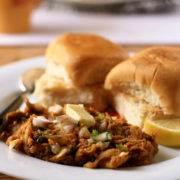 Badshah opposite crawfort market is known for over more than 60 years for serving excellent Faloodas (an indian milk based dessert). You can also order milkshakes and ice creams.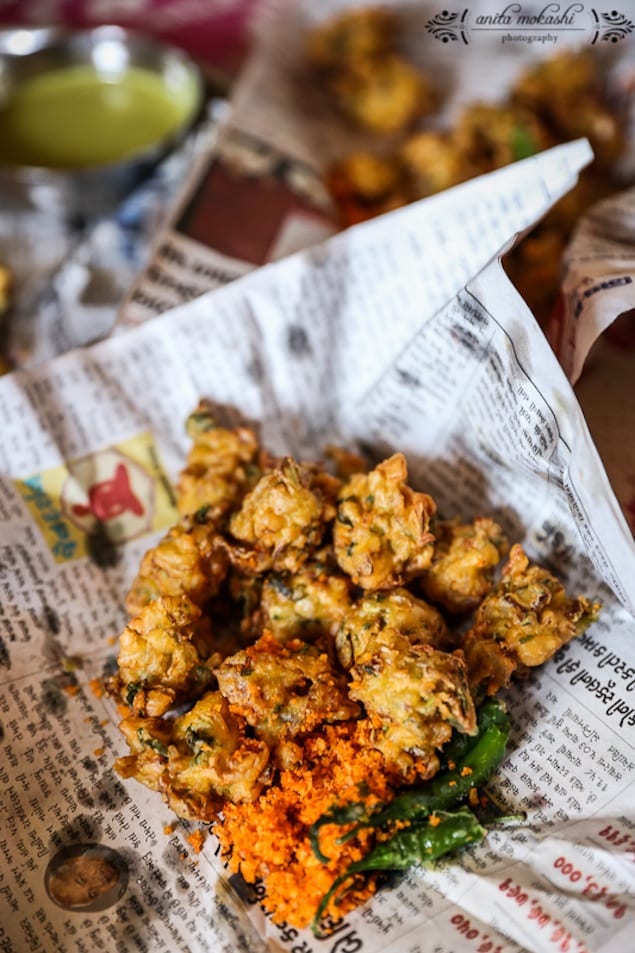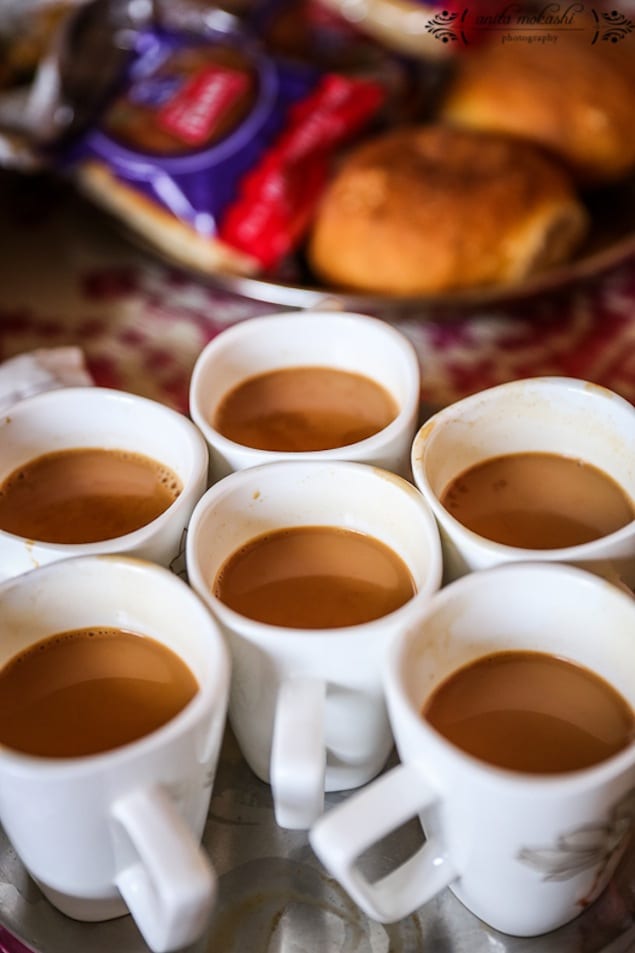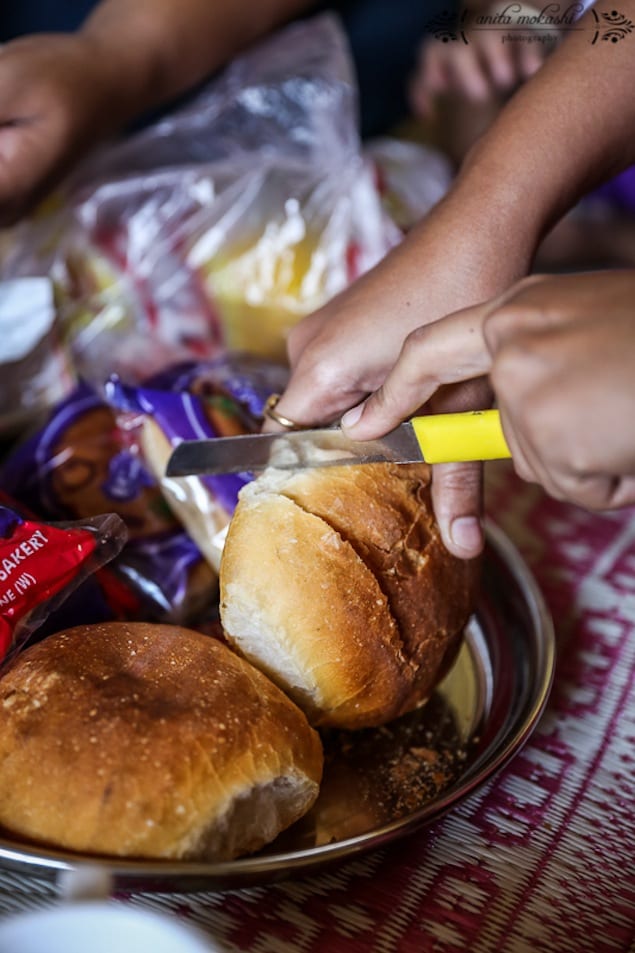 Kadak Paav, Chai & Bhaji: An ideal breakfast for me especially on Sunday mornings. All the 3 items will be available in most of the gullis of Mumbai.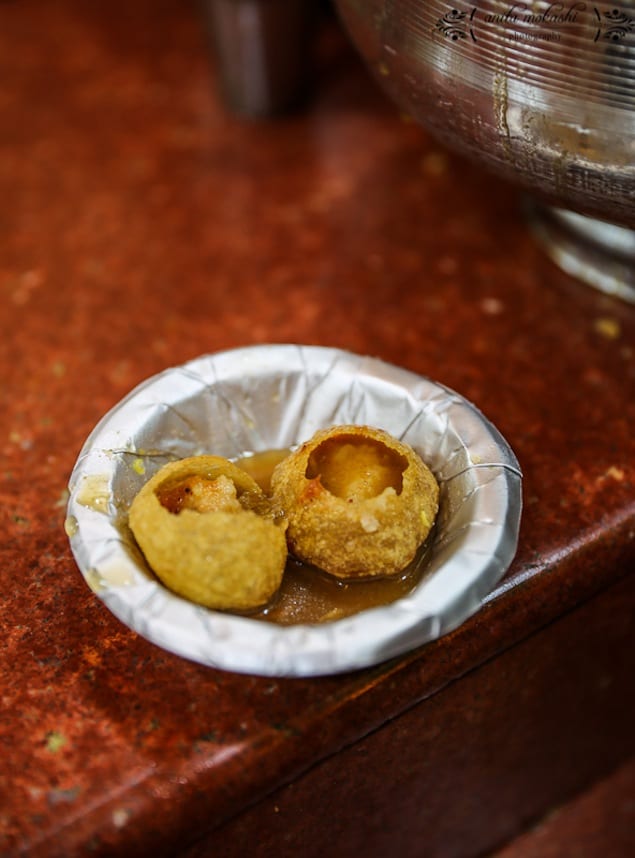 Pani Puri: The craft is part of the fun: vendors poke a thumb into a crisp fried sphere, fill it with potato, chickpeas, onion and sprouted lentils, then dunk it into a sweet-and-sour mix of tamarind and jaggery, then a liquid blend of coriander, mint and garam masala. Eat it whole, and unless you have a stomach of steel, don't go anywhere but Elco Pani Puri Centre, where they use mineral water.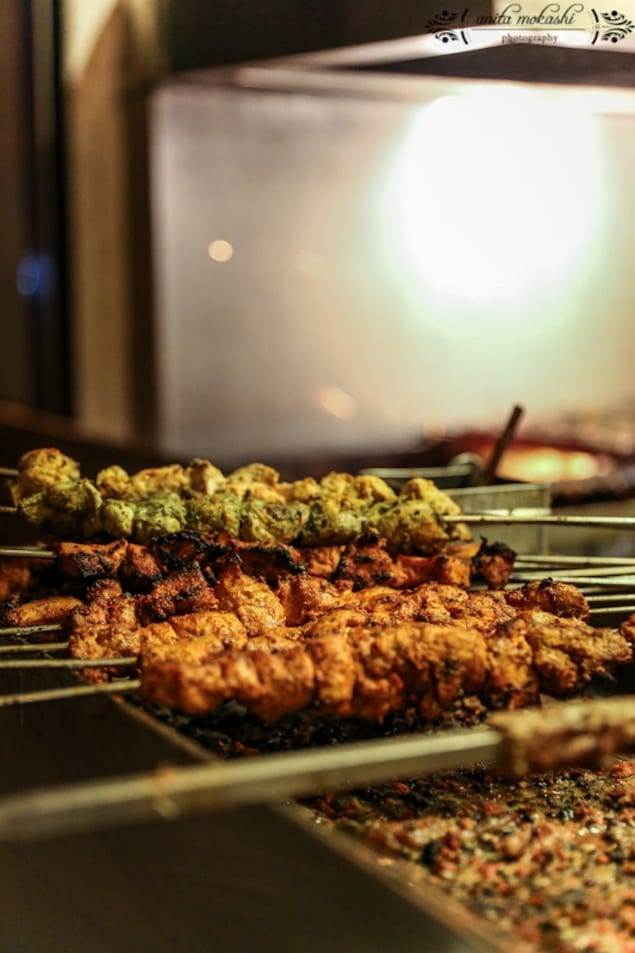 Mohammed Ali Road is the benchmark for skewered kebabs, which hang from smoking stalls like sizzling curtains. But towards the north end, veer left on to Dimtimkar Road and head to Sarvi. It's been around for 90 years, has no sign, looks fire damaged, and grills the most tender beef seekh kebabs in the city. Crisp on the outside and melting in the middle, with a hint of mint – rumour has it they grind papaya into the meat. Get there early evening, as they sell out fast.
Anita Mokashi
Anita Mokashi is based in California, but born and brought up in Mumbai, India. Her blog Crave Cook Click is mostly about Indian cooking, but occasionally she shares recipes from other cultures and cuisines too. Anita is also the publisher of a popular photography blog.