Chill out this summer with this guide to cool oysters and crisp Chablis.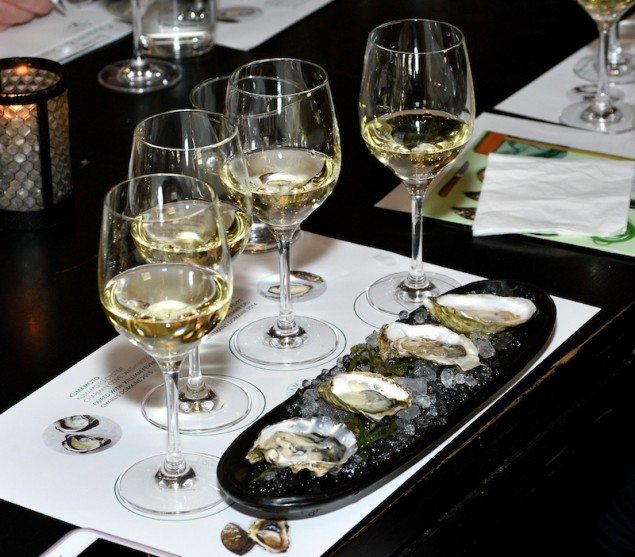 Everybody knows seafood is the go-to gourmet cuisine for summer. Oysters are popular options to indulge in, and their distinct taste demands an accessible and equally satisfying wine to pair with them. According to Rowan Jacobsen, America's go-to expert on oysters and the author of A Geography of Oysters: The Connoisseur's Guide to Oyster Eating in North America and The Essential Oyster: A Salty Appreciation of Taste and Temptation, that's where Chablis comes in. Although there are numerous wines that match well with certain types of oysters, he says only Chablis has the ability to pair well with all of them.
According to Jacobsen, oysters are similar to wine in several ways. For one, just as wine comes in different varietals, oysters feature different species. Second, while wine is greatly influenced by terroir (the natural environment it is produced in), oysters are influenced by merroir (the local conditions in which seafood is raised). Lastly, both wine and oysters are beloved for showcasing classic tastes and flavors on their own and paired together.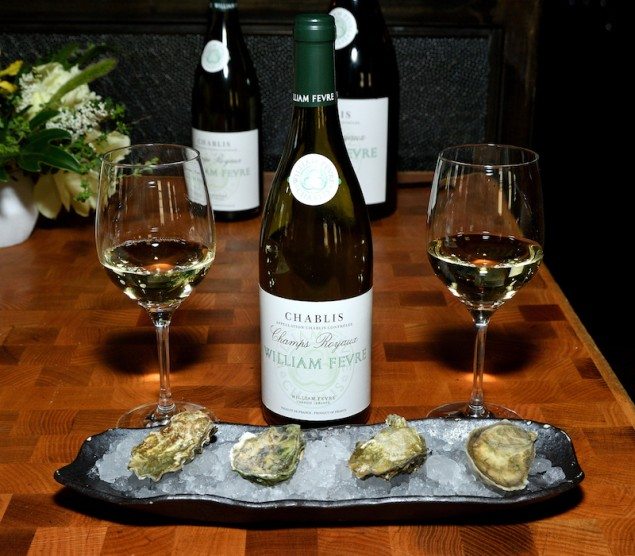 There are five species of oysters in North America, and their taste varies depending on if they originate from warm water or cold. Oysters mirror the salinity of the water they grow in, and they are affected by growing techniques. Each individual bay also features its own unique combination of minerals and plankton that oysters feed on. Just as you would fruit, when selecting oysters Jacobsen recommends choosing those that are heavy for their size – and the shells should be tightly clamped. Additionally, he believes shucking is an experience you don't want to miss out on.
"If you can shuck your own oysters, it's really great. I think there is a practical reason and a spiritual one. The practical reason is it makes you the life of the party. You can say, 'Come on over to my house. Let's have an oyster party. We're going to open oysters and drink some Chablis,'" enthuses Jacobsen. "The spiritual reason is because I think it completes the experience. For at least 164,000 years human beings have shucked oysters. They probably didn't have good steel knives, but there are these caves in South Africa that date back to 164,000 years ago. What the archeologists found in the caves were shells, bones knives and a kind of chalk for marking on bodies or shells. I know an oyster bar when I see one, so basically oyster bars date back 164,000 years, which is as far as we date back." Shucking is also kind of like catching your own fish or picking your own mushrooms, he adds, and when you start from the beginning and go through the experience, it reminds you of what it's all about.
Once you finished shucking, Jacobsen recommends you slurp your oyster and follow up with Chablis. "The chaser is key!," he declares. What's the chaser he recommends? Selections by William Fèvre since the soils where this Chablis grows are rich in minerals and oyster fossils, which contribute to the wine's ideal pairing with oysters. The notes of citrus and white-fleshed fruits pair well with the salinity of the oysters and the supple quality of the wine compliments the texture of the oysters. In particular, Jacobsen praises the refreshing, crisp and mineral-driven William Fèvre Champs Royaux as a good entry-level wine that pairs well for the summer season – and beyond.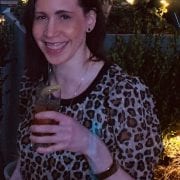 Stef Schwalb
A born and bred New Yorker, Stef Schwalb's love of everything culinary knows no bounds. Her claim to fame? Her Jameson-infused, dark chocolate chip oatmeal cookies. Fun facts! Stef was once a finalist in Dunkin' Donuts' Create Dunkin's Next Donut Contest, and she won a trip to New Zealand based on a 140-character Sauvignon Blanc tasting note Tweet. She is currently communications manager at Gregory White PR, where she writes about enticing food and wine experiences at wineries and wine regions across the globe.