Turkey patties get filled with spices, herbs and shallots for flavor and topped with an array of Mediterranean accouterments before being stuffed into a pita.
By Abby Himes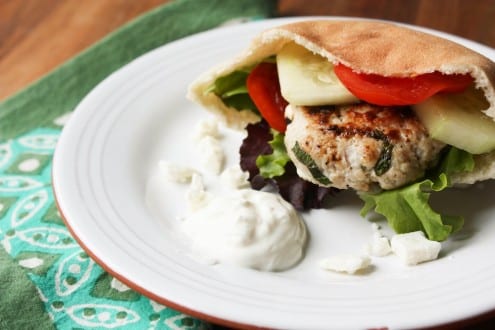 Ground Turkey Greek Burger
Turkey patties get filled with spices, herbs and shallots for flavor and topped with an array of Mediterranean accouterments before being stuffed into a pita.
Ingredients
1 lb ground white meat turkey, thawed
½ teaspoon garlic powder
½ teaspoon cumin
½ teaspoon coriander
dash of cayenne
¼ teaspoon dried oregano
¼ teaspoon black pepper
1 teaspoon salt
1 Tablespoon shallot, minced
1 teaspoon fresh mint, finely chopped
4 Tablespoons feta cheese crumbles
2 Tablespoons oil (olive, veggie, etc.)
Pitas
Lettuce
Tomato
Cucumber
Sour Cream/Greek Yogurt
Extra Feta
Instructions
Mix the raw turkey, garlic powder, cumin, coriander, cayenne, oregano, black pepper, salt, shallot, mint and feta together in a large bowl. Use your hands to really mix the spices in. Cover and let the mixture sit in the fridge for about 30 minutes.
Then, form the turkey mixture into patties.
In a large skillet, add the oil and bring to high heat add the patties and reduce heat to medium-high. Cook the patties for about 7 minutes a side (depending on thickness it could be more or less), until cooked through.
*I always have one burger to cut open to test, plus if you are using pitas you may need to cut them in half - so no one will notice :)
Serve in pitas, with a dollop of sour cream or yogurt, lettuce, tomato and cucumber. Enjoy!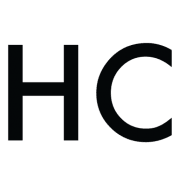 Abby Himes
Abby can be found cruising her local farmer's market and co-op looking for fresh, new, flavors and sustainable options. She sees food as an adventure, and is always excited to try something new. Abby is also the creator and voice behind the food blog, Seaweed & Sassafras.