Simple to make and quite delicious, Grissini, the Italian breadsticks are a blank slate just waiting to be enhanced.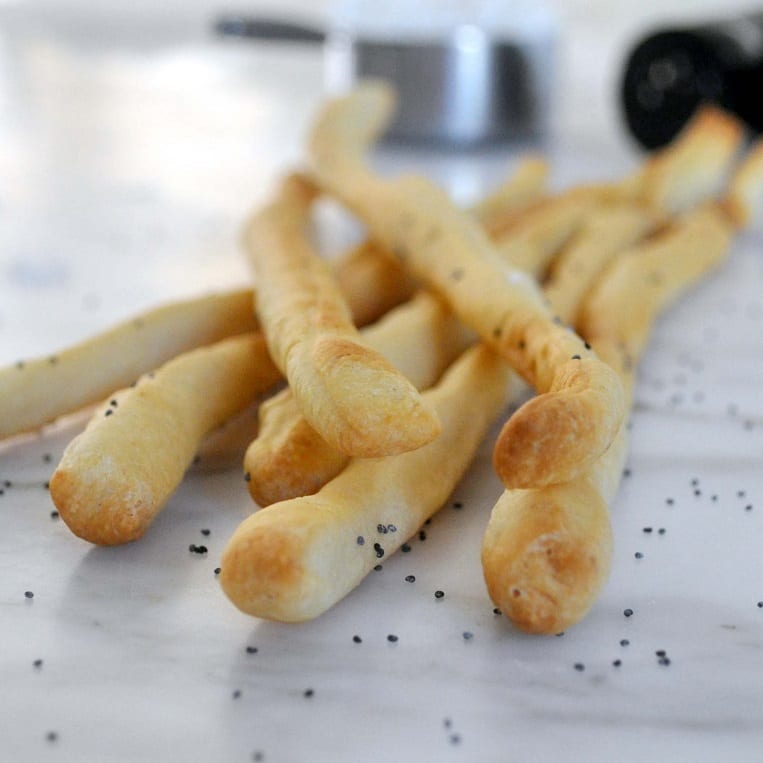 Imagine. One of these deliciously crispy breadsticks wrapped with savory Italian Prosciutto. Or next to a fancy cheese platter and tasty olives. You can even place some of these breadsticks into a tall glass or in a small vase and make a deliciously edible centerpiece. Everyone will be impressed, especially when they find out you made these from scratch. So remember: go for a rustic look, not perfectly shaped, like store-bought grissini.
The good news, you can wow everybody, without too much effort. Just prepare a simple pizza dough. And as you do for pizza, make sure to knead the dough until smooth and elastic. Store covered in a warm place, and give it enough time for it to rise. Stretch the dough, brush with tasty olive oil, cut it in strips and stretch the breadsticks. At this point you can add different flavors to the grissini, from herbs like chopped rosemary, to poppy or sesame seeds. Make it fun and delicious.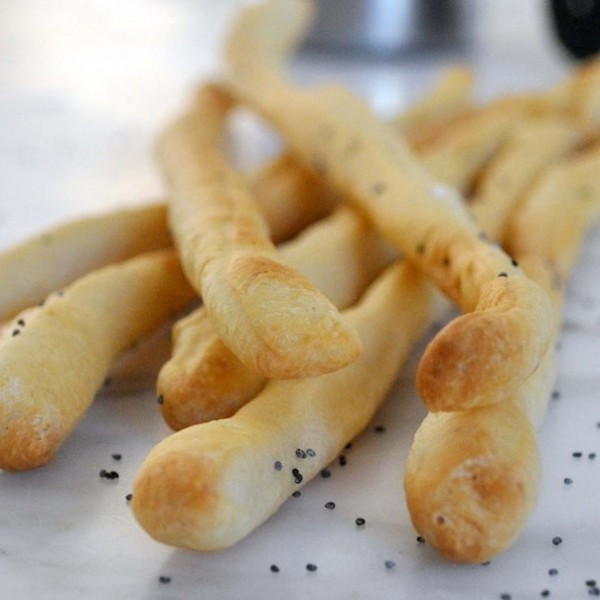 Ingredients
2

cups

300 gr of bread flour

1/2

teaspoon

of sugar

one package

15 gr of active dry yeast

3

tablespoons

of extra virgin olive oil

divided

3/4

cup

175 ml of warm water

1

teaspoon

salt 6 gr

poppy seeds

or sesame seeds (optional)
Instructions
In a large bowl mix the flour with the sugar and the dry yeast.

Add two tablespoons of olive oil to the flour, and half cup of warm water. Mix with a spoon.

Dissolve one teaspoon of salt in a quarter cup of warm water. Add it to the dough, and mix with a spoon first until all the water is absorbed. Move the dough to the counter and knead by hand for a few minutes (maybe 5) until the dough is smooth and elastic. Add a bit of water if too hard. Or a bit of flour if too sticky.

Make the dough into a ball and cover in plastic wrap and a kitchen towel to keep warm. Let rise for at least an hour.

Flatten and stretch the the dough into a rectangular shape about 1/4 inch thick and 14 x 9 inch. Brush with one tablespoon of olive oil.

Cover again with plastic wrap and let sit for one more hour or longer.

Preheat the oven to 400° F (200° C).

Cut the dough on the shorter side in strips, about 1/3 of an inch (1 cm) wide, using sharp knife or a pizza cutter. Stretch each strip to almost double its size or the length of your baking sheet.

If you'd like, you can sprinkle with sesames or poppy seeds, and roll the breadsticks so the seeds stick to the dough.

Bake the breadsticks for about 12 minutes. Watch carefully while baking. The time can vary based on the thickness of your breadsticks.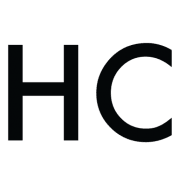 Manuela Mazzocco
Born and raised in Venice, Italy, Manuela now lives with her husband and two children in Los Angeles, California. In her blog, Cooking with Manuela, she strives to share her passion for Italian food. As a mom of two young boys, most of her dinner preparations are done while checking homework, quizzing for science tests, and looking for Lego pieces. Her step-by-step recipes help readers create delicious food while on a busy schedule. There is nothing as special as ending your day with your family or friends sharing a good conversation and a tasty homemade meal.