This salad is perfect for an outdoor feast and will inspire even vegetarians to appreciate the beauty of grilling.
By Mariela Alvarez Toro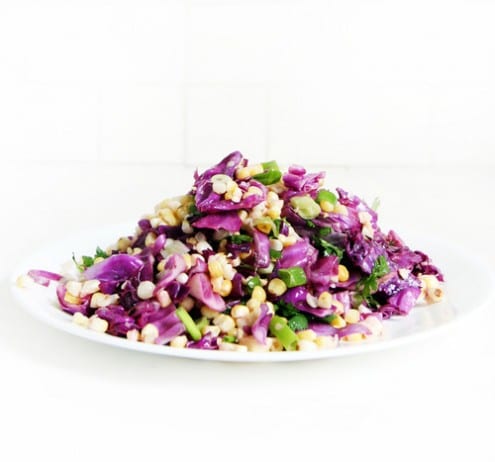 Having an outdoor space, however big or small, in New York City is a rare, but welcomed commodity. When we moved to New York City a year and a half ago, we looked far and deep for the perfect place. We were young, naïve, and newlyweds. Our apartment needed to be this charming little place we would call our first home. Dump after dump, we landed on this apartment. Sure, the cookie store downstairs was cute, and the size of the kitchen was perfect, but the rooftop terrace we could gain access to drew us in. Imagine the possibilities: we could grow vegetables, have outdoor dinner parties, and even invite people over for barbeques, a tradition we had started in Ithaca, and carried over to every city we moved into after that.
Our roof terrace is as big as our apartment. It is raw, almost rustic, with the charm of a haphazardly put together kind of place that grew organically over the years. It is neither designed nor planned. Most of what is there belongs to our next-door neighbors, who have been living in this building for ten years. We share a table, chairs, lots of plants, and a grill, the minimal requirements for having a perfect summer shindig. With the addition of bistro lights and an old-school lantern, we were set for summers to come.
This recipe was born on this outdoor terrace. It embodies everything an outdoor summer feast should: simple, fresh, delicious ingredients, cooked over a fire. You might be wondering how a vegetarian, like myself, could potentially enjoy the beauty of grilling, when most of grilled food revolves around meat. Well, I am here to prove you wrong, and show you how to enjoy grilling without missing the meat.
See Also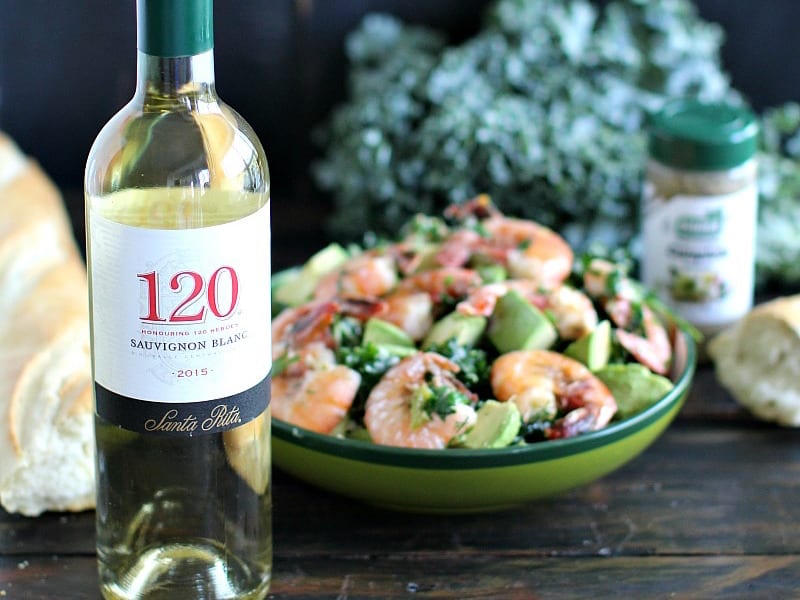 On a recent farmer's market visit, I was surprised to find the season's first sweet corn harvest. With the corn, I bought beautifully hued red cabbage, aromatic cilantro, and fresh green onions. These would become the ingredients to make the most delicious grilled salad you will ever eat. I am not exaggerating here, this salad is good! As a voracious herbivore, I have never eaten anything like it. Corn is grilled until fully cooked and slightly charred. The cabbage gets warm up on the outside while staying raw on the inside, with the intentions of taking a little bit of the bite off, and infusing it with a smoky flavor, while maintaining its crunch and freshness. All the ingredients are chopped and mixed in with a little vinegar, olive oil, and salt. This salad is smoky, and rich, while still remaining fresh and light; a flavorful combination of textures, flavors, and aromas that will put a smile on your face with every bite.
Grilled Summer Salad
This salad is perfect for an outdoor feast and will inspire even vegetarians to appreciate the beauty of grilling.
Author:
Mariela Alvarez Toro
Ingredients
3 ears of corn, chucked
Half a head of red cabbage, quartered
Large handful cilantro, chopped
2 green onions diced, thinly sliced
2 tsp. apple cider vinegar
1 tbsp. olive oil, plus additional for cooking
½ tsp. chipotle powder (optional)
Salt and pepper to taste
Instructions
I used a small gas grill for making this recipe, but you can easily make this with a coal grill if that is what you have. Just let grill heat to a high temperature before you start cooking. You can also grill indoors using grill pan. You will not achieve the same smokiness, but it will still be delicious.
Start by turning the heat to high. Close the top and let grill heat for al least five minutes. Brush chucked corn with olive oil. Directly place on the grill and cook turning every four to five minutes, until you have turned onto all four sides. After every turn, close the grill top. Drizzle a bit of olive oil over the cabbage and place on the grill. Cook for five minutes, turning once. Both the corn and the cabbage should be slightly charred. Remove from grill and set aside and let cool until it is easy enough to handle.
Cut off the corn kernels from the husk, by placing the flatter part of the corn into a cutting board, and running a knife from the top of the ear to the bottom. If you have a large enough bowl, you can also use that to better collect all the kernels and they fall off the husk. Slice the cabbage into thin ribbons. Place corn kernels and cabbage into a bowl. Add chopped cilantro and sliced green onion. Mix one tablespoon of olive oil, two teaspoons of apple cider vinegar, and chipotle powder, if using. Pour over salad and mix. Sprinkle with salt and pepper. Mix and devour.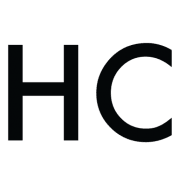 Mariela Alvarez Toro
Recently graduated with from Harvard University's Graduate School of Design. She has recently completed "People in Food-Space", an ethnographic study on the cultural production of taste in space. She has also examined post-soviet food production systems and housing projects in Havana, Cuba. Originally from Puerto Rico, Mariela has been living in the United States for eight years. She has involved herself in both teaching and practice, while writing on food at tastyplan.com. Her goal as a food writer is to cook creatively, using the best ingredients to find new flavor combinations every day.